5 iOS 8 Features Android Users Will Love
This morning Apple announced the highly anticipated iOS 8 software update for all the iPhone and iPad users out there, and it was stuffed full of brand new features, improved security, and tons of developer friendly changes.
Everyone borrows from everyone these days and earlier we mentioned 5 Features iOS 8 Borrowed from Android, but there are multiple features we think every Android user would love from iOS 8 too. A little give and take can and should go both ways.
Read: How to Get the iOS 8 Beta Right Now
Apple had a lot of exciting new features and details they've put into iOS 8, even if a lot of it wasn't as impressive as we expected, and plenty were borrowed right from Android. That being said, as a true Android user I can say Apple introduced a few things (or tweaked other features) that I as an Android user would love to have, and surely I'm not alone.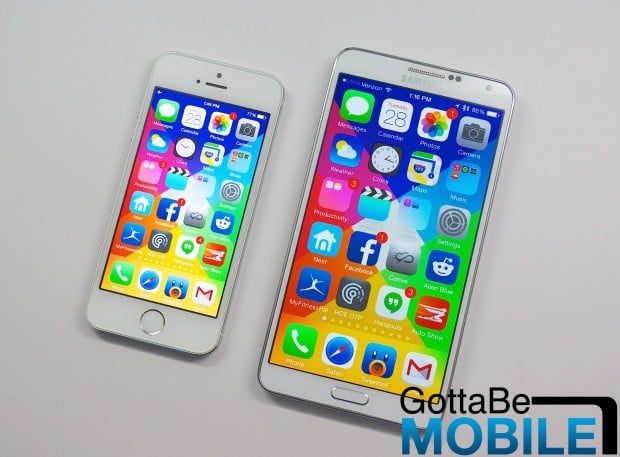 Overall there is a lot to like from what Apple is doing with iOS 8. Not only are they pushing the limits and bridging mobile with PC's in a rather neat way, but there's a few features I saw that hopefully Google will "borrow" for Android in the near future. iOS 8 is finally getting a keyboard like Android, but I'd like a few of Apple's new features too.
Family Share
There's no denying the Apple ecosystem of apps and music is unrivaled. While Google's Play Store and options have come a long way, the Apple App Store is still the best. To take things a step further today Apple announced a new initiative in iOS 8 called Family Share. This is up to 6 devices all being able to share the same apps, music, movies, and other purchases from the App Store.
Sadly the limit is only 6, and for security reasons all devices need to be using the same credit card on the iTunes or App Store account. Meaning you can't get around this and share with friends, but families will have another excellent option to consume content in an easier, sharable way.
Whenever someone buys a new song, book, movie, TV show app and more the other five members of the family share plan can all enjoy it too, instantly.
The Google Play Store isn't quite up to par with the App Store, but it's getting closer and closer every day. Adding something similar to this could really be a good thing for all Android owners.
Automatic Hotspot and Phone calls
We're constantly writing How to's showing average users how to connect and share the mobile internet connection from their Galaxy S4 or new Android device to a computer or laptop, but with iOS 8 that won't be an issue anymore. Using iOS 8 and OS X Yosemite Apple's letting this all happen behind the scenes.
A users iPhone can instantly become a mobile hotspot for a nearby computer or laptop, all without the user doing anything. No settings to enable, fumbling through settings, nothing. Simply see it on the top of the page and connect, and you're set.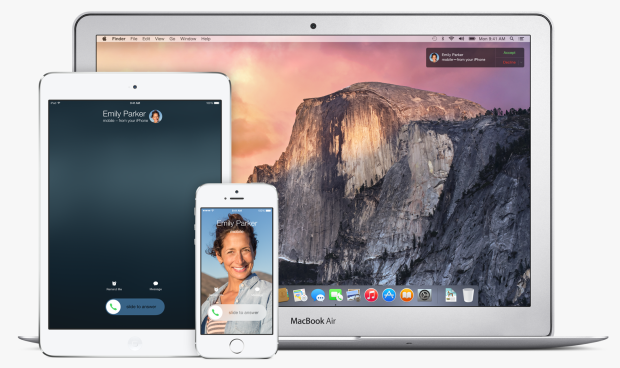 The same can be said about phone calls. You'll be able to send and receive phone calls all from your Macbook without ever needing to pickup your iPhone. It can be in the other room and you can answer calls, or even call a number from a Google Search to make dinner reservations. Hotspot or phone calls are both available with Android, but it isn't this seamless and easy. Apple's done all the work for you, making it great end experience.
Health Kit
While Apple didn't go into extreme detail regarding what we can expect from the all new Health Kit and Health app with iOS 8, it's clear that they'll have something excellent to offer. Android has FitBit and tons of other fitness apps like Samsung's S-Health, but everything is a scattered mess. The iOS 8 Health app will combine everything into one readable and detailed health report from all sources. Once again this is something Android users have, but Apple's done it better.
Health and wellness is a growing aspect of mobile as of late, and the Health Kit and Health app from Apple with iOS 8 looks to do it right, and Android could learn a thing or two.
Favorite People
Having contacts that are favorites or labeled with a star is nothing new for mobile operating systems, nor for Android, but iOS 8 has a new system that's quite nifty. Not only does a double tap on the iPhone home button bring up the recently used multi-tasking list, but users will also get a list of their favorite people. From here you can instantly tap a person to call, text, iMessage, or even Facetime.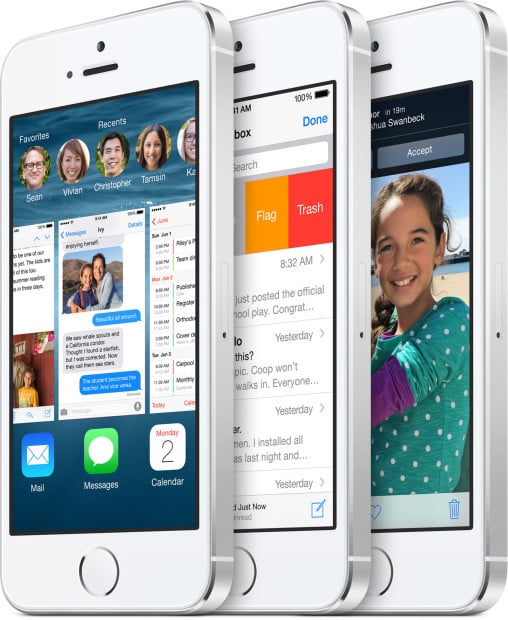 Of course there's plenty of apps on the Google Play Store to offer something similar, not to mention there's starred contacts on the top of the list already, but this is built right into iOS 8, and looks very simple. This is something we could get behind for Android.
Interactive Notifications
One thing that Apple copied from Android are the new expandable and actionable notifications. Miss a call and you can respond or call back right from the notification center in iOS 8. However, Apple also lets you stay right in whatever app you're in and reply. This is a nice way to interact with a notification, without leaving your current state.
On Android it works similar, but usually when you hit reply or tap an action in an expandable notification it takes you to that app, and you leave what you're currently doing. It's a similar approach all around, just a different angle taken by Apple. Both work for me, but some may prefer one vs the other.
Final Thoughts
These days both sides take from each other to try and deliver the best overall experience. Apple borrow from Android and Google borrows from Apple with iOS. You can even throw a little Windows Phone in there too, if you'd like. What it all comes down to is offering the best overall experience, innovation, and continuing to improve.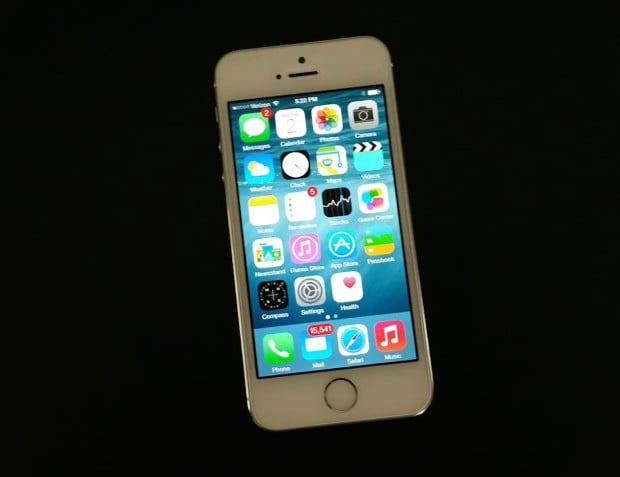 Apple delivered some excellent improvements and awesome new features, while borrowing a few from Android at the same time. All said and done, Apple users will love what's new, and surely a few Android users will want some of what iOS 8 has to offer. That being said, Google's big event is coming up at the end of June and surely we'll see these tables turn.

As an Amazon Associate I earn from qualifying purchases.