5 iPhone 5 Rumors Worth Believing
The iPhone 5 should arrive later this year, most likely in the fall. While there is nothing officially known about the iPhone 5 at this time, the team at GottaBeMobile has discussed the next iPhone 5 features many times.
After a number of discussions and comparing what we think we know about the next iPhone, I have come up with a list of 5 iPhone 5 features I think will be a major part of the new iPhone.
The iPhone 4S didn't mark a revolutionary change to the iPhone, but it has sold well despite not delivering on many of the features that consumers were hoping for. Apple has shown that the company doesn't feel the need to add new features until they are ready, first with 3G and most recently with 4G LTE, but at this point Apple needs to deliver an upgraded iPhone to keep Android defection and adoption at bay.
5 iPhone 5 Rumors That Make Sense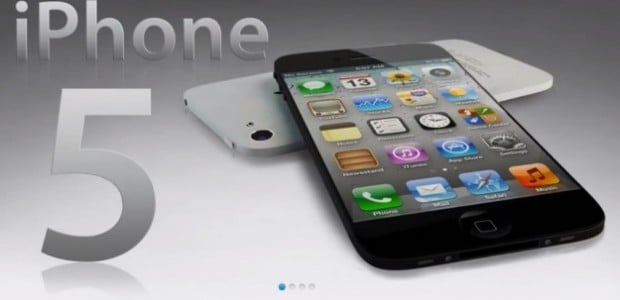 4G LTE
The iPhone 4S is perhaps the best selling smartphone without 4G LTE. Apple didn't include it because the technology still uses a lot of power, which makes it harder to include in a thin phone, especially without a replaceable battery. Over the past year we've seen the thickness of 4G LTE phones shrink 46%, which makes a thin 4G iPhone 5 a reality. Power consumption is still an issue, but this is another area where we have seen improvements.
Last year the 4G LTE network rollout and consumer knowledge about the benefits of 4G LTE was still low, but by the end of 2012 4G LTE will be to a feature that consumers expect on high end devices like the iPhone 5.
Apple A6 Processor

By all accounts the iPad 3 will make use of the new Apple A6 processor with more horsepower and better graphics.
This chip is also very likely to arrive in the iPhone 5 this fall. According to early intelligence this new processor will bring better power management as well as better graphics.
This means you can play games that look better and enjoy longer battery life — a necessity with 4G LTE.
New Design
Apple can't keep the iPhone 4 and iPhone 4S design for another year. Months after the iPhone 4S launch we heard that Steve Jobs was working on the real iPhone 5 before he passed. This new iPhone design will most likely incorporate a larger screen, think 4 inches, and a new metal look that is reminiscent of the iPad 2.
I don't think Apple will remove the home button as this concept shows, but I do believe that Apple will flatten the device and give us a fresh take on the iPhone.
NFC
While Near Field Communication or NFC is still working its way into devices, I think we will see Apple include it in the next iPhone as well as include NFC features that make sense. I don't expect Google Wallet, but I would not be surprised to see Apple deliver a real payment solution that is included right off the bat.
Once NFC is part of a phone that sells a million units in pre-order and millions more in the coming months, we'll see some cool third-party apps make use of NFC.
iOS 6
I fully expect iOS 6 to arrive in the fall with a collection of features that we all want on the iPhone. Many of these features are a part of the 10 reasons the Galaxy Nexus is better than the iPhone 4S.
The biggest feature I want to see included when the iPhone 5 launches is a better mapping application. Apple has skated by with a glorified Yahoo print out of a maps app for years while every Android phone comes with Google Maps and Navigation. I don't need the crazy 3D maps shown off on the iPad a year ago, I just want built-in maps with navigation on the iPhone.
Perhaps I'll also be able to use Siri to control more apps and system functions. If Apple is intent on keeping a quick settings toggle out of the notification drawer, they better well let me have Siri turn WiFi on and off and adjust other settings.
—
What features are you most looking forward to when the iPhone 5 is released later this year?