5 iPhone Features Microsoft Needs to Borrow for Windows Phone 8.1
It didn't take long after the winter holidays ended for rumors about Windows Phone 8.1, the next version of Microsoft's mobile phone operating system to heat up. Already rumors are swirling about the operating system integrating with the Windows Store and borrowing more than a few features from Windows 8, its desktop, laptop and tablet-based counterpart.
Though Windows Phone 8.1 should certainly borrow a few features from other Windows operating systems, it would also be a good idea for Microsoft to borrow a few features from the world's second most-popular operating system: iOS, the software that powers Apple's iPhone.
Here are 5 iPhone features Microsoft needs to borrow for Windows Phone 8.1 or next version of Windows Phone.
Home Screen Wallpapers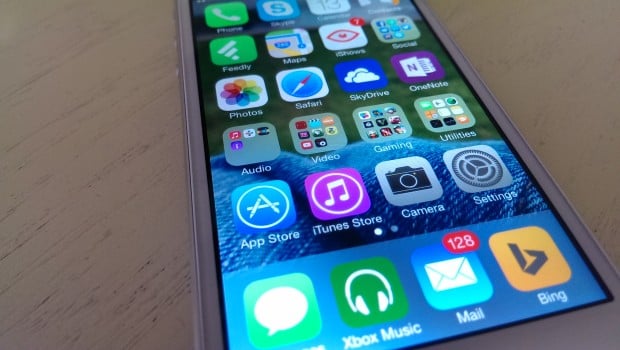 It might seem silly to be including wallpapers as a much-needed feature in a mobile phone operating system that's already four years old, but here we are. Though Windows Phone users can personalize their device with a lockscreen wallpaper, Microsoft doesn't allow users to add a background image to Windows Phone's Start Screen. This leaves Windows Phone devices feeling much more unpersonal than the iPhone or any devices with Android installed.
Do Not Disturb
The iPhone's ability to temporarily disable all audible notifications during certain hours is a god send. There's nothing worse than having a decent night's sleep interrupted by an application that picks the worst time to inform users of a pending turn in GameCenter or a Twitter message that could have waited until the morning. Do Not Disturb is one of the iPhone's greatest features and one that Microsoft should consider copying for inclusion in Windows Phone 8.1. To be fair, Microsoft does include the feature in Windows 8.1.
Integrated Settings
Windows Phone 8.1 is rumored to be another major platform shift for anyone who's already developed an app for the platform. If that's true, now is the time to address one of the continually nagging issues of any mobile operating system: not having a unified settings interface. Microsoft need's to copy this from the iPhone's playbook. User's shouldn't have to go to each individual application to find settings for notifications and live tiles, instead they should have the alternative to head to one centralized location that also houses all the apps and settings they need to keep track of or modify.
Notification Center
Rumors already indicate that Microsoft is preparing to finally include a centralized notification center in Windows Phone 8.1. They should. I also hope that Microsoft borrows the real-time Today screen that surfaces weather, reminders and a summary of the day's events from the iPhone. Being able to glance at your screen and know how long it'll take you to get home in current travel conditions is sometimes useful. Instantly knowing the current temperature and weather conditions outside without an app is always useful.
Separate Music, Video and Podcast Apps
I've always liked the idea of hubs, the apps on Windows Phone that combine relevant functionality into one large screen. In most cases, the hubs idea works well. For example, the Office hub allows users to manage and view documents from Word, Excel, Power Point and OneNote all from one place. On the other hand sometimes hubs can turn out to be one giant mess. The Music + Video Hub seems like it's forced. Podcasts are included there, but you'd never know it from the Hubs name.
Windows Phone automatically shows off the latest musical artist to be played by the device but doesn't do so with artwork from videos and so forth. It's a giant unorganized disaster that needs to be cleaned up and the way iPhone handles media is a perfect blueprint. Apple's iOS simply splits these functions into different apps. Microsoft has already released a separate Xbox Video and Xbox Music app, however it could go back to the old way of doing things in Windows Phone 8.1. To be clear, it shouldn't. Keep the separate apps and give each function the attention it deserves.
Read: Windows Phone 8.1 Features Could Turn Platform Into a True iPhone Rival
Hopefully, Microsoft borrows one or these features for the next major update to Windows Phone. Rumors indicate that Windows Phone 8.1 could be detailed as early as next month's Mobile World Congress trade show in Barcelona, Spain. It's unclear when owners of existing Windows Phone devices would see it arrive as an update on their handsets.

As an Amazon Associate I earn from qualifying purchases.