5 Last Minute Batman Arkham Knight Release Date Details
The Batman Arkham Knight release date is here and there are several last-minute details that buyers need to keep in mind for a successful day one play experience on Xbox One, PC and PS4.
After a short delay to late June the Batman Arkham Knight release date arrives on current generation consoles and on PC. This date arrives with a cancelled Batmobile special edition, Batman Arkham Knight Limited Edition delays and other roadbumps.
Here's what you need to know before you stop and buy Batman Arkham Knight after work or school and a quick look at important details you might have missed.
Batman Arkham Knight Release Date
The Batman Arkham Knight release date kicked off with midnight store openings and early digital sales. You can still buy the new Batman game without a pre-order at any retailer selling video games and on the online stores.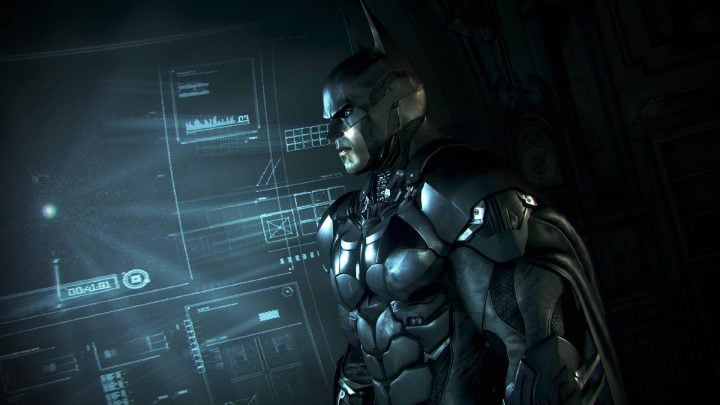 As of last night buyers could still get pre-order bonus items when buying Batman Arkham Knight, and you may still get that today. Check out our release tips breakdown on which version you might want to buy and what retailer offers the best Batman Arkham Knight DLC bonus.
Even though the Limited Edition is coming late in some places, those buyers get a digital copy of Batman Arkham Knight and there is no further delay to the main game.
Batman Arkham Knight Deals
Even though today is the Batman Arkham Knight release date, there are still deals to be found for PS4, Xbox One and PC.
The $10 pre-order bonus at Best Buy is off the table now, but you can still get 20% off with Gamers Club Unlocked. This drops the price of the game to $48 and you get bonus items like a free controller skin.
Best Buy also offers $10 off a 12-month PS Plus membership with the purchase of Batman Arkham Knight on PS4. Although not tied to Batman, there is a 30% trade-in bonus on games this week, which may help some users buy the new Batman cheaper.
Target's Batman Arkham Knight deals include $15 off the game with any Batman DVD shown on the ad, including Batman Begins, Dark Knight and Dark Knight Rises. You can also save 10% off the Batman Arkham Knight season pass. If you trade in a game towards Arkham Knight you get a $10 bonus on the trade.
The biggest Batman Arkham Knight deal on the PC version is from DLGamer, where you can buy the game for $32.99 with code DLG-MIARAOPE as outlined by Geeksnack.
Batman Arkham Knight Day One Patch
The short delay to the Batman Arkham Knight release date allowed for some added work to the game, but you still need to download a Batman Arkham Knight Day One Patch.
We already saw a 3.5GB Batman Arkham Knight Day One Patch for PS4, and it would not be surprising to see a Xbox One or PC version roll out soon as well. PlayStation Lifestyle outlines what this patch delivers.
Improved Performance
Stability Fixes
New feature: Rival Points
New feature: Original Batsuit skin available to select
Support for "A Matter Of Family" additional content
General gameplay, graphical, audio, UI, and localization fixes
This patch bumps Batman Arkham Knight up to version 1.0.1 on PS4. Expect to see a similar update on Xbox One and PC soon.
Batman Arkham Knight Problems
Multiple reports are coming in that there are a lot of Batman Arkham Knight problems, specifically with the PC version of the game. Asidcast highlights many negative reviews of Batman Arkham Knight for PC and Gameranx warns, "Batman: Arkham Knight on the PC is a Bug-Ridden Mess," adding, "You'll want to wait for a few patches before picking this one up."
There are problems with AMD graphics cards, glitches and model problems, not to mention performance and framerate drops.
Use these guides from Gamunation and Gameranx to fix some Batman Arkham Knight problems and to unlock the 30FPS framerate in Batman Arkham Knight.
Batman Arkham Knight Tips & Walkthroughs
If you are a new Batman player, you need to check out the beginners tips from GameReactor that will help you become a better Batman right off the bat. Before you take on the open world of Gotham, here's some solid advice.
Pick a fight to get your combat skills figured out, but don't go after every threat. When you can upgrade the glide so you can zip between islands. Map out Gotham as much as you can and don't forget to use Drones and other equipment. One thing we can't wait to do is rig a body to explode with explosive gel to take out a squad on patrol. Read the full guide for the tips you need to be successful.
You can also complete the Riddler Trials on Batman Arkham Knight to unlock trophies and achievements. The videos above walk you through these challenges.

This article may contain affiliate links. Click here for more details.