5 LG G3 Problems & Potential Fixes
The all-new LG G3 is one of the best Android smartphones available today, and will likely remain one of the top choices throughout 2014. It offers tons of impressive features and is giving the Samsung Galaxy S5 a run for its money. However, the device does have its own fair share of problems too.
After being announced in late May and eventually arriving on all major carriers in the United States back in July, the device has been rather popular. Deals offer it for a great price, and we've seen a lot of happy owners report on how excellent the large 5.5-inch smartphone is. At the same time, we're seeing a lot of complaints, and feel the need to address a few here.
Read: 10 Best LG G3 Cases
This is LG's best smartphone to date, and shows real progress for its mobile department as they continue to grow and improve their devices. That being said, there's still some hurdles that need to be jumped, and some problems they'll need to iron out. It isn't all software either, as we're now seeing multiple reports of some hardware issues and cracks too. Read on for a few problems that may plague the LG G3, and what you should do about it.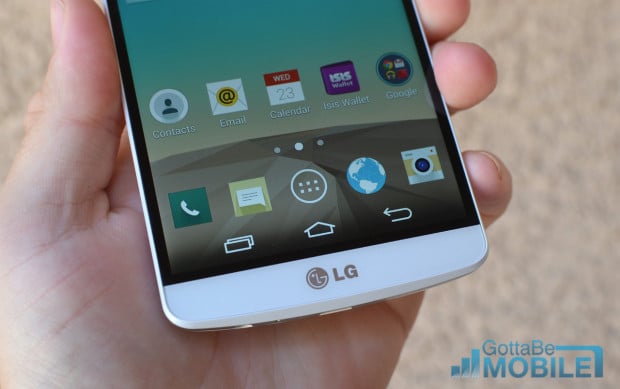 Every smartphones has a few small problems here and there, and these usually can be fixed with some software updates or revisions to the hardware. We've seen this on Samsung, HTC, and even Apple's iPhone is prone to having an issue or two. That being said, it appears that the big screen and plastic design of the LG G3 could be causing some headaches for owners.
Cracks
TrustedReviews reports that multiple owners have came out citing that they're experiencing cracks in the body of the LG G3. Most notably cracks in the plastic where the USB port is, or the 3.5mm headphone jack. These reports suggest it's just a poor design, and aren't due to drops or improper use.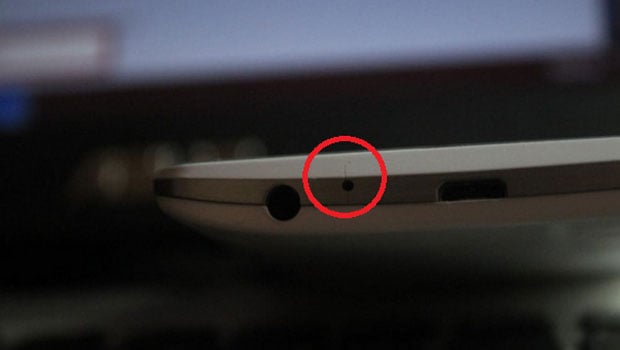 They claim a number of users have posted images like the one above, showing similar cracking in the plastic housing around the headphone jack. This was the main area of concern, although a few mentioned similar problems around the micro-USB port. Looking at our own device the plastic is quite thin, but it's also rather durable and has held up just fine thus far on our end.
Despite the plastic material, the LG G3 has one of the best designs around, and that plastic is actually designed to have a brushed aluminum look. Making the device quite pleasing to use and see. Hopefully this is a minor problem and won't be an issue moving forward.
Users can reach out to LG for more details, or as always, buy a new back cover from LG or from eBay if the small hairline crack is a cause of concern.
Reboots
Other forum posts and questions we've received mention the LG G3 simply shutting down or having random reboots. While a user will be using the device, or simply notice it rebooting for no apparent reason. Most of the time it just reboots itself, so you won't need to worry about it actually turning off. That being said, you might want to look into this, and hope it isn't something LG needs to address.
This is likely caused by a recent app download, or changes to the software. The LG G3 is still on its first main software release, so surely an update is coming from LG in the near future with fixes to many small problems.
A few options would be to check what apps you've recently downloaded, as one could be causing reboots. A process of elimination may be needed, which isn't ideal. Try pulling the battery for more than a few seconds, and rebooting to stop these random crashes. Or as a last resort a factory data reset could solve your problem. This will wipe out all apps and data, so backup everything first. Then head to Settings > General > Backup & reset > Reset Phone > Erase Everything. Start over like when it was new, and hope this problem doesn't return.
Overheating – Screen Dimming
Two other problems have arose, but seem to be very minor and not affecting very many users, but we felt the need to mention it. The LG G3 has one of the biggest and best displays around. Offering a stunning 2560 x 1440 quad-hd resolution in a 5.5-inch screen. However, we've heard reports of it getting extremely hot, sometimes to the point where the phone automatically will DIM the display.
We'd recommend you have your screen brightness on auto, or somewhere under 50% for daily use, simply to preserve battery life, and having it at max 100% brightness could cause these issues. There's no need for it to be at 100%, and you're only draining the battery more quickly. Using the device with the screen fully lit up, while charging at the same time, will likely also have these problems.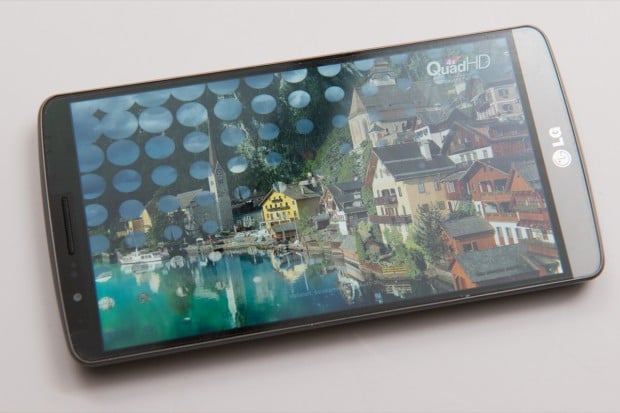 A few reports suggest the phone gets overly hot while charging, but this is something all devices deal with. Some disperse the heat better than others, and this isn't a cause of concern. However, if your phone is still hot hours later or while not charging, something else may be going on, and you may want to look into getting a replacement. Long hours of gaming or watching Netflix could cause mild heat, so don't be alarmed.
Slow Performance
The LG G3 runs Android 4.4.2 KitKat, and is extremely quick. The quad-core processor and new interface is snappy, fluid, and a joy to use. However, some owners are reporting the software being laggy at times, or even glitchy. If so, try a reboot, or the same steps above if you've recently installed some unusual apps.
Read: How to Make Your Android Device Faster in 3 Easy Steps (Video)
With the LG G3 users got a brand new interface, one that we've had no problems with thus far. However, trying a new 3rd party launcher from the Google Play Store, or speeding up animations and transitions using the guide above will give you a noticeable increase in performance while using the device, or scrolling through your pages or app tray.
Smart Clean Deleting Apps
Last but not least is a rather awesome new feature called Smart Clean. The LG G3 has a little pop-down notification under the weather widget that gives you information at a glance. Things like upcoming weather alerts, missed calls, and something called Smart Clean to remove unused apps or files. Smart Clean is a good idea, but it isn't as smart as LG thinks, so you may want to be careful.
Smart Clean will notice apps that haven't been used for an extended period of times, and recommend you remove them, or at least clean out some data that's taking up precious storage space. Smart Clean will suggest you remove "idle apps" that are wasting space.
However, this could have to uninstalling apps you'd like to keep but don't notice in the list. Including the phones actual "Downloads" app, which stores all your downloaded files. You won't lose what you've downloaded, but there won't be an easy place to go to see all your recent downloads either. So yeah, don't do that.
If you did delete the Downloads App, you can get it back. Head into Settings > About phone > Update center > App updates and in the list of idle apps you'll see the downloads folder, and you can tap to re-download it, and get it back. Yeah, small oversight by LG that will be addressed soon, but figured it was worth mentioning.
Final Thoughts
Overall the LG G3 is still one of, if not the best Android smartphone available today, and will be for the rest of the year. Even with multiple new devices coming the LG G3 will still be an excellent choice for consumers. Most of these issues are small, and not widespread, so proceed to buy one with confidence knowing you'll have one of the best phones available this summer. We may even see some of these addressed in future updates, so fear not, and enjoy that new smartphone.

This article may contain affiliate links. Click here for more details.