5 More Awesome Surface Pro 3 Accessories
We're back with another roundup of 5 more awesome Surface Pro 3 accessories. In our previous round-up of great Surface Pro 3 gadgets we included a few Microsoft accessories along with an awesome WaterField Designs bag and the Logitech Ultrathin Mouse. Now we've got five more accessories, all from third-party manufacturers that deserve attention for Microsoft Surface Pro 3 owners who don't think they will upgrade to the new Surface Pro 4 which should come out this fall.
Cleanint Cleancable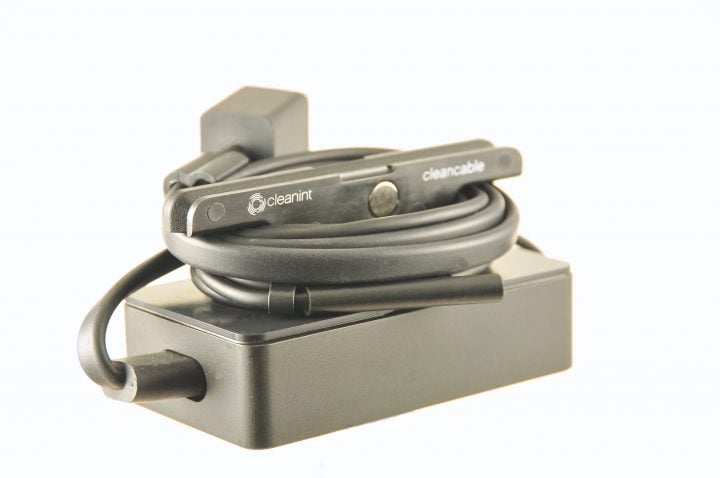 Cleanint makes great products, mostly for places that need to attack germs like hospitals, medical offices and schools. They also offer a few cool products that work with the Microsoft Surface Pro 3 or other mobile tech, primarily because their CEO loves gadgets like rest of us. In addition, some of the proceeds go to support a school for under privileged kids in his home country of Vietnam.
The Cleanint Clean Cable ($19.99) attaches to the Surface Pro 3 power brick, or any notebook power brick, and helps the owner organize their unwieldy charging brick cables. Snap the Cleancable onto the flat surface of the power brick. Flip up the two legs and wrap the cables around the legs. Use the Surface Pro 3's built-in cable clamp to fasten the cable to itself. Now, instead of a mess of wires tied up by a rubber band, twist tie or a velcro strip, you've got a neat bundle to stow in a computer bag.
Cleanint Cleanstylus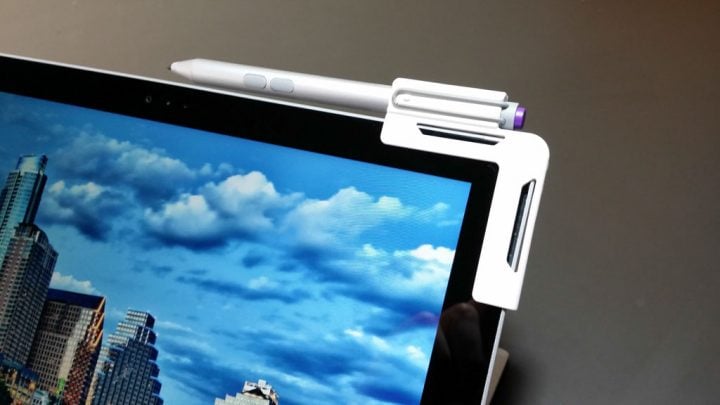 Another great product from Cleanint keeps the Surface Pro 3's Surface pen attached to the tablet far better than the horrible Pen Loop from Microsoft. The Cleanint Cleanstylus ($19.95) fastens to a corner of the Surface Pro 3 and holds the pen in place. It won't come off easily when the pen snags on something, which I've done. The pen snagged on my computer bag while I removed it and I didn't realize it till later. By then the $50 pen was long gone. This will hold the pen securely and conveniently.
The Clean Stylus attaches with adhesive that won't leave sticky residue when it's time to remove it. It even holds to the Surface Pro 3 corner without taking the plastic film off the adhesive. The snug fit and the adhesive together mean the pen's going nowhere. The pen slides into place and clicks when fastened.
Logitech Bluetooth Multi-device Keyboard

While I like the Surface Type Cover, many people don't enjoy typing on it and a lot of people hate the tiny track pad. Those who don't think the Microsoft Type Cover is worth $129.99 should look at the Logitech Bluetooth Multi-device Keyboard ($49.99).
This keyboard connects via Bluetooth and includes a channel where the user can prop up a tablet or smart phone. A three-position selector dial lets the user choose between three connected devices. That way the person can hook up to a Surface Pro 3, an iPad and a smartphone at the same time.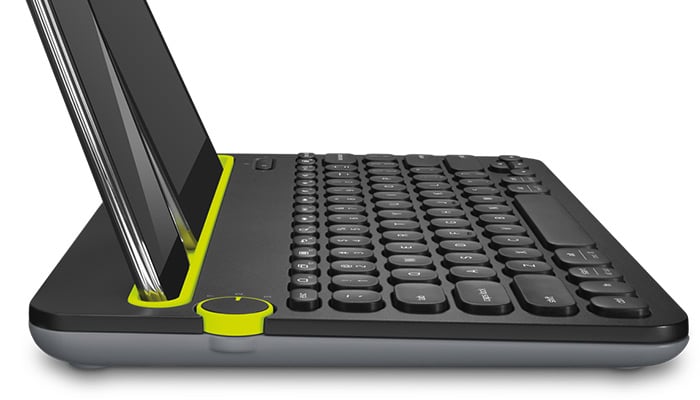 Get one at Amazon for about $10 less than retail.
Inatek 2-in-1 3-port USB 3.o Hub and Ethernet Adapter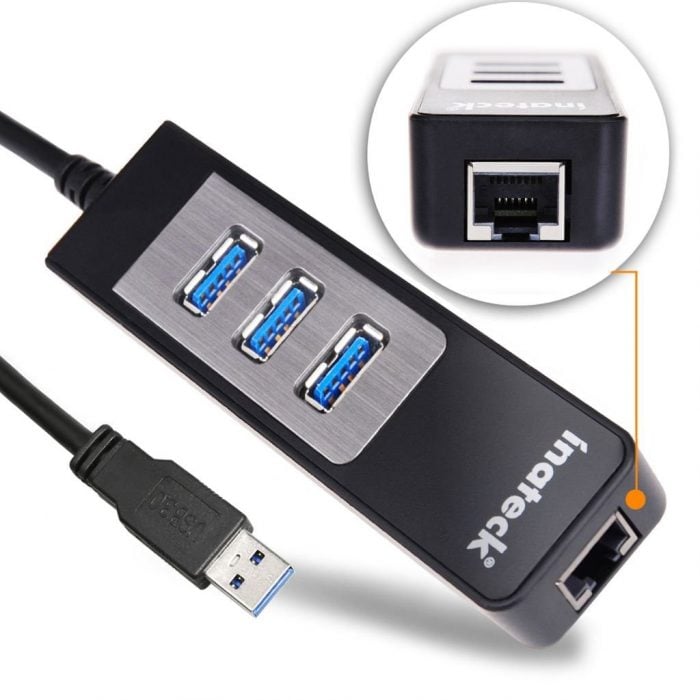 The Surface Pro 3 comes with USB 3.0, but only 1 port. It doesn't come with Ethernet, usually a faster and more reliable way to connect to a network. That's where the Inatek 2-in-1 3-port USB 3.0 Hub and Ethernet Adapter ($22.99) makes life easier. First, it works like a USB 3.0 hub for connecting up to three devices into the single USB port on the Surface Pro 3. Second, it adds Ethernet to USB so that someone can hook up to faster 10/100/1000 Ethernet cable. This helps the user get online or connect to a network more reliably than using Wi-Fi.
Head over to Amazon to get the Inatech Adapter where it costs $22.99. Amazon also sells other versions. One includes an SD card slot ($16.99) instead of Ethernet. A third version (includes a fourth USB port that can connect to a second computer for easy and fast transfers between the Surface Pro 3 and the computer. The hub also works with Macs. With a USB to micro-USB adapter it also works with Android devices.
Urban Armor Surface Pro 3 Case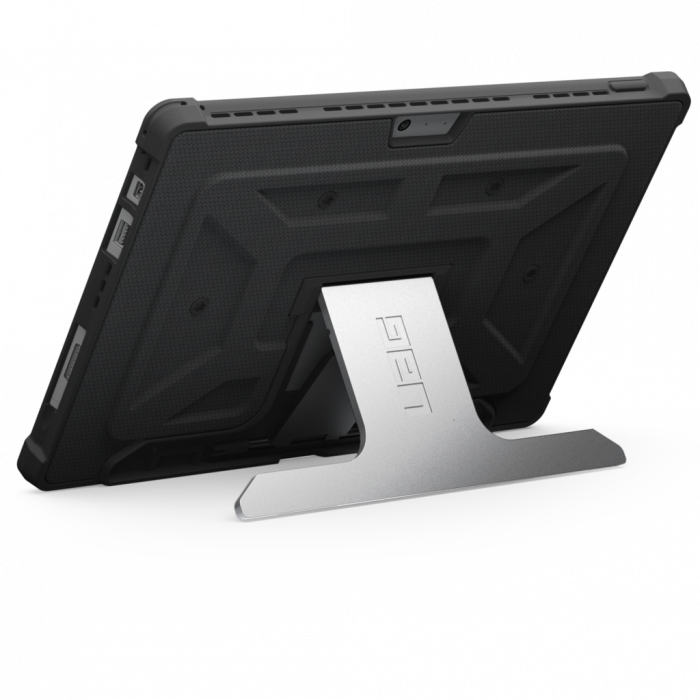 If a Surface Pro 3 owner forgoes the Type Cover, they will need some reliable protection for the screen while carrying it around. Even if a person wants to use the Type Cover this case won't get in the way. The owner can connect it and prop the Surface Pro 3 at a useful typing and viewing angle.
It comes with good protection on the inside that won't scratch the Surface Pro 3. It offers some rugged protection, although not as much as an Otterbox case.