5 Most Exciting PCs Revealed at IFA 2016 
Though certainly ubiquitous, the Windows PC landscape hasn't exactly been teeming with innovation these last few years. Microsoft redefined Windows tablets when it first introduced its Surface line. Since then, every PC launched has basically fallen into five categories. They're either a standard desktop, a detachable, a notebook that can transform or a tiny PC that can plug into a television. At IFA 2016, Windows PC makers looked to redefine some of these categories. If you expect to be looking for a new Windows PC sometime in the near future, some of their ideas should have you downright giddy.
Asus clearly took notes from Apple on how to make a thin and light notebook with its heart set on dominating the high-end market. HP, fresh from a corporate split, is preparing to offer its most interesting line-up in years. One of its desktop PCs is a adopting a modular design so that users can add hardware features to it with ease. Lenovo is experimenting with a new tablet that features a disappearing keyboard and a ridiculously thin design.
Read: Windows 10 Anniversary Update Review – Everything Necessary
IFA 2016 is the last major hardware trade show of the year and PC makers did not disappoint. Here are the 5 most exciting PCs revealed at the event in Berlin this year.
Most Exciting PCs at IFA 2016: Acer Predator 21 X
There are rarely any second chances when it comes to gaming notebooks. If it doesn't come equipped with a new technology, chances are that gamers can't add it later. Acer knows this and that's probably why it threw almost every must-have technology known to man into a single gaming notebook called the Acer Predator 21 X.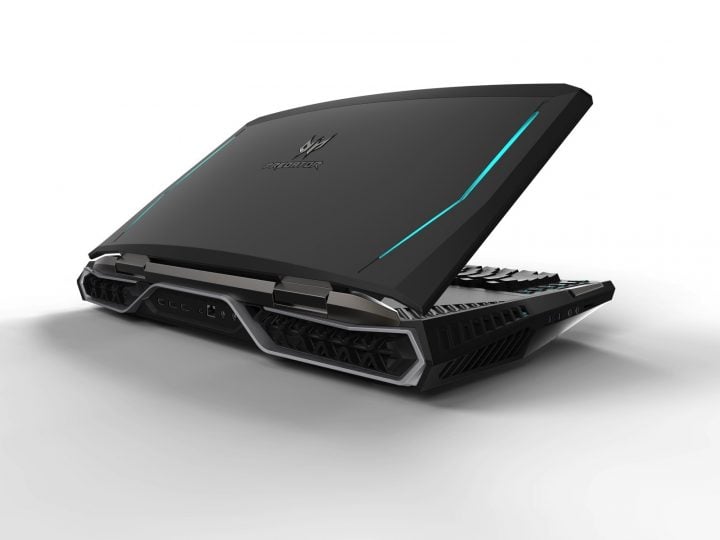 Acer is calling the Predator 21 X its new "flagship" gaming portable. The highlight of the PC is a 21-inch 1080p display that curves gently from end to end. Curved displays are said to be more immersive since they adapt more to user's field of vision. The Acer Predator 21 X also includes eye-tracking technology to work in lockstep with that curved display. When enabled, the notebook can sense where user's are looking and reorient in-game cameras to match.
Pulling all of this off takes the very latest in technology. The notebook is powered by Intel's 7th Generation Core processors and two GTX 1080 graphics cards. A switch keyboard with accent colors adorn the deck of the device, along with a number keypad and user-facing speakers.
Acer isn't providing pricing or availability
Most Exciting PCs at IFA 2016: HP Elite Slice
Modular technology has two theoretical benefits. At one point, some believed that users would be able to avoid buying completely new hardware by mixing and matching parts. That hasn't happened yet, but the ability to add and remove accessories from devices has arrived. The HP Elite Slice is a modular desktop PC that allows users to add new features on-demand.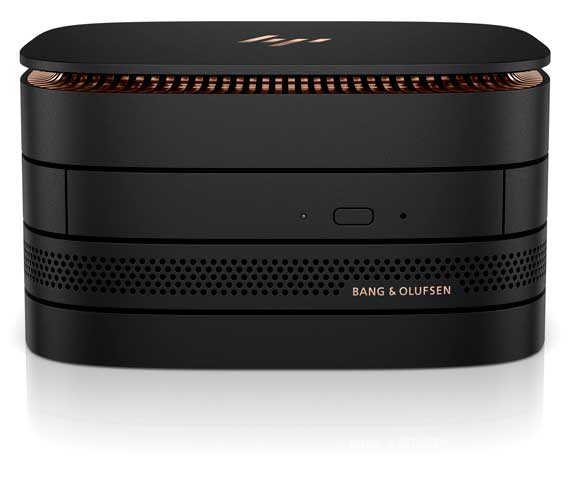 The HP Elite Slice is aimed at small businesses and power users. The core of the device is a sleek black and gold PC with a low profile that uses Intel's 6th generation series of processors. Users add to the base desktop PC with different slices. Confirmed to be on the way are wireless charging support, a speaker module and an optical drive. HP plans on releasing another variant made specifically for business meeting rooms down the road.
HP Elite Slice configurations are available from the HP Store now for order. The machine costs as little as $899.99.
Read: 5 Impressive Microsoft Surface Pro 4 Alternatives
Most Exciting PCs at IFA 2016: Lenovo Yoga Book
Don't look now, but Lenovo could redefine the Windows 2-in-1. To date, the most successful 2-in-1s have been tablets with removable keyboards. The Lenovo Yoga Book's keyboard deck stays in place.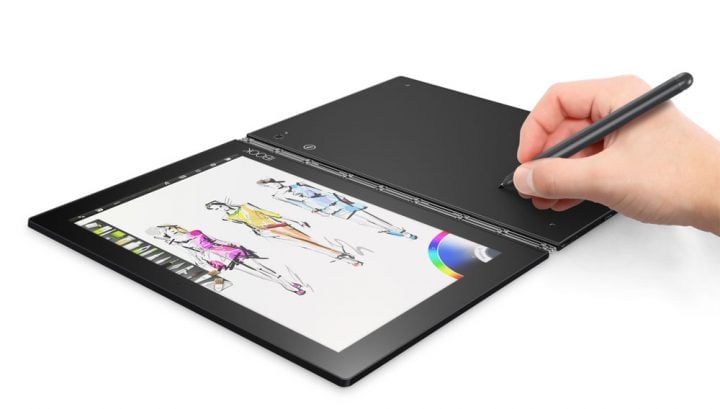 They keyboard deck of the Lenovo Yoga Book stays in place, but the keyboard isn't made up of physical switches that users tap with their fingers. Instead, it is an array of sensors that mimics a traditional keyboard. When users don't need it, they simply tap a button and turn it off. Then they can use that same keyboard deck as a place to take digital notes and draw using the included stylus. Thanks to a watch band hinge borrowed from the Yoga line of notebooks, the Yoga Book can still morph into notebook, desktop and tablet. The whole machine measures 0.38-inches from top to bottom. Inside is an Intel Atom processor that lets users run their favorite traditional programs – provided they buy the Windows version.
Read: Lenovo Yoga Book & Yoga 910 Surprise with Pen Support
The Windows version of the Lenovo Yoga Book goes on sale this October for $549.99. An Android version will cost a bit less, at $499.
Most Exciting PCs at IFA 2016: HP Omen X Desktop
Sometimes it's not just the internals that matter. The most important part of a gaming PC turns out to be the chassis itself. Purchase a gaming PC with the wrong chassis and you're stuck cutting up your hands when you eventually attempt to upgrade its internals.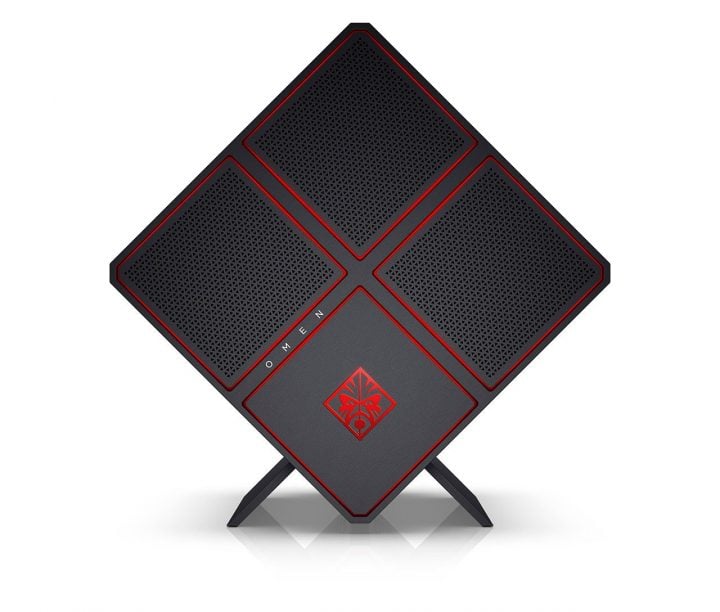 HP adopted a diamond shape for the chassis of the HP Omen desktop; it says that it did so to help with airflow. A stand suspends the diamond in mid-air. Sections of the internals are sanctioned off so that users can easily upgrade the device's different components. Through HP Store's users can purchase the liquid-cooled machine fully stocked with Intel Core 6th generation processors an NVIDIA GTX graphics cards. Sensing that the chassis itself might be the PC's greatest attribute, HP will sell the case online so that users can add their own components if that's what they want to do.
The HP Omen X Desktop starts at $1,799.99 at the HP Store.
Most Exciting PCs at IFA 2016: Asus ZenBook 3
The Asus ZenBook 3 doesn't take a lot of chances. In fact, it's Asus fully embracing the new standard Apple's MacBook set with its last release. ZenBook 3 offers little in ports, but boasts some seriously portability.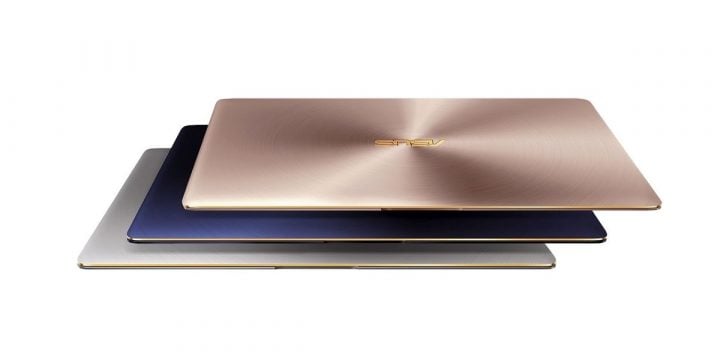 The entire machine weighs 910 grams, Asus says. There's a high-definition 12.5-inch display, solid state drive, 7th generation Intel Core processors and up to 16GB of RAM. The ZenBook 3's claim to fame is the thinness of its chassis. From top to bottom, the machine is just 0.46 inches when closed. To get there Asus had to adopt a new kind of keyboard, a better cooling system and dump every port except the multi-purpose USB Type-C port on the edge of the device. The Asus ZenBook 3 also packs some things that the MacBook doesn't. It's trackpad supports handwriting recognition and has a built-in fingerprint reader for signing in using Windows Hello.
Release details on the Asus ZenBook 3 are slim right now; the company says that the new notebook will launch sometime soon. We don't know how much the cheapest variant of the machine will cost, but we do know the high-end model will cost $2,227, according to Mashable.
All of these machines should launch within the next half of year. Good luck with choosing your next Windows PC.

As an Amazon Associate I earn from qualifying purchases.