5 Must-Play iPhone Games for April
Dedicated video game consoles still reign supreme in the living room, but when you're riding a train, on a plane or just boarding a boat, nothing is better than having an iPhone at your side. The iPhone has almost kind of game you could possibly want in its App Store. A fan of open world games and stealing cars? Download Grand Theft Auto: San Andreas and have fun. Into competitive fighting games? Marvel's Contest of Champions should hold you over.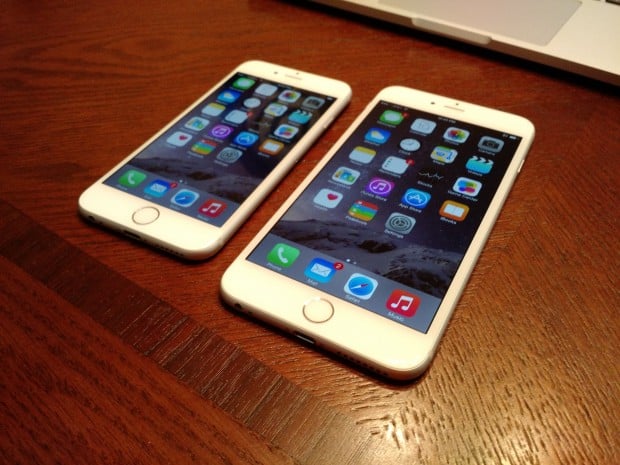 If you're getting bored with the games already loaded onto your iPhone, know that it doesn't get any better on a rival mobile platform. Also, try playing at least one of these five must-play iPhone games. Each might be aimed at a specific audience, but they're fun for anyone just the same.
Fruit Ninja
Fruit Ninja was one of the first games to really capitalize on the iTunes App Store craze some time ago. Longtime iPhone owners will probably remember Fruit Ninja, but those relatively new to the iPhone probably don't. As a ninja it's your job to slice and dice as many pieces of fruit as possible. More fruit equals more points, but there is also strategy involved. Slicing every fruit on your screen is one thing, but using just one swipe gives you a huge points boosts too.
Fruit Ninja is made more interesting by the random power-ups that Half Brick sells directly in the game. You can add new custom blades and even cloud to help you out in the gameplay. These in-app purchases are a bit on the expensive side, but do add something unique. Fruit Ninja is $.99 in the iTunes App Store, but there's a free version without some of the extra blades and power-ups.
Steven Universe Attack The Light
Role Playing Games are something that's hard to get right. You need just the right characters involved to make hours upon hours of playing one game seem like it was all worth it. You also need an interesting character, one who anyone can identify with.  Attack the Light – Steven Universe is a marriage of the popular television show and a role-playing game that lives on your iPhone.
You play as a member of the same Crystal Gems team from the TV show, giving you control of Garnet, Peal, Amethyst and Steven as they use their particular brand of magic to stop bad guys and dark magic taken straight from the television show. The best part about Attack the Light – Steven Universe is its cover charge. The game costs $2.99 in the iTunes Store, but users don't have to stare at ads and there are no in-app purchases.
Monument Valley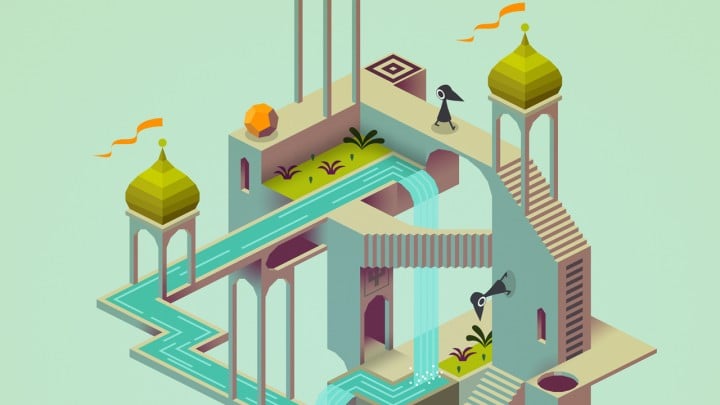 Costing $3.99, Monument Valley is a pretty beautiful looking iPhone game. The object of the game is to get your princess through the different levels, but most people spend a lot of time admiring the artwork and design. In fact, Monument Valley is so amazing looking that it won Apple's 2014 Design Award.
Each level in the game has different areas o explore with hidden paths and tricks.
Marvel Contest of Champions
Marvel Contest of Champions isn't exactly like the fighting games you've probably seen on video game consoles. It's an amazing looking fighting game that uses the Marvel universe of super heroes as playable characters in what really is an RPG. After you earn your first character you're off to the races, earning new combos and health healing by beating other timeless Marvel characters to a pulp. There's a story in there, but it's really secondary to the action. Since there aren't any physical controls on the iPhone, Marvel Contest of Champions makes pretty good use of swipes and taps.
Read: Marvel Contest of Champions Tips & Tricks
Like most games Marvel Contest of Champions does people to spend real world money in the game to boost their characters. Marvel Contest of Champions is free in the iTunes Store.
Teenage Mutant Ninja Turtles: Rooftop Run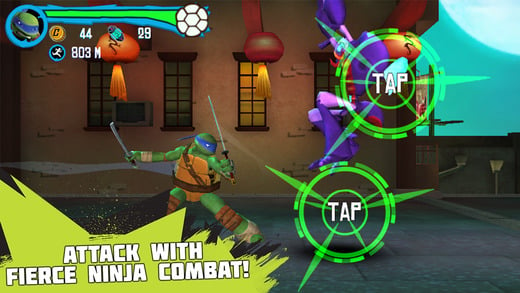 Endless runner gamers are the heart and soul of mobile gaming in general. They are a huge category for mobile users because they're easy to master. There are only three directions to move in. As long as you avoid obstacles and snatch as much gold as you can, you've mastered the level. Teenage Mutant Ninja Turtles: Rooftop Run is an endless runner game set within the greater Teenage Mutant Ninja Turtles universe. The basics running mechanics are there, but players can also make use of the vehicles from the show and engage and some pretty simple and satisfying combat.
Teenage Mutant Ninja Turtles: Rooftop Run is from in the iTunes Store and includes in-app purchases for extra coins and mutagen for use in the game.
Good luck with these great iPhone games. Remember, many of them also unlock versions for Apple's iPad too.

As an Amazon Associate I earn from qualifying purchases.