5 Possible WWDC 'One More Thing' Announcements
Apple has been pretty open with the content of the WWDC event today which will show off i OS 5, iCloud and Mac OS X 10.7 Lion. Apple was even fairly open in the setup of the Moscone center, leaving iCloud banners up for all to see. Well, it wouldn't be Apple without a surprise and, "One more thing."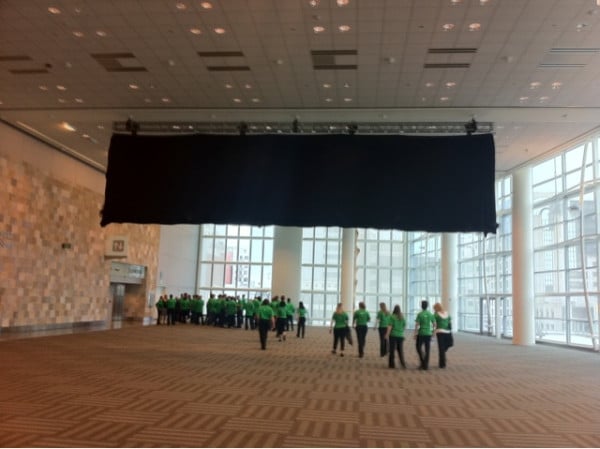 @Grg
As the press filed into the auditorium they have noticed a covered banner which is likely hiding the biggest secret of WWDC, Steve Jobs' trademark "One more thing" announcement.
Top 5 One More Thing Announcements at WWDC 2011
Big content deals for iOS devices
What do you think Steve Jobs will announce as, "One more thing" at WWDC 2011?
Developing story. For more Apple news from WWDC including iOS 5, iCloud and Mac OS X Lion, follow our Apple News.