5 Remastered Xbox One & PS4 Games Worth Buying in 2016
The video game remaster has become a hot topic for the entire gaming community. Lookingat the release calendar for this winter, there are just as many remastered Xbox One and PS4 games coming as there are new titles. Compare them to games that aren't sequels coming this fall and you realize just how much of a driving force they are.
For lovers of a particular franchise, a game remaster is a gateway to experience that favorite moment or play mechanic again. This time, they can play the game free from expectations. Video game publishers and developers like to highlight how refreshing their titles gives a new generation of games the opportunity to experience a landmark title too, but don't be fooled. The majority of gamers excited over a PS4 and Xbox One game remaster are fans of the original title, not new comers. Game remasters do provide a valuable service: they bundle up every piece of a game's add-on content and give it to players for less than they would have paid separately.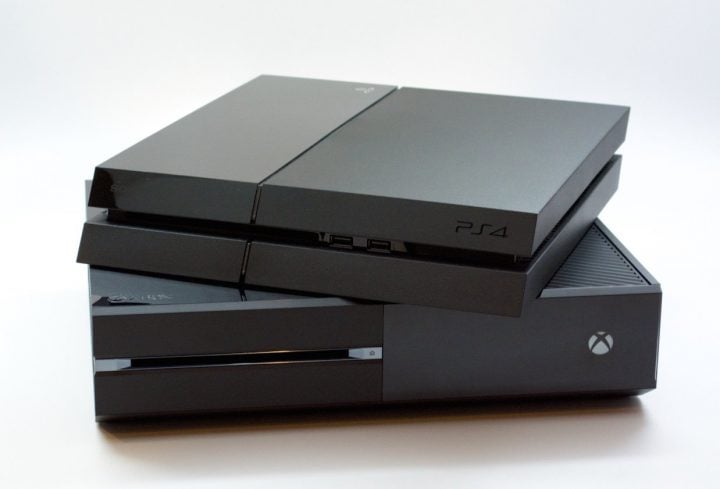 Read: 15 Exciting 2016 PS4 Games
We're due for a smattering of PS4 and Xbox One game remasters this holiday season. Slid into the release calendar in the spaces no currently occupied by a blockbuster game release, they'll give gamers the opportunity to relive some of their favorite adventures. In all cases, a developer has gone back to improve their graphics quality and package up any important downloadable content.
Remastered Xbox One and PS4 Games: Batman Return to Arkham
On then off again, Batman Return to Arkham is slowly becoming one of the more hotly contested video game remasters arriving for PS4 and Xbox One this fall and winter. Publisher Warner Brothers announced the collection, then stopped talking about it and pushed back its release date.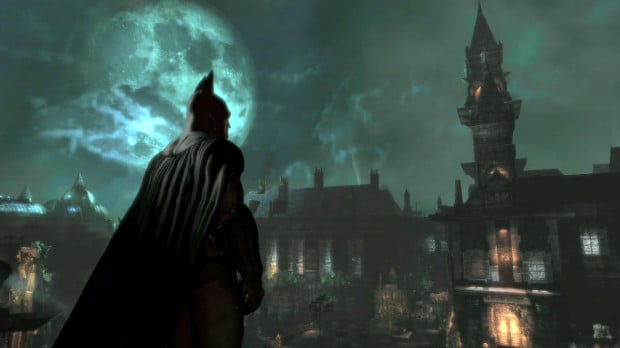 Read: Batman Return to Arkham Release Date & More Confirmed
The Xbox Store, PlayStation Store and GameStop are now all taking Batman Return to Arkham pre-orders now. The game is a massive compilation of content from Batman Arkham Asylum and Batman Arkham City, two games that helped redefine the open-world adventure genre. They also inspired what was then a completely new combat system. All of the challenges maps and add-on content for both games is included with Batman Return to Arkham. They've had their visuals enhanced too.
Batman Return to Arkham launches on October 18th for $49.99.
Remastered Xbox One and PS4 Games: Assassin's Creed Ezio Collection
Ubisoft's Assassin's Creed franchise is taking the year off, but that doesn't mean users won't get some sort of Assassin's Creed game this year. They'll get Assassin's Creed The Ezio Collection, another combination of refreshed games.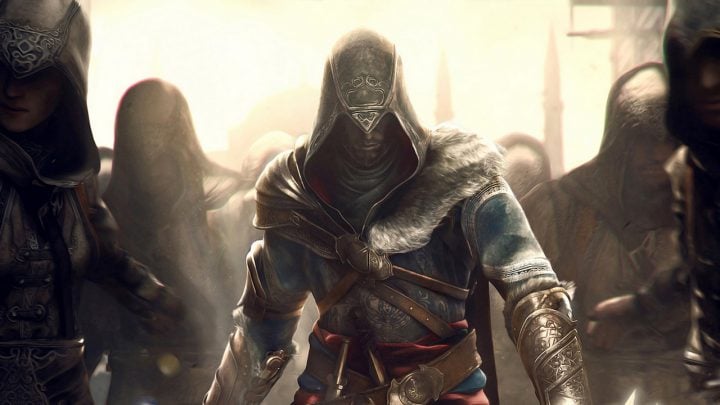 Read: Assassin's Creed The Ezio Collection Release: All the Details
Assassin's Creed The Ezio Collection takes Assassin's Creed 2, Assassin's Creed Revelations and Assassin's Creed Brotherhood and packages them into a single purchase. They were originally made for the Xbox 360 and PlayStation 3. The collection gets its name from the member of the Assassin Order that starred in those games.
Each game has visual upgrades. They come with their single-player, story-related downloadable content too. Ubisoft is including an Assassin's Creed movie ticket with the $59.99 collection too, according to GameStop.
Remasted PS4 and Xbox One Games: Darksiders Warmastered Edition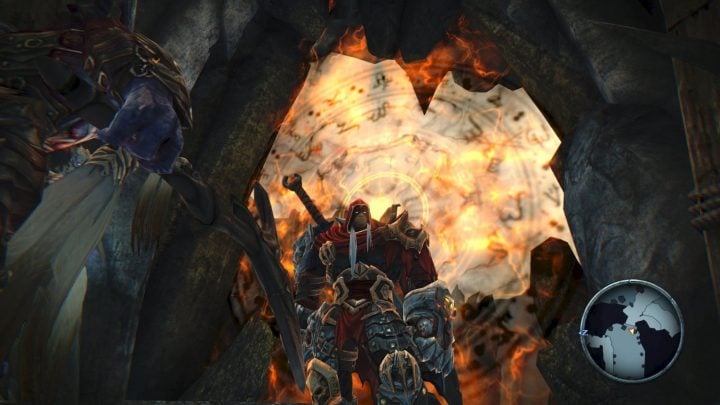 Gamers that missed their chance to be one of the four Horsemen of the Apocalypse need fret no more. Publisher Nordic Games is preparing a complete remaster of the original Darksiders game. War has returned to Earth to seek out those that set him up and had him stripped of his powers.
Nordic is promising that the Xbox One and PS4 versions of Darksiders Warmastered Edition will offer 60 frames per second at any given time. It's also committed to the game being 1080p resolution. Every texture has been improved and the game's shadow and processing effects have gotten overhauls.
Darksiders Warmastered Edition will cost $19.99 when it debuts on October 25th. Physical copies are already available for pre-order at GameStop.
Remastered PS4 and Xbox One Games: The Elder Scrolls: Skyrim Special Edition
Bethesda Games will stop at nothing to create the ultimate Skyrim experience for gamers. Take The Elder Scrolls: Skyrim Special Edition as example. There's more than just visual upgrades with this version of the game.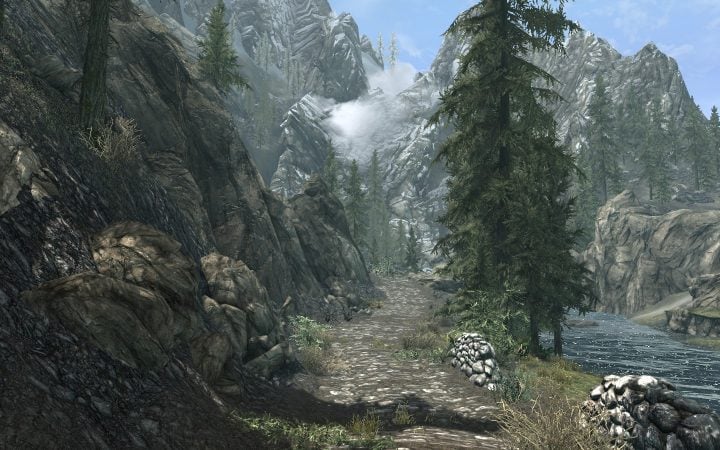 The Elder Scrolls: Skyrim Special Edition does introduce some new visuals for sure. There's an upgraded lighting system, reflection system and a depth of field feature that'll make the game world feel more real than it ever has before. That's not why fans of the series want the game though. They want it because it also comes with new missions, gear and modification support – provided users have the Xbox One version.
Read: Skyrim Special Edition Release: 5 Things to Know
The Elder Scrolls V: Skyrim Special Edition launches on October 28th for $59.99 on Xbox One and PS4. GameStop already has pre-orders available.
Remastered PS4 and Xbox One Games: Call of Duty 4: Modern Warfare Remastered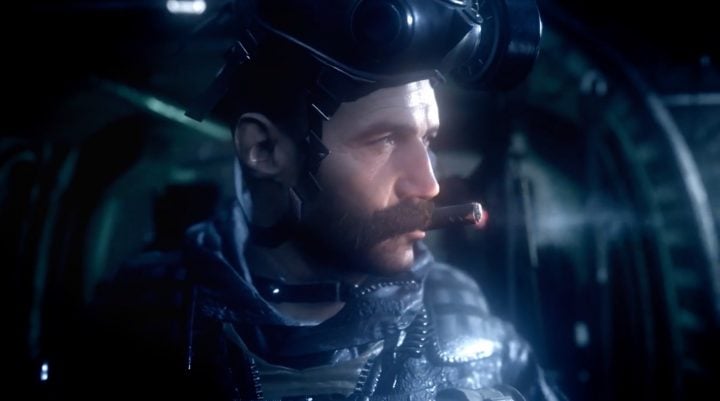 You know that game remasters have become a huge thing when Activision uses them as the base for its most ambitious first-person shooter rollout to date. Call of Duty: Modern Warfare Remastered adds some never-before-seen twists to the remaster playbook.
Read: Infinite Warfare: Which Edition to Buy
Activision's teams are refreshing 10 maps and the entire campaign from Call of Duty: Modern Warfare. It's adding new textures and support for new lighting technologies.
Unfortunately, it's using it to boost sales of this year's must-have game in the series, Call of Duty Infinite Warfare. Only by buying the Legacy, Legacy Pro or Deluxe versions of the Infinite Warfare do users get Modern Warfare Remastered.
These 5 PS4 and Xbox One game remasters are just the best of what we can expect in the near future. Look for more remastered games to make their debut as publishers look to promote their older franchises with fresh releases for modern consoles.