5 Quantum Break Problems & What's Happening With Them
What do you get when you mix time manipulation, cover-based shooting mechanics and a video game studio with a penchant for telling interesting stories? You get Quantum Break, the third-person shooter out this morning for Microsoft's Xbox One entertainment console. To say that the game's release is exciting for Xbox One owners would be an understatement.
Quantum Break is the story of Jack Joyce. Joyce is an average guy with a brother that understands how time mechanics work and has a job at Monarch Solutions. Somehow, the experiments at Monarch go wrong and the main characters of Quantum Break are endowed with the power to manipulate time.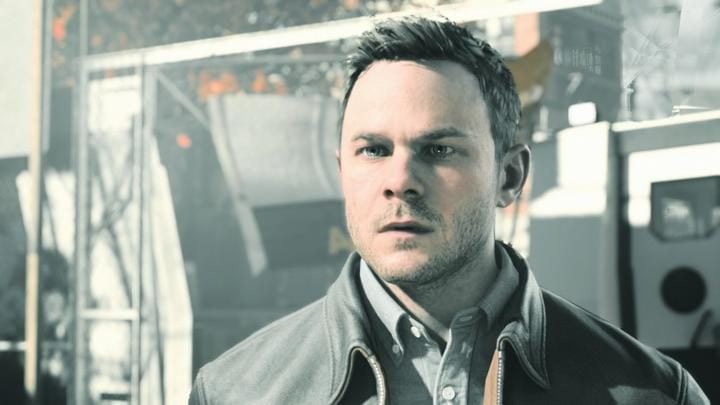 Quantum Break problems as we'd expect them from other titles, seem pretty limited. Typically, games suffer from server outages and a few bugs just as their release arrives. This game is different in that there's no online experience to really speak of or glitch. The game does connect to Xbox Live for saves and streaming its video episodes, but doesn't do a lot of what people would expect.
The lack of multiplayer experience doesn't mean that there aren't any issues with Quantum Break at all. We've compiled those issues and some fixes and tips to get you through any problems that you may have.
5 Quantum Break Problems: Where's the Windows 10 Version?
The most widespread problem with the game we've seen reported yet actually has nothing to do with how the it handles or any of its mechanics. Instead, it's directly related to a promotion that Microsoft began offering roughly two months ago. The company said that anyone who pre-ordered a digital copy of Quantum Break would get a code to unlock a Windows 10 version too.
Read: Quantum Break Pre-Orders: What You Need to Know
Microsoft plans to deliver Quantum Break for Windows 10 codes directly to users that qualify through Xbox Live in the form of a code that they can redeem. When that code arrives isn't clear. We know that Microsoft plans to deliver the codes around the time of release, but it's not clarified any other details surrounding it.
As of release morning, Quantum Break hasn't show up yet in the Windows Store on Windows 10.
5 Quantum Break Problems: Streaming Video
Some gamers with a slow internet connection are going to have a rough time with Quantum Break. Large chunks of the game are a mini-series. That series is streamed directly over the web, meaning its susceptible to drops in internet speeds and Xbox Live.
You can attempt to get around this by download the Quantum Break Episode Pack from the Xbox Store if you have the game for Xbox One. This stores all the episodes on your console's hard drive for playback instead of streaming over the internet.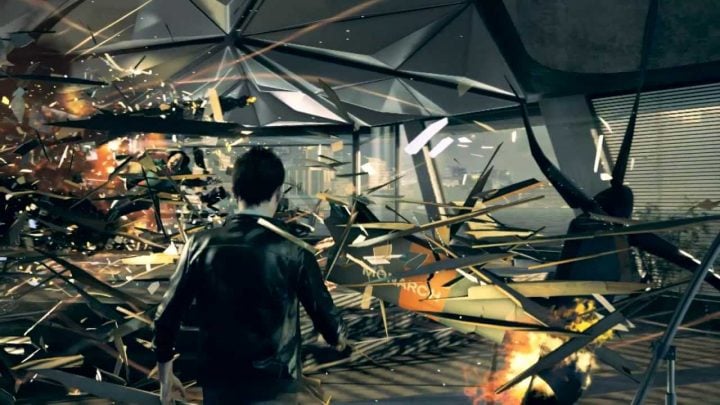 5 Quantum Break Problems: Quantum Break Support Forums
There's also some confusion about where Quantum Break players should go if they have comments about the game or to report issues. That too, is a bit unclear at this point.
Remedy Entertainment, the game's developer, has established a dedicated Quantum Break forum area for users to talk about their experience. Microsoft's Xbox Forum also has a dedicated forum for conversing about the release. Right now, neither has a dedicated Support area though, which is odd.
It's more likely that you'll get help from directly from the developers than from the Xbox Forum. Try there first.
5 Quantum Break Problems: Quantum Break Won't Work On Your PC
If Quantum Break for Windows 10 doesn't work on your PC, there's only so much you can do.
Start by reviewing the game's system requirements. Only those with a dedicated gaming PC will be able to run Quantum Break, the game's requirements are too steep for most notebooks and desktops. You can have a relatively new PC and it still won't be able to run the game.
Read: All the Key Details of the Quantum Break PC Release
If you received the Windows 10 version for free, everything is fine. Keep playing your Xbox One version and whenever you get a more powerful PC Quantum Break for Windows 10 will be there waiting for you. Unfortunately, there's no way to get cash for the code directly from Microsoft.
Theoretically, you could resell the code on an auction website if you don't plan on using it.
5 Quantum Break Problems: When You Can Expect Your Codes
Quantum Break didn't get a lot of traditional pre-order bonuses that we're used to. There are no weapon skins or add-on content to speak of. What users did get was no less than two completely free games, complete with their digital content.
As is the case with the Windows 10 version, Microsoft plans to deliver these digital items as codes.
Alan Wake's American Nightmare codes should arrive between 7 to 10 days from the time you made your purchase through the Xbox Store, GameStop or other retailer. Alan Wake and its digital content is scheduled for delivery "soon" after Quantum Break's release, according to the Xbox Forum.
Check your Xbox Live profile often to make sure you haven't missed any codes. If for some reason you delete your codes from your profile's messages center, you can request another directly through the Xbox Forum here.
Gotta Be Mobile will continue to add more Quantum Break problems to this list as more people get hands-on time with the game and report any issues that they're having.

As an Amazon Associate I earn from qualifying purchases.