5 Quick Car Chargers for the Galaxy S7
The impressive new Samsung Galaxy S7 and Galaxy S7 Edge have a feature called Quick Charging that all owners will want to know about, and use. This technology recharges these new phones nearly 40-60% faster than older devices like the Galaxy Note 3 or Galaxy S5. Not to mention fast wireless charging as an added bonus. For those who want fast charging in the car and not just at home, below is a list of some great quick car chargers.
It's called Qualcomm Quick Charge 2.0 technology and it's found inside the most flagship smartphones, and very similar to Samsung's version which they call "Fast Charging" for the Note 5. Basically allowing the battery to turbo charge at an extremely quick rate when it's nearly depleted.
Read: 11 Exciting Official Galaxy S7 Accessories
Quick charging is the latest in battery technology, as the actual sizes aren't getting any bigger, making this is the next best thing for now. Below we'll go over five awesome chargers that use adaptive or quick charging technology to get your Galaxy S7 and Galaxy S7 Edge charged just as fast in your car, as it does at home using Samsung's fast charger wall outlet.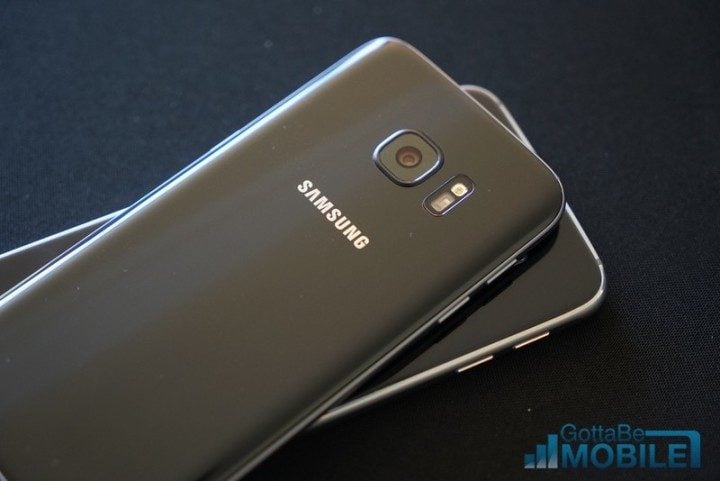 With a Quick Charge car or wall charger the Galaxy S7 can go from 0-50% in about 20-25 minutes, and fully recharge in under 80 minutes. This is fast enough that a drive home after work will give users enough for an entire night out, or enough for anything and everything. Add in the fact that the Galaxy S7 and S7 Edge have bigger battery options this year, and battery life won't be an issue for most owners.
It's worth noting that we've reached out to Samsung, and can confirm the Galaxy S7 does not feature Quick Charge 3.0 technology. This works with the 8-core Snapdragon 820 inside the phone, but for whatever reason Samsung is using Quick Charge 2.0 instead. It's still fast, but not as fast as it could be.
We've detailed some awesome Galaxy S7 cases, some extra quick chargers for every room in the house, but that isn't the only place most owners want fast charging. With a Quick Charge 2.0 certified car charger, owners will get those same fast speeds in a car, as they do with the wall plug. All the chargers mentioned below will work with nearly all Android smartphones and tablets, or an iPhone, not just for the Galaxy S7.
Rather than buy a cheap car charger from a carrier store, a gas station, or use some old charger laying around that doesn't offer these speeds, get a cheap and blazing fast quick car charger for the Galaxy S7 and Galaxy S7 Edge. This could be the difference between 15-20% battery life after a 15 minute drive, and 50-60% battery life. That's a big deal. Here are some excellent car chargers worth considering. Get one now, and have it ready for the Galaxy S7 release on March 11th.
Tronsmart Quick Charge 2.0 Car Charger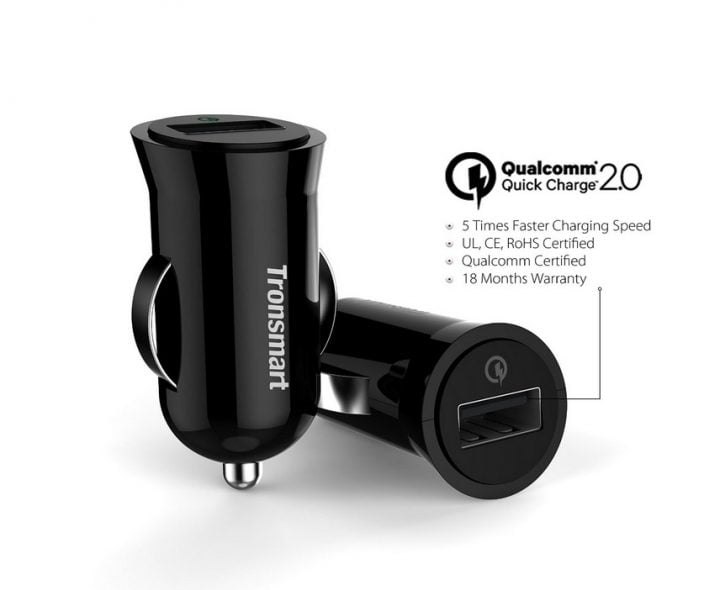 Tronsmart is one of the leading brands when it comes to Quick Charge 2.0 and 3.0 accessories. This is one of the easiest, smallest, and cheapest options around. Get this tiny Tronsmart Quick Charge 2.0 certified charger, and the Galaxy S7 will recharge faster than with any other charger you have laying around the house or car.
This charger is as fast as the "Adaptive Fast Charger" that comes in the box users plug into the wall, completely safe, and really cheap too.
Buy it Now on Amazon for $6.99
Alternatively get a dual USB car charger for only $9. One port is Quick Charge 2.0 for the Galaxy S7, and the other is the fastest regular speed available for smartphones, tablets, vapors, and other micro-USB devices.