5 Reasons I Want an iPhone 4s Jailbreak Now
As soon as the iPhone 4S was announced, I started hearing the question, "When will there be an iPhone 4S jailbreak?"
Forgetting the fact that the first rule of iPhone jailbreaking is to never ask when, we've been doing our best to follow the jailbreaking efforts of iOS 5 and the iPhone 4S.
iOS 5 is already jailbroken on a number of devices. Here's How to Jailbreak iOS 5 for iPhone 4, iPhone 3GS, iPad, and iPod touch.
An iPhone 4S jailbreak is, unfortunately, still some time off.
The dev-team is working on it and reportedly has a lead on jailbreaking the iPhone 4S and the iPad 2. These two devices are proving more of a challenge thanks to the new A5 processor, but progress is happening.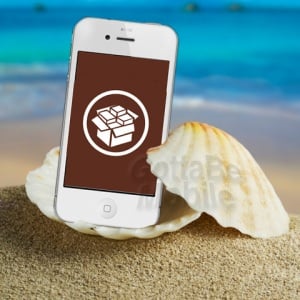 While we wait for an iPhone 4S jailbreak to arrive, I wanted to share 5 reasons I want an iPhone 4S jailbreak sooner, rather than later. While several of these address my concerns of switching from Android to iPhone, I'm sure most of you will find at least one of these that you like.
Jailbreaking your iPhone or iPad adds extra features that Apple has not included or will not allow in the app store. These additional settings can give your phone new powers, and in many cases improve on the usability of iOS 5.
IntelliscreenX
This awesome jailbreak only iPhone tweak will soon bring a better notification center to your lockscreen.
If you want more than just notifications on your lockscreen, but also access to the full email, your calendar and more, this is the app for you. Check out the demo video below to see why I am so excited about IntelliscreenX
This looks like an essential app for users like me, who want to add new widgets to the lockscreen.
Notification Center Widgets
I can't add widgets to the homescreen like I can on Android, but I want to add some customizations to the lockscreen.
I'm looking forward to adding widgets like, FavoriteContacts, which allows you to have one touch dialing to your favorite contacts.
Mac Stories has a nice collection of iOS 5 Notification Center widgets to check out if you need something to do while you wait for an iPhone 4S jailbreak.
I also want to add easy access to iPhone 4S settings to the notification center, which is so important it get's its own breakout.
Settings Widgets
Coming from Android, one of the things I noticed right away, is how long it takes to get to settings like WiFi, Bluetooth and Screen brightness on the iPhone 4S.
If you hate tapping and tapping, you'll want to install SBSettings or BBSettings. These apps sit in your notification center and allow you to quickly access important settings without leaving your app. Here's a look at SBSettings in your Notification Center.
BBSettings adds other items like favorite apps, access to multitasking apps and the ability to look at iPhone usage statistics.
Better Google Voice Integration
Even after the Google Voice app comes back to the App Store, Google Voice integration will still lag behind what you get on Android.
If you don't get why I love Google Voice so much, here's why I love Google Voice.
Now that you know the joys of Google Voice, you get why I want to have tighter integration. This is also more important than ever, since I will be carrying an iPhone 4S and an Android phone on a regular basis.
The Phone GV Extentions allows you to integrate Google voice calling into your iPhone. This means no adding extra phone numbers or going to the app to make a call. Just set this up and you can make calls as normal without the need to take special steps. This will allow me to make calls using Siri, without worrying about which number shows up on the recipient's caller ID.
In addition to the call portion, I am also excited about the SMS GV Extension which brings similar integration to your text messages.
With this extension, your text messages get sent through Google Voice, using the same Messages app that you would normally use. This means you can send messages using Siri, and have them sent through Google Voice. Fantastic!
Here's a demo of the SMS GV Extension, not a whole lot to see, but you will notice that he is sending text messages over WiFi, with the cell network off.
My 3G
This is my first iPhone, so imagine my surprise when I tried to purchase an app and was told to connect to WiFi to download. The Amazon App Store on Android does this, but not the Android Market (at least not that I ever ran in to).
I understand the need, with capped data plans on most carriers, but there are still times when I want to download an app no matter what Apple thinks about my connection.
That's where My 3G comes in. My 3G tricks your phone into thinking it is connected to WiFi. This lets you download apps that normally can't be downloaded over 3G, and it also allows you to make and receive FaceTime calls on 3G.
While Jailbreaking is legal, Apple has said that it voids your warranty. This is important to keep in mind before jailbreaking your iPhone 4S. In most cases, you can jailbreak your iPhone and return to stock if you have issues, but know that you take a small amount of risk. For more, read our 5 reasons to jailbreak guide.

As an Amazon Associate I earn from qualifying purchases.