5 Reasons Not to Buy the Verizon Galaxy Nexus
Last week, Verizon finally launched the highly anticipated Samsung Galaxy Nexus on its 4G LTE network. The device is the first 4G LTE Nexus, the second Nexus developed by Samsung and the third Nexus device that has launched to consumers. We reviewed it and lo and behold, we liked what we saw. The Galaxy Nexus is a solid device. In fact, it's the best Android device that we've come across in our travels.
However, just because it's a good phone, doesn't mean it's for everybody. In fact, there are plenty of reasons why you might not want to make Verizon's Samsung Galaxy Nexus your next smartphone.
Here's a look at five of those reasons.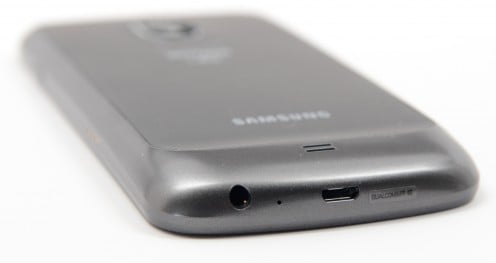 Poor Battery Life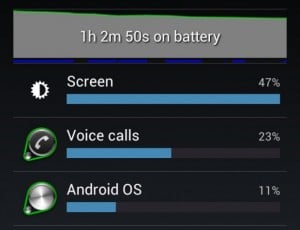 The biggest knock that we had on the Verizon variant of the Galaxy Nexus was that it's battery life is horrid. And this isn't just some isolated issue. It was terrible across the board amongst those here at GBM that are in possession of one.
It was understandable when the HTC ThunderBolt and some of the phones that came after it had poor battery life but we're now just over a year into the life of Verizon's 4G LTE network and you would think that they would have figured out the issue by now.
Battery life is likely why Apple didn't release a 4G LTE phone this year. It wants to make sure that it has fantastic battery life, something that most if not all of these 4G LTE Android phones lack.
So, just how bad was the Galaxy Nexus' battery life?
It doesn't help that the extended battery is a mere 2,100 mAh, just a tad bigger than the 1,800 mAh battery that comes with the Galaxy Nexus.
That being said, if you're a power user, you're going to be lucky to get a full day's use out of your Galaxy Nexus. You'll probably get far less. If you're an average user, you might be able to get a day's usage out of it but again, we wouldn't recommend holding your breath.
4G LTE Isn't In Your Area
Verizon's 4G LTE network is now a year old. And in that year, Verizon has managed to get its next-gen data speeds out to 200 million Americans in 190 markets across the United States. No small feat.
Still, there is much work to be done as the network still doesn't blanket the entire country in these LTE data speeds.
The Galaxy Nexus is a 4G LTE phone. If you don't have 4G LTE in your area, you cannot access LTE data speeds. Speeds that are up to 10 times faster than normal 3G speeds. If that's the case, then the Galaxy Nexus is a 3G phone until LTE arrives in your market.
And it's not cheap.
The Galaxy Nexus is $299 on-contract, the new premium that Verizon charges for its 4G LTE smartphones. After everything is said and done, you're looking at almost $400 up front, not to mention the data plan that you'll be paying for for two years.
So, if you don't have 4G LTE just yet, it might be worth looking at something more cost effective to hold you over until the network does arrive in your area.
Tiered Data
Speaking of data plans, if you're someone that's currently not on Verizon, you're going to have to pair up your new Galaxy Nexus with a tiered data plan. What's a tiered data plan? It means that you're going to be capped at a certain level of data.
Verizon currently offers 2GB, 5GB and 10GB per month data plans that cost $30, $50 and $80. For every additional 1GB that you go over, you'll be charged an extra $10. Right now, you can get double data, but it is a limited time promotion.
What this means is that there is no true unlimited data for new Verizon customers. Which means that you're going to have to really watch yourself, especially because the Galaxy Nexus is a 4G LTE device.
What do we mean by that? Just wait until you see how fast browsing the web is. Just wait until you start wanting to watch Netflix on your way home from work. All of that will start adding up and before you know it, you'll be shelling out more than you thought you would.
You're OK With The Waiting Game
Maybe you're not sold on Android just yet. Maybe you're excited about what's coming at CES in January or at the Mobile World Congress in February. Maybe you crave a quad-core phone. Whatever the case may be, as is always the case in the land of smartphones, there are exciting things on the horizon.
From Tegra 3 powered superphones to Nokia Windows Phone to LTE powered Windows Phones, the early part of 2012 should be chock full of new devices that might rival the Galaxy Nexus for your heart.
Now, we're not saying that they are definitively going to be better than the Nexus but we'll say this. If you're not 100% sold on the Galaxy Nexus, and you're able to wait, you might want to do just that.
The Nexus isn't going anywhere and CES and Nokia's debut in the United States are just a few weeks away.
The LTE iPhone
And while some phones are just weeks away, another phone looms far off in the distance. That phone, of course, is the new iPhone. As we said, Apple has been rumored to be releasing a 4G LTE phone next year. If that happens, it will be the first iPhone capable of running on 4G LTE networks.
Needless to say, people are intrigued. As they should be. Apple's iPhone 4S is a fantastic piece of hardware that has equally fantastic software on board. If Apple is able to improve on both of those, while throwing 4G LTE into the mix (with good battery life), then the next iPhone is going to be a force to be reckoned with.
Also, lest we forget, the iPhone is currently available on AT&T, Sprint and Verizon. AT&T should have a bigger LTE footprint come iPhone 5 launch. Sprint might have its 4G LTE network deployed in time and Verizon will certainly be offering it.
The Galaxy Nexus is only available on Verizon.
A choice of carrier and a phone that could be a blockbuster might be worth the 6-10 month wait to some of you.
—
Before you dismiss it completely, be sure to read our five reasons why you might want to pick up a Galaxy Nexus.

This article may contain affiliate links. Click here for more details.