5 Reasons Not to Install iOS 8.1.1 Right Now
Earlier this week, Apple released another iOS 8 update in the form of iOS 8.1.1 for iPhone, iPad and iPod touch. The update, as expected, is a bug fixer aimed at patching up performance problems. While the iOS 8.1.1 update appears solid, there are some reasons why you might want to avoid installing the iOS 8.1.1 update right now.
Way back in September, Apple pushed out its brand new iOS 8.0 update for iPhone, iPad and iPod touch. Since that day, Apple's released a number of iOS 8 updates aimed at curbing the problems that iOS 8.0 delivered to iPhone and iPad users. iOS 8.0.1, iOS 8.0.2 and iOS 8.1 all arrived with bug fixes on board though, as we've pointed out, all three delivered some problems of their own.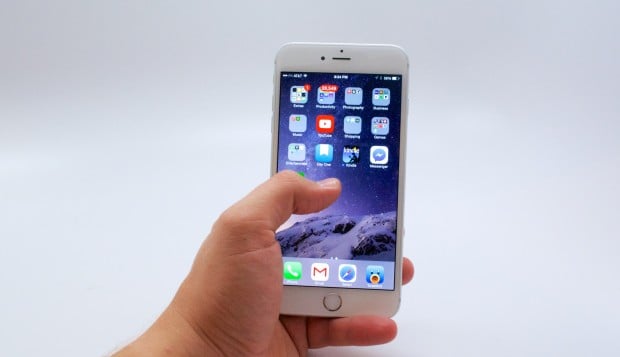 In an effort to squash those bugs, Apple's delivered iOS 8.1.1, an update whose sole purpose it is to deliver bug fixes and performance improvements. The update's release comes a few weeks after Apple put the iOS 8.1.1 update inside of its beta program for developers. Apple, it seems, didn't want to take any chances after the debacle that was iOS 8.0.1.
iOS update's are rarely perfect and iOS 8 problems have many iPhone and iPad users on edge. We've spoken to many iPhone and iPad users who are trying to decide if the iOS 8.1.1 update is worthy of a download.
While we can't decide for you, we can help steer you in the right direction. Today, we want to take a look at some reasons why you might want to hold off on installing the iOS 8.1.1 update, at least for right now. If you meet any of the criteria here, you might want to think about staying on your current update a little bit longer.
iOS 8 Jailbreak
iOS 8.1.1 kills the Pangu iOS 8 jailbreak for iOS 8.1 and below. In a post on its website, the company also credited the Pangu team with discovering security exploits inside iOS 8.1.1, which, the company promptly patched up. While that's great, it also means that the Pangu jailbreak doesn't apply to iOS 8.1.1 and unfortunately, it's not clear when or if another jailbreak is going to arrive.
If you are at all curious about an iOS 8 jailbreak, stay on whatever you are on. There are options for those of you on iOS 8.1 and below and on iOS 7 but there are currently no jailbreak options if you make the move up to iOS 8.1.1. We'll continue to be on the lookout for updates regarding the progress of an iOS 8.1.1 jailbreak though we're not convinced that we'll see one any time soon.
iOS 8.1.1 Problems
We've been using iOS 8.1.1 for three days now and we haven't run into any major problems with the software. That said, there are tons of complaints about iOS 8.1.1 on Apple's Discussion Forum. These complaints come from iPhone and iPad users and they depict a number of iOS 8.1.1 problems after getting the new software on board.
iPhone users are complaining about Wi-Fi issues, issues with apps not downloading from the App Store, problems with battery life and abnormal battery drain on iPhone and iPad, random crashes, AirPrint issues, Wi-Fi issues, problems with Bluetooth in the car, odd issues with Settings, and more. Now the good thing is that there don't seem to be any prevalent issues. We've also outlined some potential fixes for these problems. The bad news is that there is always a potential for problems to emerge on board your update. Mileage is going to vary.
If you are at all concerned about bugs or problems, and you're running a stable version of iOS right now, you might want to think about holding off on the iOS 8.1.1 update for a few days, maybe even a week. Let the smoke clear for a bit and see what emerges from the fog. Most bugs will show their face a week after an iOS update roll out. That leads us into our next point.
You're on iOS 7 or Below
If you're using iOS 7 or below and you're not having any problems, you probably shouldn't update to the iOS 8.1.1 update, at least not right now. There is no going back to iOS 7 once you install iOS 8. Thus, we think those of you that have remained patient for this long should continue to remain patient for at least a week as we dig deeper into Apple's latest upgrade.
If you give it a week, you'll have a very precise view of potential iOS 8.1.1 problems and issues that could ultimately impact your phone or tablet. We'll also have our full reviews out, reviews that will pass along concrete recommendations for iPhone and iPad users. There is no rush to update to iOS 8.1.1 and it would be wise to wait a week to see how iOS 8.1.1 performance is holding up.
If You're Traveling
If you are traveling, hold off on installing the iOS 8.1.1 update. The last thing that you want is for the update to break something important or wipe out crucial files like photos or video. There's a good chance that iOS 8.1.1 won't do that but honestly, it's probably not worth the risk, especially because you're not at home base.
Installing iOS updates should be done from home base where you have access to all of your files, all of your passwords, everything you might need in case something does go wrong during the installation process or after the update is installed. Who knows, you might get iOS 8.1.1 on board and immediately have to perform a restore.
You do not want to have that kind of stress while traveling so if you're having a good experience, wait until you get home before installing Apple's brand new iOS 8 update.
If You're Unprepared
Apple's new iOS 8.1.1 update isn't a big upgrade but all of Apple's updates require a little bit preparation. Those that prepare for iOS updates typically come out of the installation process unscathed. We did a ton of prep work for iOS 8.1.1's arrival and our experience has been outstanding thus far. That's credit to Apple and credit to the work that we did in the days before it's release.
Fortunately, we have you covered. We outlined several things to do before upgrading to iOS 8.1.1. You don't have to follow every single tip but we highly recommend doing at least a few of these before installing iOS 8.1.1. It's going to make everything a whole lot easier for you, trust us. Do not install iOS 8.1.1 right now if you are not prepared for it. That's how trouble starts.