5 Reasons Not to Update to iOS 7.1 Right Now
There are plenty of reasons to update to iOS 7.1 today. Apple's latest update comes with a long list of fixes, enhancements, and at least one new feature in CarPlay. There are, however, some reasons why iPhone and iPad owners might want to consider holding off on the iOS 7.1 update right now and here we take a look at those.
After a lengthy wait, Apple finally has pushed out the iOS 7.1 update for iPhone and iPad. The update, which first emerged back in November, remained inside the company's beta program until around 10AM this morning when it emerged for the public. The update is currently available Over-the-Air and through iTunes.
The iOS 7.1 brings some big time features along with it. Apple promises that it will fix the random reboot issues that struck iPhone 5s, iPad Air and iPad mini with Retina Display after their arrivals last year. It comes with performance fixes for the iPhone 4 in particular and it also claims to have a fix in place for Touch ID, the fingerprint reader on board the iPhone 5s.
Apple's brand new update also comes with some design changes to the overall look of iOS 7 including major changes to the look and feel of the Phone application, one of the most widely used apps amongst iPhone owners.
It's a huge update and one that will serve as the bridge between iOS 7 and the update that comes next, likely iOS 8. And because it's a huge update, iPhone and iPad owners are probably tempted to install it. Many already have and we don't blame you. However, there are some people that might want to avoid iOS 7.1 for the time being.
Here, we take a look at who in particular should avoid installing the iOS 7.1 update for iPhone and iPad right now.
iOS 7 Jailbreakers
If you have even the slightest urge to jailbreak your iPhone or iPad, do not update to iOS 7.1. Developers have not only advised users to stay away from iOS 7.1 (it patches up exploits used by the Evasi0n 7 jailbreak for iOS 7.0), but they have also warned that they may not release an iOS 7.1 jailbreak in the future.
The development team behind the jailbreak claims that they team might just focus its energies on a jailbreak for iOS 8 instead of focusing on iOS 7.1. Jailbreak dev Pod2g claims that if he has time, he might look into an iOS 7.1 jailbreak but that is by no means a promise of an iOS 7.1 jailbreak in the future.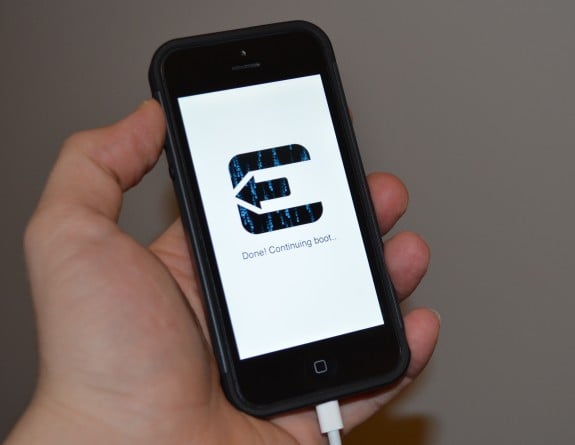 With that in mind, those who are even remotely curious about a jailbreak for their iOS 7 device should avoid iOS 7.1 for now and remain on iOS 7.0.6 or below. Evasi0n 7 does support iOS 7.0.6 which, before the arrival of Apple's iOS 7.1 update, was the most current version of iOS 7 for the iPhone and iPad.
Those Who Don't Like Bugs
iOS 7.1 will fix a number of bugs but there is always the potential that it could bring some bugs of its own. Apple's beta process likely weeded up some of the major issues impacting the iPhone and iPad but there is a very good chance that iOS 7.1 could bring some problems to iPhone and iPad owners. In fact, we're already seeing users complain about iOS 7.1 problems on Apple's discussion boards.
New iOS updates also have an unpredictable impact on older devices. While Apple notes that the update should improve iPhone 4 performance, there is no telling how the update might perform on a device like the iPad 2. iPad 2 users who might have a great experience in iOS 7.0.6 may not get the same kind of experience in iOS 7.1.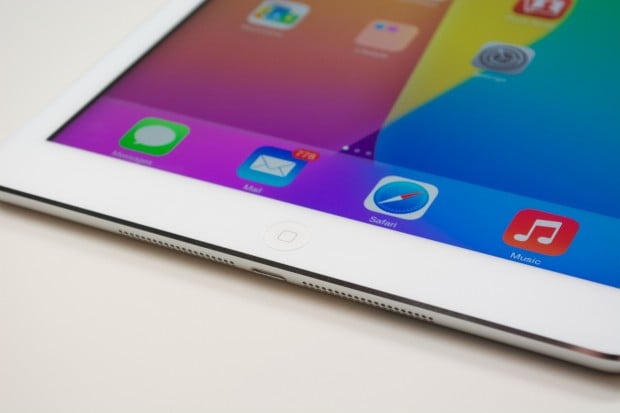 Those who have a great experience inside iOS 7.0.6 and don't necessarily need the features inside iOS 7.1 might want to think about waiting for the smoke to clear around iOS 7.1. By waiting for feedback on performance, applications and bugs, users can potentially avoid dealing with some nasty iOS 7.1 headaches.
Typically, iOS bugs reveal themselves in the days and weeks after an install. If there are major issues, Apple will likely take care of them with an iOS 7.1.1 or iOS 7.1.2 update.
iPhone & iPad Users Who Are Traveling
Those who are traveling right now might want to hold off on installing iOS 7.1, at least for a few days. Maybe the biggest reason to avoid it is because of the impact it could have on data. While we don't anticipate major issues striking a majority of iPhone and iPad owners, there is always a chance that an iOS update could cause things to go haywire.
Those who are traveling may not have access to their home computer or a computer at all and thus, no way to back up their precious files. If something were to go wrong, not having easy access to a personal computer could make things more difficult.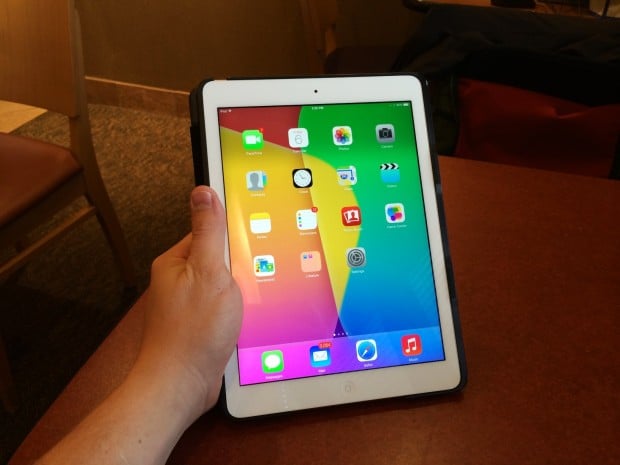 If something does go wrong, there is always a chance that it could impact the trip. For instance, someone who relies on email for contact with family and friends might put themselves at risk. iOS updates have, in the past, caused email to break.
Again, we haven't heard about any major issues just yet, but iOS updates tend to affect devices in different ways. It's better to be safe than sorry with these major updates so we recommend holding off on installing iOS 7.1 right now if you're traveling and things are working fine.
If You're Using Your Device for Work
Those who are using their iPhone or iPad for work should avoid installing the update right now. After just about every single iOS update, we always hear complaints from Enterprise users. Whether it's Exchange or other server issues, there are always problems. For those who rely on their device for work meetings or otherwise, these potential problems could hamper work flow.
Before installing, it's best to talk to the IT department or whomever is in charge of ensuring a smooth software experience on work related tablets and smartphones. Companies have been known to tell employees to hold off on installing new Apple software so it's best to inquire before installing iOS 7.1.
If You're Unprepared
Finally, hold off on the iOS 7.1 update if you're unprepared. We've outlined some of the steps that iPhone and iPad owners should take before installing iOS 7.1 and we highly recommend taking a look at those before installing the software.
iOS 7 users who won't have time to back up their data, clean up their device, or get iTunes upgraded today, will likely want to think about holding off until all of that is done.
These steps might seem tedious to many, but they could help some iPhone and iPad users, particularly those that encounter issues shortly after the installation process.

This article may contain affiliate links. Click here for more details.