5 Reasons the iPad 2 Is a Bad Deal
if you're thinking about buying the older iPad 2 in order to save some money, here's why that's a bad idea and a bad deal to begin with.
The iPad 2 is having its four-year anniversary this month, and while Apple stopped officially selling it last year, it still remains in the company's online refurbished store, selling for as low as $249.
That's certainly not a bad price for an older iPad, and you'd be saving yourself some cash by opting for the iPad 2, but it could be worth spending a bit more money to get something substantially better than the iPad 2.
The iPad 2 is still being supported by Apple, though, with it being the oldest iPad that supports iOS 8, but that's not necessarily good news. Here's why the iPad 2 is a bad deal, and what you should buy instead with your hard-earned cash.
The iPad 2 Is Slow
The iPad 2 can be great for casual usage, like checking email, browsing the web, reading, etc., but if you're wanting to do anything more than that, like mobile gaming or something that requires a lot of processing power, don't count on the iPad 2 to deliver the performance that you might need.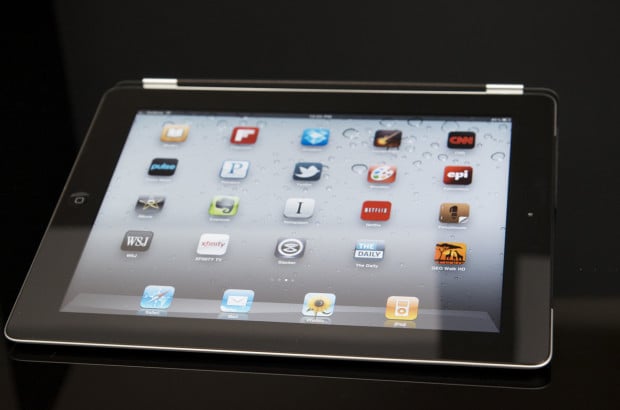 I've talked with several iPad users who are still rocking the iPad 2 (most of whom are casual users) and they're having no problems with the performance of the tablet, but with even casual apps taking advantage of the processing power on newer iPads, the iPad 2 won't be able to keep up even with basic apps eventually, and that time is getting closer and closer.
The iPad 2 Is Overpriced
If you want to buy an iPad on the cheap, the iPad 2 is about the cheapest you can go, with a $249 price tag in the refurbished store, while used versions sell for around $200 on the used market. However, for just a bit more cash, you can get a way better iPad experience.
The iPad mini 2 comes with a much faster processor, more memory, and a lighter, thinner design for just $299. Sure, it comes with a smaller screen, but if you're looking to save money, the iPad mini is where you should look anyway, as it's one of the cheapest tablets that Apple currently sells in its main store.
The iPad 2 comes with a larger display, but the iPad mini 2 comes with improved performance all around, which is perhaps one of the most important features.
It Uses Apple's Old Connector
Consumers were genuinely upset when Apple introduced a new connector on the iPhone when it launched the iPhone 5 back in September 2012. This meant that users would eventually need to replace their crop of 30-pin connectors. However, the dust has settled and now that all newer iPhones and iPads come with the Lightning connector, the 30-pin connector is old news.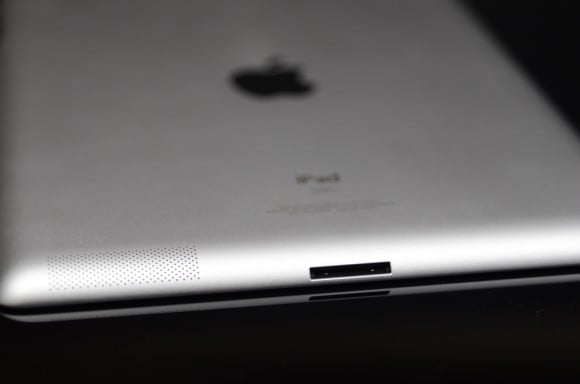 If you have an iPhone, it most likely has a Lightning port. Of course, you could still be rocking the older iPhone 4s or older, but if you're taking advantage of your two-year contracts, then you probably have a newer iPhone by now. The problem with this and getting an iPad 2 is that you'll need two sets of different cables, whereas if you had a newer iPad, you could share only one set of cables.
Of course, this is mostly a convenience issue, but it's something to consider.
Don't Expect Future Software Updates
Perhaps one of the biggest downsides of getting the iPad 2 now is that you probably won't see any future support for the tablet from Apple. iOS 8 is probably the last iOS version that iPad 2 users will get. Granted, iOS 8.2 and future iOS 8 updates may still be headed to the older slate, but we can pretty much guarantee that iOS 9 won't make it.
Of course, iOS 8 on the iPad 2 isn't really all roses, as many users have reported in the past that iOS 8 is essentially destroying iPad 2 performance because of the fancy animations and some of the user interface designs.
It Won't Last You a Long Time
In the end, the iPad 2 is simply an old tablet, and if you're going to spend a couple hundred dollars on an iPad, it better be something that will last you a while. The iPad 2 is lucky to last another year or two before its capabilities drop into oblivion.
If you buy an iPad, you want it to last you a long time in order to get your money's worth. Spending $300 on the iPad mini 2 will get you a few years out of it, while spending $250 on the iPad will probably only get you another year or two before you'd have to buy another tablet. Keep this in mind as you shop for not only tablets, but pretty much anything else.

As an Amazon Associate I earn from qualifying purchases.