5 Reasons to Buy a PS Vita in 2014
Launched in 2011, Sony's PS Vita handheld contains the hope and dreams of an entire generation of gamers. When it launched, it was understood that Sony was going for a different segment of the gaming market.
The PS Vita is for users who want more than just playing a quick game of Angry Birds online. Users can do that if they want, but it's more of a premium experience. Unfortunately, guaranteeing that premium experience means charging users a premium price tag and Sony has had a tough time selling buyers on the idea.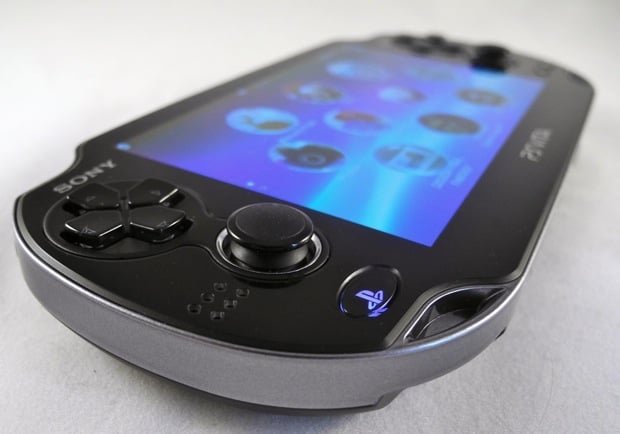 Naturally, users of smartphones and tablets are wondering if the PS Vita is worth buying in 2014, especially since other mobile consoles like the Nintendo 3DS have grown in popularity and smartphone games have become more sophisticated. The answer is a resounding and absolute "yes."
The PS Vita Has Modern Hardware
Make no mistake, the PS Vita is Sony's answer to Nintendo's complete domination of handheld gaming. Like the Nintendo 3DS it has joysticks and physical controls so that gamers can move in-game characters as precisely as they can with Sony's PS4 video game console.
Unlike the Nintendo 3DS though, the PS Vita was built with the hardcore gamer in mind. It is as powerful as a last generation home entertainment console, and nn its front is a spacious 5-inch display that both looks nice and has great viewing angles. Sony clearly tried to pack a full-gaming experience into a handheld.
Beyond all of that Sony borrowed heavily from what makes gaming on the iPhone so fun. The PS Vita has all the modern features that one would expect from a mobile device. The handheld features Bluetooth and Wi-Fi connectivity so that users can connect to the internet and other mobile devices. Sony was also smart enough to understand the needs of mobile users in the post-iPhone age. As such, there are versions of the PS Vita that include wireless internet access over mobile networks. There's also a rear-facing touchpad so that users can interact with casual games in a way that's similar to playing games on a smartphone.
PlayStation Plus Users Get Free Quality Games for the PS Vita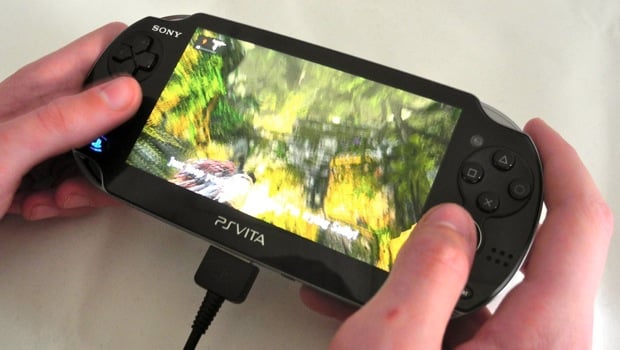 Online services aren't exactly unexplored territory for gaming. Microsoft changed the game when it launched Xbox Live for the original Xbox. Likewise, Sony changed mobile gaming forever when it introduced a robust online gaming network for the PS Vita.
The biggest advantage users get out of this are games themselves. The PS Vita doesn't require that users sign up for a PS Plus account, but Sony practically ensures that PS Vita owners will continue to pay $9.99 a month for the service by providing them with tons of free games each month.
These free games aren't just small throwaway titles, and Sony doesn't limit themselves to giving PS Plus subscribers to just one free PS Vita game. Subscribers have access to a complete collection of titles to download at their leisure.
PS Vita Hardware is Better Suited for Playing Video Games on The Go
Often times, those within the gaming industry focus on hardware. That's understandable, but what casual gamers and those who aren't planning on picking up multiple gaming consoles should focus on are the games themselves.
The PS Vita doesn't just have games. It has its own stable of games that aren't yet possible on smartphones. Don't misunderstand, lite favorites like Minecraft and Angry Birds are available on the PS Vita in droves. That being said, users shouldn't just buy it for those titles. The PS Vita's hardware is capable of running high-fidelity games with graphics that rival the PS3 and the Xbox 360. Plus, those joysticks make it the perfect device to play titles that traditionally aren't great on mobile devices. For example, Borderlands 2, the very popular first-person shooter and role-playing game is completely playable on the PS Vita. It also looks fantastic on the device's 5-inch display.
The PS Vita is the Ultimate PS 4 Accessory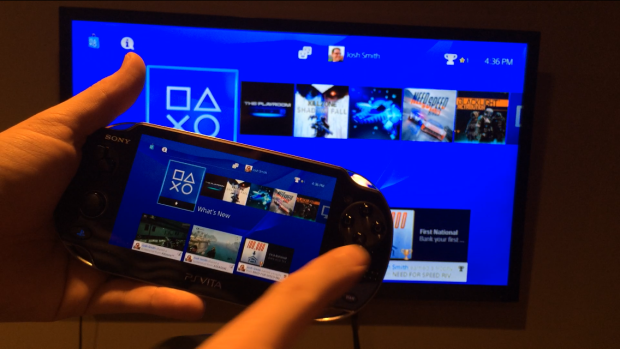 The PS Vita is perfectly integrated into the entire PlayStation experience. That is to say, the PS Vita works with other PlayStation consoles in ways that makes sense.
Through Remote Play, users can pair the PS Vita with their PS 3 or PS 4 and play games off the console – wherever they are. Users don't have to be at home to play the latest titles like Destiny, they can stream it over their local network or while abroad. As long as users have speedy internet access at home and a decent connection abroad, their home console's titles are available to them from just about anywhere.
Additionally, all the content – music and videos – that users purchase on their console is also available through apps on the PS Vita. In some cases, games actually share save files between the PS Vita and Sony's home consoles. This way users can start playing on their lunch break and continue playing on the PS 3 when they get home.
It's Still a Mobile Device
Today, smartphone users are flocking to devices with larger screens. They still want to be able to carry a device around in their pocket, but they also want bigger font sizes when they're browsing the web and larger displays for watching Netflix. Buying devices like the Samsung Galaxy Note 3 gives them the bigger screen they crave, but forces them to carry around a smartphone that's horrible to hold for long periods of time. These large phones also look absolutely ridiculous when held up to the face.
The PS Vita actually has an app store of its very own. To be clear, it's not as robust as what users get with the iPhone or iPad. The PS Vita Store does include the basics though. There's Netflix, Hulu Plus and TuneIn, for example. Using the PS Vita for entertainment conserves user's smartphone battery and doesn't end up making them look ridiculous in public. Plus, some versions have their own mobile internet connection, preventing users from absolutely killing their smartphone's data plan.
The PS Vita isn't the perfect device all gamers. Mobile gamers might not know what to do with all this power, and there are definitely cheaper ways to Angry Birds. That being said, serious gamers, those who want first-person shooters and online role-playing games should accept no imitations. The PS Vita is worth buying because Sony understood what gamers wanted and packed it into a mobile device.
PS Vita bundles with just Wi-Fi start at just $199.99 without a game.

As an Amazon Associate I earn from qualifying purchases.