5 Reasons to Buy a PS4 Over an Xbox One or PS3
In short order, the PS4 has taken the gaming world by storm, selling millions of consoles and tons of games to go along with those consoles. Since introducing the PS4, Sony has seen interest in PlayStation grow in ways it hasn't since the PS2. Understandably, there's some confusion. Many PS3 users are wondering what all the fuss is about, and why they should be thinking about spending $399 on the PS4 instead of Microsoft's Xbox One.
Really, there are five major advantages of purchasing the PS4 over Microsoft's Xbox One or keeping the PS3. Of course, the PS4 is newer than the PS3 and has upgraded hardware already. As that's a given, users should take it into consideration, along with what's listed here, before deciding to purchase the console.
A PS4 or Xbox One Will Be Required For More & More New Games
The PS4 is a very competent gaming console and delivers all of the power game developers need to create titles with the best graphics and resolutions ever seen in the living room. Games launched on the PS3 and PS4 are always going to look better on the latter, that much just makes sense and goes without saying.
What users who are thinking about upgrading from the PS3 should remember is that we're comfortably into the next console generation now. In short, they should expect fewer and fewer high-profile titles to make it to their PS3 going forward.
Take the Batman: Arkham series for example. Since 2010 Warner Brothers and developer Rocksteady have delivered evolving versions of that game for the Xbox 360 and PS3. Early this year the publisher announced that Batman: Arkham Knight would only be for users who have a decent PC, an Xbox One or a PS4. The PS4 and Xbox One will get their own copies of Assassin's Creed this year, dubbed Assassin's Creed: Unity. PS3 users should expect new games for the foreseeable future, but at some point all the new Sony exclusive titles everyone gets excited about will only be available on the PS4, and not the PS3.
Sony Nailed Digital Games with the PS4
We've now reached the point where digital media just makes sense. With earlier consoles like the PS3, digital games were an afterthought. The capability for users to purchase games digitally was there, but there wasn't a lot to make the experience as convenient as picking up a physical copy of the game.
The PS4 changes all of that and takes the digital download capabilities of the PS3 and makes them even better than what's available on the Xbox One. Today, PS4 users can pre-order their favorite games before they're available for purchase. Users who choose to pre-order can have their PS4 download their titles automatically. That title will then unlock on release night.
This, coupled with the fact that users can begin playing digital downloads before they're finished, makes for one compelling reason to pick up a PS4 instead of keeping the PS3 or purchasing the Xbox One. Users who are ready to let go of physical games and embrace digital media are in for a treat with the PS4. Of course, users can still purchase disc-based games as well.
Backwards Compatibility is Coming with PS Now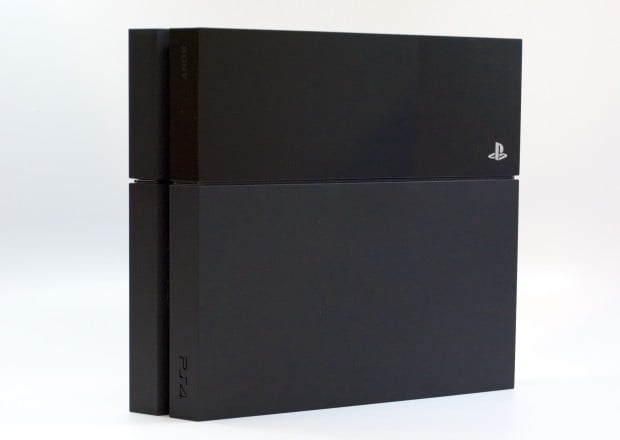 One of the few obstacles that remain in the path of the PS4 and Xbox One is how users access games they already own. Today, the answer to backwards compatibility is simple. Both Microsoft and Sony expect users to hang on to their older consoles to play older titles like Grand Theft Auto: V.
Unlike Microsoft, Sony's roadmap includes a service that should address this issue. It's called PlayStation Now, and it lets users play their PS3 games on the PS4 by streaming gameplay from Sony's servers. The service is currently in beta and we don't yet know how much it will cost. What we do know is that users upgrading from the PS3 will be able to play older titles on their PS4 and still get all the benefits of having a next-generation console. Meanwhile, Xbox One owners will still have to keep their older console in the living room taking up space.
Remote Play
Remote Play, the system that allows users to play their games on a PS Vita handheld instead of staying in front of their console, isn't unique to the PS4. The PS3 has it too. Still, it's something the Xbox One doesn't offer.
Users simply drop in their favorite titles and connect their PlayStation Vita to a PSP or PS Vita wireless. After doing so, users can play their favorite games wherever they are in the house. For example, while a significant other is watching television, users can continue their game on the handheld itself while surrendering the television remote. Including Remote Play was optional on the PS3. On the PS4 it's been made mandatory, unless a game relies on the PlayStation Move or PlayStation Camera.
The PS4 Controller
There may be cameras that offer motion control and voice integration, but today users still interact with their gaming console the best way they know how: with a controller. Thankfully, the PS4 controller is a godsend.
It's ridiculously light so that smaller hands don't get tired holding it up, and the gripped tips at the end of the controller keep it firmly planted in the player's hands. The light bar at the front of the controller indicates that at some point Sony might have had plans to include the PlayStation Camera that needs those light bars for motion gaming.
All of those things are great to have but it's the headphone jack at the bottom of every PS4 controller that really makes the controller better than anything else seen in console gaming. Users can simply plug-in a favorite pair of headphones and get game audio and chat. There are no accessories or adapters to purchase, and using the feature saves users from disturbing family members during late night gaming sessions.
Overall, these things don't make choosing the PS4 over the Xbox One an instant decision. However, they do make the PS4 worth upgrading to for PS3 users.
The PS4 is on sale now for $399. That price doesn't include a critically acclaimed game, like MLB 14: The Show. However, users do get access to a library of free games with a PlayStation Plus subscription for $9.99 a month or $49.99 a year.

As an Amazon Associate I earn from qualifying purchases.