5 Reasons to Install iOS 8.2 Right Now
Apple's iOS 8.2 update for iPhone, iPad and iPod touch is finally here and there is reason to be excited. With the iOS 8.2 release date now here, we want to take a look at some reasons why you might want to install the iOS 8.2 update right now on your iPhone, iPad, or iPod touch fifth-gen.
During Apple's Spring Forward Apple Watch event, the company confirmed a number of new details including the Apple Watch release date, Apple Watch price, a new MacBook, and an iOS 8.2 release. Apple didn't spend much time talking about its new iOS 8.2 update but it's here and it's a big release for those who use iOS 8.
iOS 8.2 was first released to developers at the end of last year. After five iOS 8.2 beta updates, Apple's finally released the iOS 8.2 update to the public replacing the iOS 8.1.3 update that was released earlier this year. iOS 8.2 is a substantial upgrade for iPhones, iPads, and iPod touches so naturally, iOS 8 users are going to feel the urge to install the update right off the bat. That's especially going to be the case for those of you who have been dealing with iOS 8 problems.
Fixes for iOS 8 problems are part of the equation but there are some other reasons to consider installing the iOS 8.2 update right now. Today, we want to outline some reasons why you might want to install the iOS 8.2 update on your iPhone, iPad or iPod touch. Remember, Apple never forces you to install its new iOS updates so if you don't fit the profile, you can always take your time and come to a decision later.
You Can't Fix Your iOS 8 Problems
If you haven't been able to find a fix for your iOS 8 problems, and we've spoken to a number of people that haven't been able to squash their lingering issues, installing iOS 8.2 right now is a route worth considering.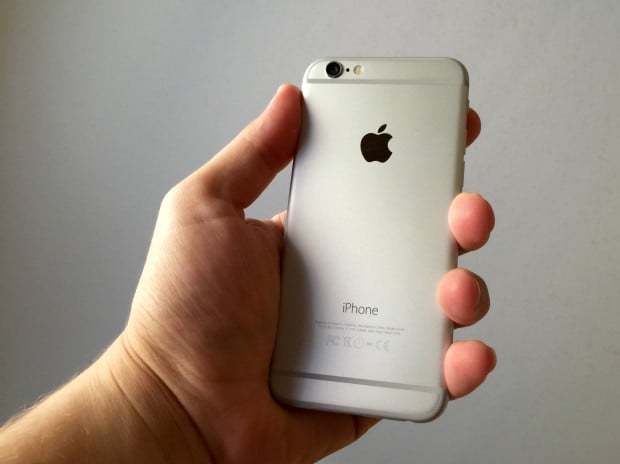 iOS 8.2 delivers a number of bug fixes that should squash many of the issues found on board iOS 8.1.3 and below. While the focus is certainly on Apple Watch and the Health app, iOS 8.2 brings some critical bug fixes to the iPhone, iPad and iPod touch. Here is a full rundown of the bug fixes that iOs 8.2 brings to iOS 8 users:
Fixes an issue in Maps that prevented navigating to some favorite locations
Addresses an issue where the last word in a quick reply message wasn't autocorrected
Fixes an issue where duplicate iTunes purchased content could prevent iCloud restore from completing
Resolves an issue where some music or playlists didn't sync from iTunes to the Music app
Fixes an issue where deleted audiobooks sometimes remained on the device
Resolves an issue that could prevent call audio from routing to car speakers while using Siri Eyes Free
Fixes a Bluetooth calling issue where no audio is heard until the call is answered
Fixes a timezone issue where Calendar events appear in GMT
Addresses an issue that caused certain events in a custom reoccurring meeting to drop from Exchange calendar
Fixes an certificate error that prevented configuring an Exchange account behind a third-party gateway
Fixes an issue that could cause an organizer's Exchange meeting notes to be overwritten
Resolves an issue that prevented some Calendar events from automatically showing as "busy" after accepting an invite.
The timezone fix for calendar and the Bluetooth issue in the car are two standout fixes. We've seen complaints about both of those for months and iOS 8.2 should resolve them.
There's a good chance that iOS 8.2 will fix problems that aren't listed on the change log. iOS updates have a funny way of doing that and we expect iOS 8.2 to tackle some issues that Apple didn't list with its release. Installing iOS 8.2 is worth a shot if you're tired of the problems on your iPhone or iPad. It's definitely worth the risk.
We're going to be upgrading on day one in an effort to see if the iOS 8.2 update fixes the landscape issues and Wi-Fi issues that have been plaguing several of our iPhone 6 variants in recent weeks.
You Want Improved Performance
If the performance on your iPhone or iPad has been struggling on iOS 8.1.3 or below, you might want to install the iOS 8.2 update right now.
Bluetooth, Wi-Fi, battery life, cellular data, and overall speed often take a hit after incremental iOS updates. Complaints about these features pop up every single time Apple releases a new update and we've seen people struggling after the iOS 8.1.3 update and below. If you are one of those people, it might be worth the upgrade to iOS 8.2 today.
The iOS 8.2 change log comes with a number of performance enhancements for applications. Here's what it supposedly fixes:
Increases stability of Mail
Improves stability of Flyover in Maps
Improves stability of Music
Improves VoiceOver reliability
Improves connectivity with Made for iPhone Hearing Aids
We saw incremental improvements to speed on the iPhone 5 after the iOS 8.1.3 update and it's little improvements like that that could make the iOS 8.2 update worth your while. We have it running on several devices and performance is very solid, even on the iPhone 5. So if you want improved performance in those specific apps or if you simply want to attempt to improve speed and reliability, it might be worth downloading today to see if it helps.
You're Prepared & Don't Care About Jailbreaking
If you've prepared for the iOS 8.2 update's release and you simply want the latest security enhancements and bug fixes on board your iPhone or iPad, then it's probably worth making a move right now.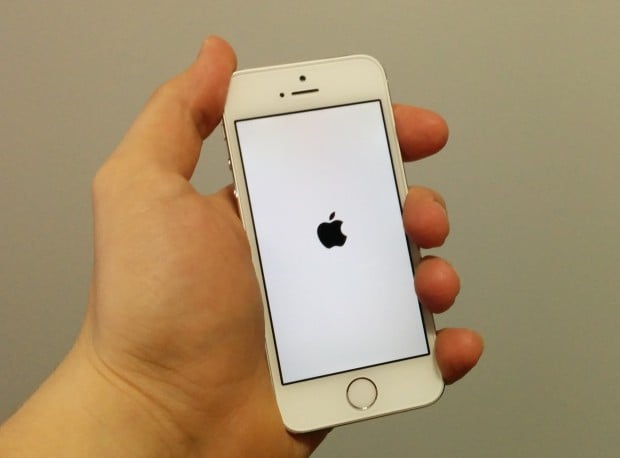 We've put together a list of steps to take before installing iOS 8.2 and these tips are going to help you make a smooth transition from whatever version you're currently on to iOS 8.2. If you follow these steps, there's really nothing else you can do to prevent potential problems.
If you want the latest bug fixes and security patches, you've prepared your device and you don't care at all about jailbreaking your iPhone or iPad, you should be alright to upgrade to iOS 8.2 on day one. Again, there's always the potential for issues but most of the iOS problems we hear about are isolated rather than system wide.
You're Buying the Apple Watch
The iOS 8.2 update brings the Apple Watch application to your iPhone. If you're planning on buying the Apple Watch, it would be wise to get acquainted with Apple's new application. You obviously can't pair your iPhone 5, iPhone 5c, iPhone 5s, iPhone 6, or iPhone 6 Plus with the Apple Watch, it's not out yet, but this way you'll be prepared when the Apple Watch lands next month.
When you install iOS 8.2, the Apple Watch application will be installed automatically. It will appear on your home screen and you'll be able to dive in and check out its interface, explore Apple's new watches, and access the App Store when it becomes available.
You Use the Health App
Finally, if you've been using the Health app or you've been looking for an excuse to use the Health app, iOS 8.2 delivers a ton of changes to Apple's health-related software. This is the biggest upgrade to the app since launch.
Adds the ability to select the unit of measurement for body temperature, weight, height, distance, and blood glucose
Improves stability when dealing with large amounts of data
Includes the ability to add and visualize workout sessions from 3rd-party apps
Addresses an issue that may have prevented users from adding a photo in Medical ID
Fixes units for vitamins and minerals
Fixes an issue where Health data wouldn't refresh after changes data source order
Fixes an issue where some graphics showed no data values
Adds a privacy setting that enables turning off tracking of steps, distance, and flights climbed
If you're prepared, you want the Apple Watch, you use the Health app, and you're ready for a host of bug fixes and enhancements, you should think about installing iOS 8.2 right now.

As an Amazon Associate I earn from qualifying purchases.