5 Reasons to Skip the Android M Beta Preview
An update to Android M for most Android devices has been confirmed for later this year, likely around October or November, and Google's even released it early as a developer preview or beta for the Nexus 5, Nexus 6, Nexus 9 and the Nexus Player. And while updating to the latest M release may be tempting, there are a few reasons why you should skip the Android M developer preview release.
Just like last year, at the annual Google I/O developer conference in May Google announced the next version of its mobile operating system to replace Android 5.1 Lollipop, which is currently being called Android M until the official release in the fall.
Read: How to Install the Android M Beta Right Now
Naturally most Android smartphone and tablet owners, or those with Nexus devices, are extremely excited about the next version of Android. It has a lot to offer, builds on and improves the Lollipop experience, and has some great new features coming. However, here's a few reasons why the Android M preview is worth skipping until the public release.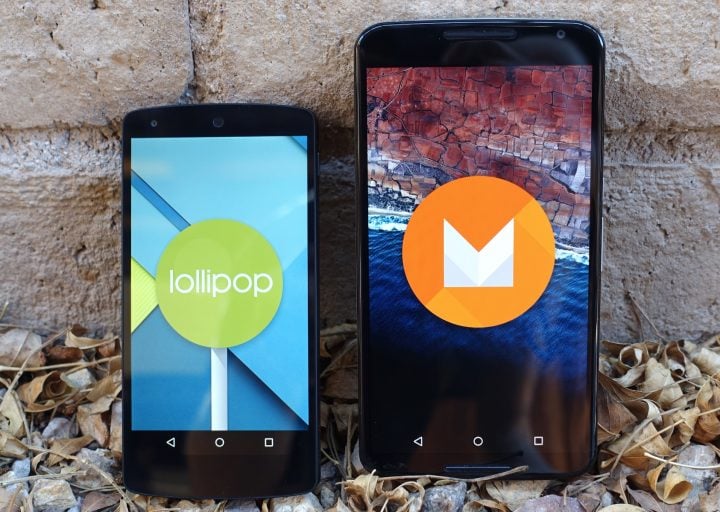 Android M aims to deliver tons of new features, app permissions control, better security with native fingerprint sensor support, improved battery life and performance, Android Pay and more, not to mention more features will likely be included when it's released later this year.
Read: Android M vs Android 5.1 Lollipop: What's New So Far
That all being said, most of the new features coming to Android M this fall aren't actually in the developer preview Google released a few weeks ago, making the update to Android M not nearly as appealing as Lollipop was last year. Android 5.0 was the first major redesign in years, and with Android M Google is refining it, not changing everything. This means that those who flash Android M aren't going to get much different of an experience, but will be subject to an unstable operating system with many features missing in action.
Doze is a new battery saving feature in Android M that makes the Nexus 5 last much longer, and tablets like the Nexus 9 have shown promising results with nearly 2x the standby battery life. Basically by dozing off and putting apps to sleep longer, waking the device less, and keeping things snoozing. Something Apple's done for years with iOS. This might be the only reason worth trying it now if you have terrible Nexus 5 battery life, otherwise, you're better off waiting for the official release.
Before we get into why it's worth skipping, here's everything you need to know about the Android M beta. Once you've read over what's new and neat about Android M, here's why you should skip it.
Missing Features
The biggest reason we think it's worth skipping the Android M beta or developer preview right now, is because of missing features. Some of the biggest aspects of the announcement were Android Pay, Google Now on Tap, and fingerprint support to unlock your device, make purchases, and much more all with your fingerprint. None of those are currently available on the Android M beta.
Android Pay hasn't been released yet and will debut with Android M, but not replace Google Wallet. Meaning Google Wallet for tap-and-pay still works great. Secondly, Google Now on Tap which looks to be one of the best features we've seen on Android in years, also currently doesn't work. Google's promised monthly updates to the Android M beta, which could add Now on Tap and other features later, but most of the key changes simply aren't in the developer preview.
The video below is a look at Google Now on Tap. It's an awesome new feature, but not yet available. It basically pulls information from the screen by holding the home button, and gives you information about it within seconds. It's extremely powerful, but as you see above, right now there's just a blank space where this will be, where quick access to Google Now currently is. Meaning you'll lose a feature and have a blank area where a future feature will be. Hopefully it arrives on an update to the Android M beta before the global release date later this year.
Android Pay isn't here yet, none of the devices that can run the beta have fingerprint scanners, and the only big changes are app permissions and the new Doze feature.
Read: Nexus 9 Android M Hands-On & Impressions
Don't get us wrong, Android M is very impressive and we're seeing excellent results on the Nexus 9 as stated above, but there just isn't enough for average users to update right now.
You Only Have One Phone or Tablet
If the Nexus 5 or Nexus 6 is your only smartphone, you probably don't want to flash early beta software on your main device. This is because it is for testing purposes only, not finished software, has missing features, and likely has a few bugs and issues. Not to mention app support, which we'll mention again below.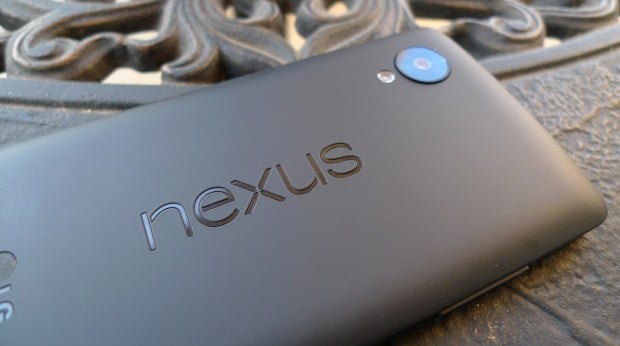 This is called the Android M Developer Preview or "beta" for a reason, and that's because it's only for testing and for developers to integrate all the changes into apps before the release this fall. Flashing Android M on the Nexus 5 or Nexus 6 if it's your only smartphone is risky, even if many are getting good results on it so far.
The same goes for a tablet, although the Nexus 9 is leaps and bounds better since we installed Android M over the latest Android 5.1.1 Lollipop release. Performance is better, battery lasts much longer and some bugs have been squashed. Then again, it's still missing the features mentioned above, any many apps simply don't work with Android M.
App Support
I've been using Android M on my spare Nexus 6 and my daily Nexus 9 tablet for a few weeks, and it's been a positive experience thus far. That said, some apps don't work with Android M, and I'm stuck waiting for developers to update their apps. Sling TV, which I use daily on my Nexus 9 no longer works, Credit Karma isn't supported on the Nexus 6, and a few games were listed as incompatible and I had to sideload them to get them back on the Nexus 6 or Nexus 9.
Beta updates have a tendency to break applications or make them incompatible, and users are unable to download them from the Google Play Store until the developer makes them compatible. Typically they work just fine if you manually sideload them and install them without the Google Play Store, but this isn't ideal for average users.
Unlike Apple, Google is relatively new to the entire beta testing idea. This year they've promised to udpate the Android M developer preview ahead of the release, which could make it better and add more features, making it worthwhile to update early. But for now, there's too many missing features, app instability, and apps that don't work to warrant it on your daily device.
Downgrading is a Hassle
If you do decide to try the Android M beta release, you'll have to completely erase your entire device and start over from a fresh install of Android. Users will need to backup apps and pictures, transfer all their data, re-download everything and set of the device the way they'd like. Then, if you decide you want to go back to Android 5 Lollipop, users will need to erase the device and do this all over again. It can be quite the hassle, time consuming, and frustrating for those new to Android, or aren't used to doing this often.
Android M Beta Problems
While we haven't encountered any major Android M problems, there's loads of complaints and issues over at the Google product forums. As we said above some features are missing, tons of apps are incompatible, and there's likely some bugs in the software, which is why it's a beta.
The Android M developer preview is a beta which means that it's not finished. There will be bugs, issues, and problems that Google and its testers need to sort out ahead of the public release. If you install it now, you'll likely run into a few of these. That said, if updates down the road make it more stable and add features like Android Pay and Google Now on Tap, we may change our minds on this. For now though, you're better off waiting for a later release of the developer preview, or for the official release in October or November.
It Might Not Be Worth It
If you're excited to try out the next version of Android ahead of everyone else, you're not alone. It has some neat new features, improved battery life and performance, a redesigned app tray, themes for the settings menu and much more. Right now though, it simply isn't worth it. Most of the changes are visual, with a few behind the scenes things, with all the big features and major changes coming with the final release.
Last year Android L was announced at Google IO, launched in October, and released on smartphones and tablets in November. We're expecting the same thing this year, possible a little sooner since it isn't a major redesign, but it's hard to tell. We only have 4-5 months to wait, or less if a better developer preview is released.
Unless more features get added to the Android M beta preview, it simply isn't worth all the hassle and potential problems and incompatibility just to try the latest software, and have a few visual changes. If you have a spare Nexus smartphone or more than one tablet though, by all means, enjoy Android M right now by installing it with the guide at the top of the page.

As an Amazon Associate I earn from qualifying purchases.