5 Reasons to Start Waiting for the iPhone 6
WWDC 2014 did not play host to a new iPhone release which means that consumers around the world are going to have to wait a little bit longer for the iPhone 6 to arrive. While the temptation to buy something else will be strong in the weeks ahead, there are several reasons why now is the perfect time to start waiting for the iPhone 6 release.
Last year at WWDC 2013, Apple announced the redesigned iOS 7 update for iPhone and iPad. On stage, it demoed a number of its features, announced an iOS 7 beta and revealed plans to release the update in the fall. In the months before and after the iOS 7 launch, we heard a great deal about the iPhone that would accompany the software.
In particular, KGI Securities analyst Ming-Chi Kuo was able to predict most of the iPhone 5s' features ahead of time including a release in the fall alongside iOS 7. And while nothing is confirmed, it's looking like we might have a repeat of last year's iOS and iPhone release, something that has prospective users excited.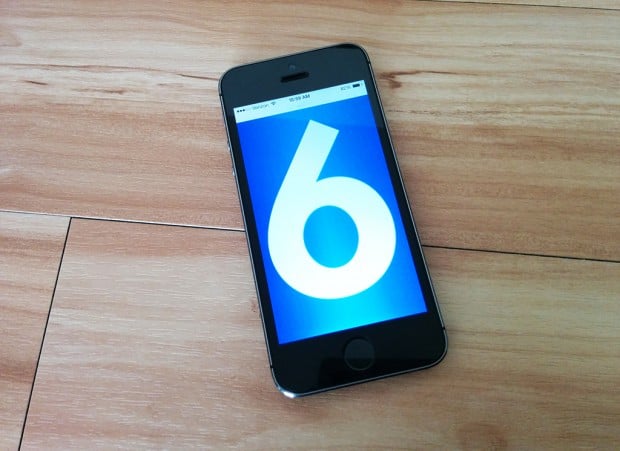 At WWDC 2014, Apple announced the iOS 8 update for iPhone and iPad. On stage, it demoed a number of its features, announced an iOS 8 beta and revealed plans to release the update in the fall. In the months before the iOS 8 launch we heard a great deal about the iPhone that would accompany the software and currently, all signs point to an iPhone 6 release in September alongside the new software.
iPhone 6 rumors have been rampant as of late and Kuo, the man who accurately predicted last year's iPhone, has thrown fuel onto the inferno. Kuo believes that the iPhone 6 will be a significant upgrade over the iPhone 5s and his predictions mirror iPhone 6 details that have emerged from other sources.
iPhone 6 Screen Size – 4.7- inch, 5.5-inch
iPhone 6 Release Dates – 4.7-inch in September, 5.5-inch in Holiday season.
iPhone 6 Design – Power button on right, narrower bezels, larger iPhone 6 as two-hands needed.
iPhone 6 Camera – No major Megapixel bump, but added image stability.
iPhone 6 Specs – A8, 1GB RAM, Touch ID, 6.5mm to 7mm thickness, NFC.
Needless to say, WWDC and the various other iPhone 6 rumors have consumers excited. So excited, that we're starting to get the usual questions about whether it's worth it to buy another smartphone or wait for the iPhone 6.
Unfortunately, we can't offer a definitive answer because every situation is going to be different. The iPhone 6 is also a rumored smartphone and rumored smartphones are always subject to change. What we can do though is offer some reasons why you might want to think about waiting for the iPhone 6.
Here are five reasons to start waiting for the iPhone 6.
You Can Wait
If you're trying to decide between waiting for the iPhone 6 and buying another smartphone right now, we don't envy you. It's not an easy decision to make. The market is loaded with big name devices including the Samsung Galaxy S5, HTC One M8, and iPhone 5s and it will soon be infused with the LG G3 and perhaps, Amazon's first smartphone.
iPhone 6 release date rumors continue to point to an arrival in September. It's not confirmed but literally every single credible iPhone 6 release rumor points to an arrival in the same month that produced both the iPhone 5 and iPhone 5s. If it's true, and most people think it is, then it means we have about three months and some change before Apple announces its yearly iPhone model. Key word "yearly." When you start thinking about it that way, three months seems pretty insignificant.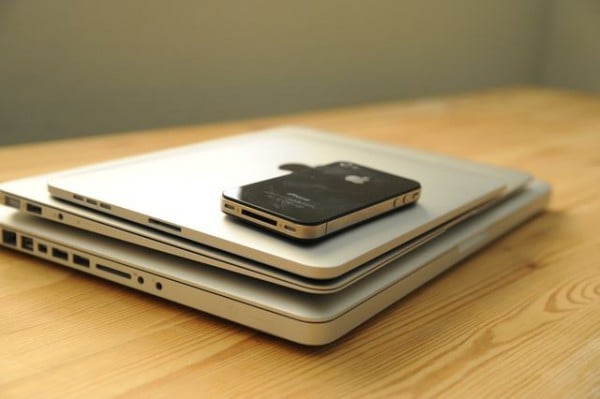 Here's what you get by waiting three months. You open the door to one, perhaps two new iPhone 6's. You will potentially see Samsung announce the Galaxy Note 4, a top iPhone contender. You'll be able to adsorb an absurd amount of information about other top notch iPhone challengers including the LG G3, Amazon Phone and others. And you'll likely be able to buy the iPhone 5s for cheap. There is a very good chance the iPhone 5s will either get a price cut at Apple, or at retailers, once the iPhone 6 arrives.
If you have a working smartphone and the patience for it, wait three months for the iPhone 6 to arrive. You probably won't regret it.
You Want/Need a Big Screen
As we've said, the iPhone 6 very much remains a rumored smartphone. So there is always a chance that rumors could be wrong. However, at this point given the volume of rumors, we feel confident that the iPhone 6 will be coming with a larger display than the iPhone 5s and we absolutely think that's worth a three or so month wait.
Unless every single iPhone 6 rumor is wrong, Apple will be releasing at least one new iPhone with a screen size in and around 4.7-inches. Rumors also point to another iPhone 6 that could be around 5.5-inches. Both models are rumored to have improved resolution which translates to sharper, crisper content on screen.
Here's the deal. If you've been at all interested in a larger screen iPhone, if the 4-inch iPhone 5s seems to small, wait the three months. What you'll most likely get is an iPhone display that is optimized for gaming, multitasking, watching content, doing work, you know, the key components of any smartphone.
One of the knocks on phones larger than 5-inches is that they're difficult to use with one hand. The iPhone 6 is rumored to have thin bezels and a thin design that should make it extremely pocketable. If you don't believe that's possible, take a look at what Motorola did with the Moto X.
The Moto X is a 4.7-inch smartphone but it's only a little bigger than the 4-inch iPhone 5s. Just about everything we've seen and heard points to Apple doing something similar in an effort to keep its customer base, a customer base that's accustomed to a smaller phone, happy.
So the iPhone 6 might deliver more screen real estate and keep the form factor at a manageable size. That's pretty good reason to think about waiting for Apple's next release.
You Want a Top Notch Design
iPhone 6 leaks have pointed to a design that's 7mm thin, comes with sapphire coating in the front for protection and is reminiscent of the iPod touch with rounded edges. In other words, the redesign that typically comes with Apple's numbered models. Of course, we can't be sure.
There are certainly some pieces out there but the whole puzzle is clearly missing. So, right now, it's tough to say if the jump from the iPhone 5s will be evolutionary like the jump from iPhone 4s to iPhone 5 or if it will be revolutionary like the jump from iPhone 3GS to iPhone 4. Either way, the design will likely be top notch.
Love or hate it, the iPhone has always had one of best designs on the market. Seriously, pick a year. The iPhone 4 was ahead of its time in 2010. The iPhone 5's design, which the iPhone 5s kept around, is still one of the best on the market nearly two years later. Lightweight, thin, as beautiful to look at as it is to hold. You can't say this about most smartphone designs.
We can't tell you what the iPhone 6 will look like exactly but Apple has an incredible track record when it comes to designing smartphones. And with a redesign all but certain, we think that it's worth taking a rain check to see what Apple has up its sleeve this time around. Chances are, it'll be a premium design that is both durable and attractive.
You Want a Top Notch Camera
Every year, Apple improves the iPhone camera. And every year, the iPhone camera is considered to have one of the best shooters on the market. We are expecting the same from the iPhone 6.
Ming Chi Kuo believes Apple will keep the iPhone 6 camera at 8MP and the aperture at f2.2. However, he also predicts an upgrade of optical image stabilization to help deliver better looking photos.
Sun Chang Xu of ESM-China believes Apple will keep the iPhone 6 camera at 8MP as well, but that the company plans to make the pixels larger, similar to the HTC One. Larger pixels can capture more light and produce better looking photos. Xu predicts Apple will use electronic image stabilization instead of optical. Electrical stabilization would allow for a thinner iPhone.
iOS 8's camera related upgrades made it clear that Apple is still focused on delivering one of the best camera experiences money can buy. So image stabilization or not, you have to assume that we'll see a camera that's better than the iPhone 5s' and perhaps, most of the high-end smartphones on the market.
You probably won't get a flashy megapixel count but what you will most likely get is one of the best smartphone cameras to date. And for many people, that's going to be worth the wait.
You Want a Device That Is Going to Last
When most people buy a smartphone, they buy it to last. In other words, they want a device that is going to survive the duration of a two year contract or perhaps live on longer than that. The iPhone 6 will almost certainly provide you with that.
The shelf life of Android smartphones is improving but they still lag behind Apple when it comes to software support. Google recommends 18 months of software support, that's less than two years, though companies like HTC and Samsung tend to keep devices updates for two years before kicking them to the curb.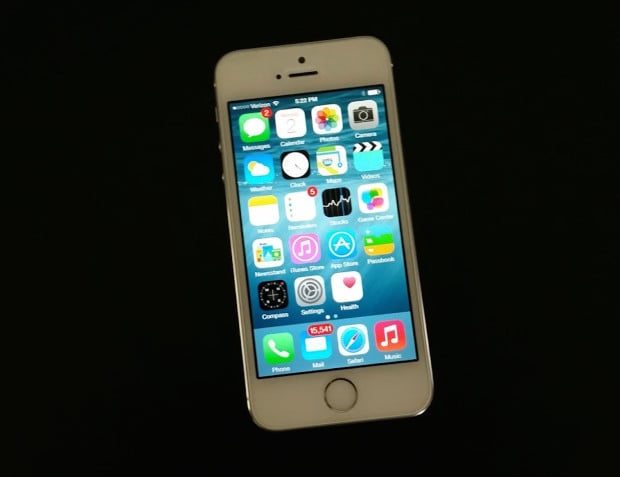 Apple's iPhones are typically updated for three years. That means that the iPhone 6, which will arrive with iOS 8 on board, will likely get iOS 9, iOS 10 and iOS 11. That's pretty much a given. This means that it will likely have a longer shelf life than the iPhone 5s and will likely live on for a year or two longer than the new Android phones it battles in the fall.
When you buy a smartphone, you want to walk away feeling confident. Apple's software support should instill a whole lot of confidence in prospective iPhone 6 buyers and that, and the guaranteed longevity, are just a few of the reasons to think about waiting for the iPhone 6.

This article may contain affiliate links. Click here for more details.