5 Reasons to Update on iOS 8.1 Release Day
The iOS 8.1 release date for iPhone and iPad is confirmed for October 20th and it's coming to deliver Apple Pay, Camera Roll, and a number of fixes for iOS 8.0.2 problems. With the iOS 8.1 release date at hand, we want to take a look at some reasons why iPhone and iPad owners might want to think about installing the iOS 8.1 update as soon as it comes out.
In late September, just a few weeks after iOS 8.0 came out of the beta program, Apple released iOS 8.1 beta. Apple did not attach a public iOS 8.1 release date associated with the beta, leaving consumers wondering when the update might come out. iPhone and iPad users put great importance on iOS 8.1 due to a number of iOS 8.0 issues and iOS 8.0.2 issues.
Fortunately, iPhone and iPad users struggling with iOS 8 problems now have their answer. At its media event yesterday, the company detailed a number of new products including the OS X Yosemite release and iOS 8.1 for iPhone and iPad. As expected, the company confirmed an iOS 8.1 release date for next week, which means that the company's iOS 8.1 beta will be extremely short lived.
iOS 8.1 isn't as big as iOS 8.0 but it's going to deliver a number of big time changes including Apple's new mobile commerce service, Apple Pay, and a host of unnamed bug fixes for iOS 8.0 problems.
There's reason to be excited about the iOS 8.1 release date and there are several reasons to consider installing on its first day of availability, which again, is October 20th. Here, we take a look at some reasons why you iPhone, iPad and iPod touch users might want to think about installing the update when Monday's iOS 8.1 release date arrives.
You're Running iOS 8.1 Beta
If you are running iOS 8.1 beta, we highly recommend moving up to the public release of the software, if only to get the upgrade out of the way.
Those of you lingering on an older version of the iOS 8 beta would be wise to move to the public release Monday because it should bring added stability to your iPhone, iPad or iPod touch. You're already on Apple's new iOS 8 update so there's no sense in sticking around the beta. Get the installation process over with and get off of beta software.
You're Dealing With iOS 8 Problems
In the weeks since the initial iOS 8 update, we've detailed the numerous iOS 8.0 and iOS 8.0.2 problems plaguing iPhone and iPad users all over the world. iOS 8 includes everything from landscape issues to debilitating Bluetooth problems inside the car. And while iOS 8.1 may not fix everything, there's a good chance that it will come with a host of bug fixes on board.
We still don't have the public change log for the iOS 8.1 update but we know, thanks to the betas, that the iOS 8.1 update should be full of bug fixes for iOS 8 problems.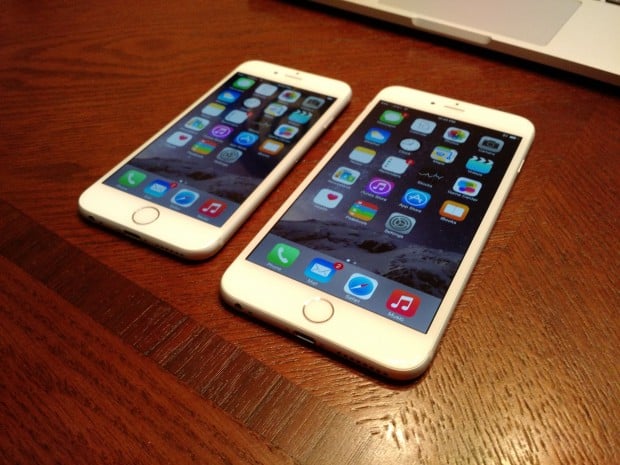 Of course, there's always a chance that the iOS 8 update will fix issues that it doesn't list in its change log as well so if you're experiencing problems with iOS 8.02 or below and can't find a temporary or permanent fix to your solution, it's probably worth giving iOS 8.1 a shot in an effort to try and solve what's hampering your iPhone, iPad or iPod touch.
If You Need a Performance Boost
We've also detailed the performance issues that are plaguing owners of older devices like the iPhone 5, iPhone 4s, and iPad 2. New software updates tend to cause problems on older devices and we're seeing users complain about a myriad of performance issues across all devices, not just Apple's aging former flagships.
In the buildup to the iOS 8.1 release date, we've detailed a number of ways to improve performance on the iPhone 4s, iPhone 5 and iPhone 6 but if those don't work, it might be worth upgrading to iOS 8.1.
Apple's iOS x.1 updates have a tendency to bring a boost in performance to older devices. And while it may not be listed on the change log, there's a chance that an install on day one will bring you some changes to the overall speed and fluidity of the software. iOS 7.1 worked miracles for iPhone and iPad users last year and while iOS 8.1 may not have the same impact, it should offer some improvements over iOS 8.0.2 and iOS 8.
If you're on an older device and you're experiencing significant slow down, you're going to want to consider installing the update on its first day of availability.
If You Want Apple Pay
If you own an iPhone 6, iPhone 6 Plus, iPhone 5, and iPhone 5s and you want to use the devices like a mobile wallet, you'll probably want to install iOS 8.1 immediately because the update is going to allow you to use Apple's new Apple Pay service.
Apple Pay is the company's new mobile commerce program and it will allow iPhone users to pay for goods and services with the iPhone. While the service for iPhone 5 and iPhone 5s is limited, iPhone 6 and iPhone 6 Plus users that use a compatible bank will be able to tie their phone to their account to pay for items when out shopping.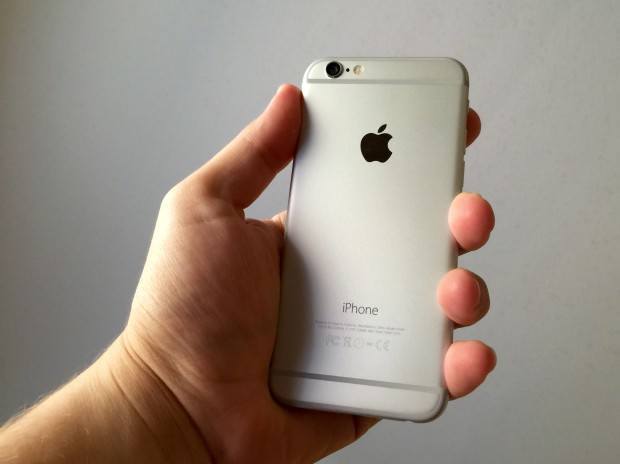 Apple announced that a ton of new retail chains will be launching support for Apple Pay, including Starbucks, Target, StubHub, Office Depot, Radio Shack, and a handful of clothing stores like Aeropostale, American Eagle, and Anthropologie. The company's Apple Pay landing page has added added 16 additional retailers to the list of stores that will support Apple Pay, as well as 12 additional apps that plan to accept Apple Pay starting on Monday or at some point afterward.
The feature has a ton of potential and iOS 8.1 will be the key to unlocking it.
If You Want Camera Roll Back
With iOS 8, Apple stripped iOS of the popular Camera Roll feature. Fortunately, Apple listened to customer feed back and has decided to bring the feature back inside iOS 8.1.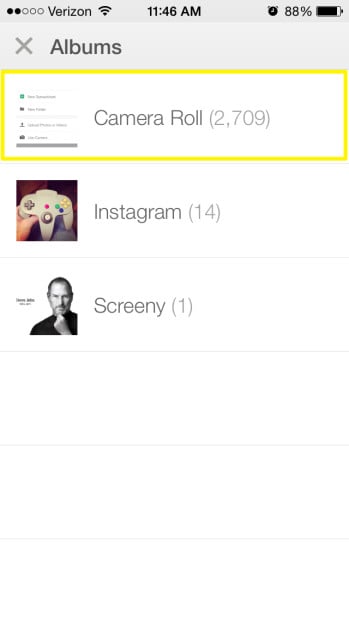 Camera Roll used to sit inside the camera app and provide an easy and effective way to access photos. With iOS 8, Apple delivered a new organizational system that did not feature the commonly used feature. This rightfully drew the ire of iPhone and iPad users from all over the world and the pressure pushed Apple to bring the feature back.
If you miss Camera Roll and you want it back, you'd be wise to install the iOS 8.1 update on Monday because it's going to return the feature to you. If you're like us, you used this feature a ton without even knowing it and Apple should be praised for listening to its customers in bringing back one of iOS' key components.

This article may contain affiliate links. Click here for more details.