5 Reasons to Wait for a 2015 Nexus Smartphone
As 2015 continues more rumors have started to surface about a new Nexus smartphone or two coming later this year, and they'll absolutely be worth waiting for. It's no secret Google has at least one new phone coming, and while the huge Nexus 6 is still one of the best Nexus phones to date, in 2015 we will have even better phones to choose from.
Last year, Google announced the all-new Nexus 6 in October running Android 5.0 Lollipop, and it eventually hit shelves in November and December. The Nexus 6 was a whale of a phone coming in at 6-inches, but was also one of the best Nexus phones Google has ever produced. Along with that however, was a huge price tag. That shouldn't be the case this year.
Read: Nexus 6 2015 Release: What We Know So Far
We considered the Nexus 6 one of the best phones of 2014, and here halfway through the year it's still arguably one of the better phones available today, even if the Galaxy S6 and a few other phones have more to offer. That said, in 2015 it looks like two Nexus smartphones will be announced and released with much more to offer potential buyers. Read on for why we think one (or both) will be worth waiting for.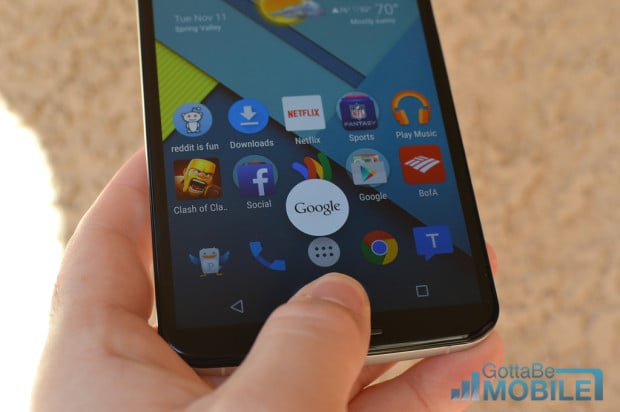 In 2013 the Nexus 5 was made by LG and was a rather impressive smartphone with a low price. However, in 2014 Google changed everything by offering a top-tier premium Nexus 6 made by Motorola, delivering a huge display and the latest technology. Along with that came a price that was nearly double that of the Nexus 4 and 5 years prior.
Users have been asking for a better Nexus, and once it was made they didn't like the price tag. This year rumors are suggesting that Google will look to alleviate that problem by offering two Nexus smartphones. A new Nexus 5 made by LG, and an all-new Nexus 6 with a slightly smaller 5.7-inch screen, made by Huawei. This will be the first Nexus made by a Chinese manufacturer. One could be priced much lower than the other, or they're just taking a two size approach similar to Apple and Samsung, we're not yet sure.
Previously Nexus phones have been made by HTC, Samsung, LG, and Motorola, and now it's time another manufacturer had a shot. In May the first set of solid reports about the Nexus for 2015 emerged, revealing that Google could potentially be planning to release two Nexus phones this year. Since then we've slowly received more and more details about both phones, but lately everything is about the Huawei Nexus 6, and details surrounding LG's possible Nexus phone have been scarce.
That all said, if the rumors are accurate, here's why we think the Nexus smartphones coming later this year will be worth waiting for.
Android M
Earlier this year Google announced the next major version of Android to replace 5.1 Lollipop, and it's currently being called Android M. We're betting on Android 5.2 Milkshake or Marshmallow, but we'll have to wait and see.
With Android M Google has made tons of changes to Lollipop, refined the experience rather than change it, all while delivering tons of new features and battery saving technology. More information about Android M can be found below.
Read: Nexus 6 Android M Beta Hands-on
Google Wallet will be replaced with something called Android Pay, which will be a great mobile payment service similar to Apple Pay. Android M will also have native fingerprint support so devices like the Galaxy S6 (and new Nexus phones) can pay securely with a fingerprint, unlock devices in a more secure manor, and even sign into apps all with the tap of a fingerprint. Add in a new "Doze" battery saving feature, tweaks to the UI, better permission controls, and last but not least a brand new feature called Google Now on Tap. This looks to be the best part of Android M, and below is a hands-on sample.
All recent devices will eventually get an update to Android 5.2 (or Android 6.0 M) but Google's Nexus 6, along with the rumored two new Nexus smartphones, will get it first. Most likely months ahead of the competition. If you'd like to enjoy the latest and greatest, and everything mentioned above, a Nexus smartphone in 2015 is worth waiting for.
Google's already promised Android M will be released in Q3, not Q4. That means by the end of September Android M will be rolling out to smartphones, and a new Nexus phone or two will arrive with it, or shortly thereafter.
Fingerprint Support
Yes the Galaxy S5 and Note 4 has fingerprint sensors in the home button, but they don't work all that well. The Galaxy S6 fingerprint scanner does a much better job, but it's still limited to the few app and controls Samsung's integrated into Android 5.0 Lollipop.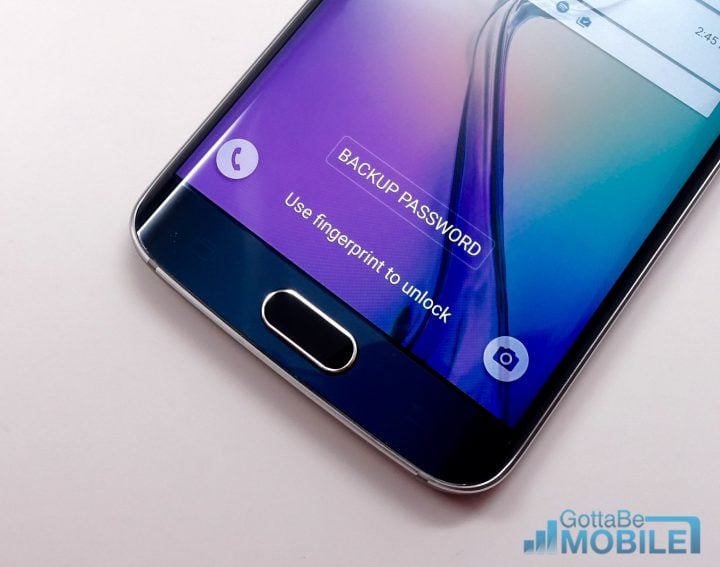 As we mentioned above, Android M will have native fingerprint support built right in. This means that signing into apps, Gmail, unlocking the phone or even buying goods with Android Pay will all be simple, fast, and seamless. That alone is one big reason to wait for whatever Nexus smartphones are released later this year.
With native support developers for other apps will also be able to tap into this technology, making it far more useful than the few situations where its favorable on current Samsung smartphones.
Huawei Nexus 6
Rumor has it Huawei, the Chinese manufacturer known for high-end phones for a great low price, will make a big Nexus phone to replace the Nexus 6. It's rumored to have a high end aluminum or metal design, and a big 5.7-inch display. The Nexus 6 was great, but it's too big for most, and costs nearly $700.
If recent rumors are accurate about Google's plans for the Nexus line in 2015, the Huawei Nexus 6 will be the phone to buy this fall. Huawei's Nexus smartphone is reportedly codenamed "angler", and the LG Nexus we'll mention below is codenamed "bullhead". Google uses fish names for device codenames. The Nexus 6 last year is called Shamu internally.
So what can we expect from the 2015 Nexus 6 made by Huawei? We're not sure, but here's what rumors are telling us.
Nexus 6 2015 Specs (Rumored)
5.7-inch 2560 x 1440 Quad-HD Display
8-core Snapdragon 820 processor with 3 or 4GB of RAM
32 & 64GB storage configurations
Android M (5.2 or Android 6.0)
16 Megapixel rear and unknown front camera setup
3,500 mAh battery
Aluminum design
Fingerprint scanner
USB Type-C connectivity
more
Android M will also adopt a brand new standard that will replace our current outdated and slow micro-USB cords for charging and syncing our devices. USB Type-C is faster, universal and reversible (can plug in either way) and will support multiple connectors for HDTV output, accessories, and other gadgets. It's faster, stronger, and just all around better. Google talked a lot about this at Google I/O, and that likely is a huge hint that both new Nexus phones, and most phones later this year and in 2016, will all come with Type-C connectors instead of micro-USB.
If the Huawei Nexus 6 does get released in the United States, and not just China, it will completely replace the current Motorola Nexus 6 by having more to offer, the latest version of Android, and a more pocketable form factor. All of that along with a 3,500 mAh battery makes the Huawei Nexus 6 the next phone on my list or purchases. Well, that and the Galaxy Note 5.
LG Nexus 5 2015
However, if the rumored Huawei Nexus 6 isn't your cup of tea due to the huge 5.7-inch screen size and what could be a high $499 price tag, we're also hearing a second LG Nexus 5 for 2015 is in the works as well. This is codenamed "bullhead" internally by Google according to a few reports, and will be a more traditional smartphone to take over the Nexus 5 or compete with the Galaxy S6 and iPhone 6s.
LG Nexus 5 2015 Specs (Rumored)
5.2-inch Quad-HD or 1080p HD Display
6-core Snapdragon 808 processor (like the LG G4)
3GB of RAM
32 & 64GB storage options
Android M
16 megapixel camera
2,700 mAh battery (only downside)
Fingerprint scanner
USB Type-C
more
So far we've only heard the new LG Nexus 5 will have a 5.2-inch screen and a 6-core processor, and the rest is based on rumors or just makes sense based on current devices, like the LG G4. The Nexus 5 loosely resembled the LG G3, and the same could hold true with the new Nexus 5 in 2015.
That said, a recent report from AndroidPit claims they spoke with someone close to LG, one which explained the new Nexus 5 by LG will be a brand new device, completely different from the LG G4. A phone that is based off of a prototype smartphone in the LG labs. We could see a curved screen again, or simply just a different design than that of the G4 and its signature buttons around back.
Release Date & Price
Either way it is still way too early to tell, as Nexus rumors usually heat up towards the end of summer and closer to the November release date in which they've arrived the last two years. At the same time, Android M is coming in September, and it's highly likely at least one of these new phones will be released along with it. Both Android 4.4 KitKat and Android 5.0 Lollipop arrived with new hardware involved.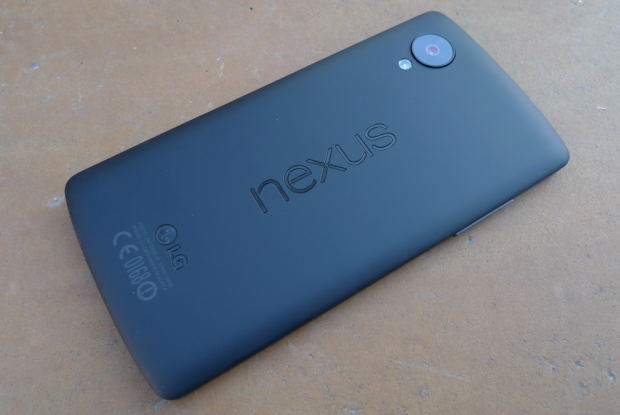 That means we could see a new Nexus smartphone much sooner than many original thought, potentially in September. However, today's rumors claim the Huawei Nexus 6 won't arrive until Q4. There is a chance the Nexus 5 will debut with Android M in September, and be followed by the Huawei Nexus 6 later this fall closer to the holiday season.
In closing, Google learned from its mistake by offering a $649 and $699 Nexus 6 as of late, and by going back to the same budget-friendly manufacture who made the last two successful devices, LG, as well as a cheap Chinese OEM, we can expect both Nexus smartphones in 2015 to be offered at a much lower price than last years Nexus 6. Add all of that together, and we'd highly recommend waiting for more reports and rumors, or a release before jumping on the Galaxy Note 5, a new Motorola phone in 2015, and more.
Even if these rumors aren't 100% accurate, Google surely has something great in the works to debut with Android M, and whatever Nexus phone is released this year should be on all buyers radar.