11 Reasons to Wait for the iPhone 12 & 5 Reasons Not To
Wait for Better Displays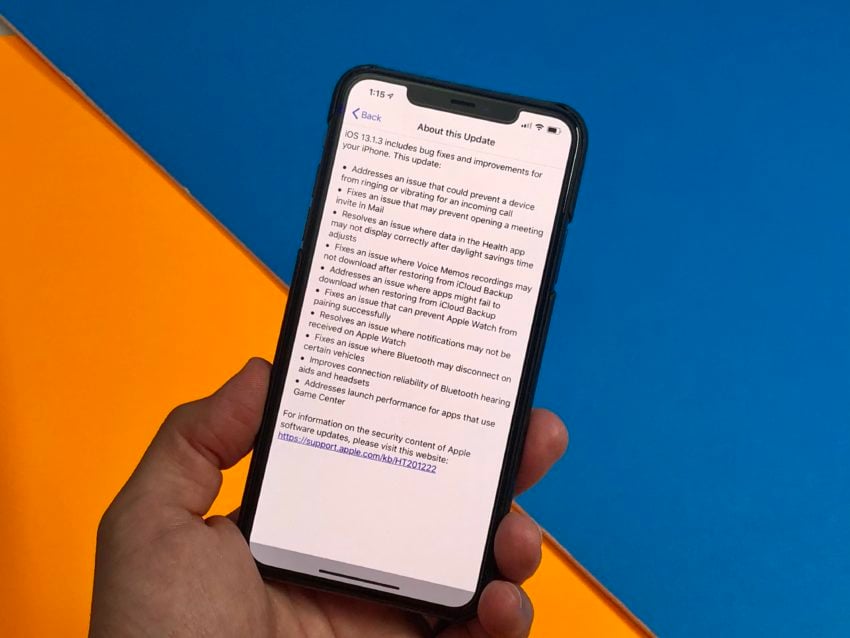 Earlier this year it looked like the 2020 iPhones might come with faster 120Hz 'ProMotion' displays. That feature is apparently on hold.
Initially, the information came from Ice Universe who is well-known for leaking accurate information about Android phones ahead of launch.
He claimed Apple was considering a switchable 60Hz/120Hz refresh rate screen on the iPhone in 2020" and that it was in discussions with Samsung and LG.
In a tweet from late June, Ice Universe said the iPhone 12 Pro and iPhone 12 Pro Max have the "maximum 120Hz refresh rate."
His report was been backed up by hit-or-miss publication Digitimes and leaker Max Weinbach. Weinbach also said the iPhone 12 Pro models would be able to switch between 60Hz and 120Hz in an effort to the devices battery life. Right now, iPhones have a maximum refresh rate of 60Hz.
The faster refresh rate would lead to a smoother experience (more fluid scrolling, better responsiveness, faster motion) on the display.
At one point analyst Ross Young also believed the iPhone 12 would come with an 120Hz display, but has since backtracked a bit.
In a new tweet, Young says Apple is either going to delay the iPhone 12 Pro launch in order to get 120Hz on board or cancel the feature. At this stage, Young still believes Apple will go with 60Hz to avoid delaying the launch.
Leaker Jon Prosser, who at one point believed the iPhone 12 would come with 120Hz, now claims the feature didn't make it into the final design.
Ming-Chi Kuo also states that 120Hz won't make it onto the iPhone 12 series due to battery life considerations. That is essentially the nail in the coffin.
Despite this, we expect the iPhone 12 to have some upgrades.
The iPhone 11 Pro and iPhone 11 Pro Max both come with beautiful OLED displays while the cheaper, more colorful iPhone 11 comes with an LCD display. This will likely change in 2020.
According to The Wall Street Journal, Apple is planning to ditch the LCD display in 2020 and use OLED panels across the board.
This isn't the first time we've heard this rumor so it's trending in the right direction. A more recent report from Digitimes backs this up. So does a report from Kuo. So does a report from Nikkei.
Samsung and LG will reportedly supply Apple with the OLED panels for the iPhone 12. This assertion has been backed up by a massive leak from display analyst Ross Young.
Young has outlined what he expects from the 2020 iPhone lineup on his site Display Supply Chain Consultants (DSCC).
He claims all four iPhone 12 models will utilize flexible OLEDs from Samsung, BOE, and LG Display. He also expects some new features like 10-bit color.
According to a Nikkei report, LG will supply Apple with 20 million OLED panels for the 6.1-inch iPhone 12.
The iPhone 11's LCD display is good enough for many people, but the OLED display is the clear winner between the two.
If this sounds good to you, you might want to hold off and wait.

This article may contain affiliate links. Click here for more details.