5 Reasons to Wait for the HTC One M9
As more and more HTC One M9 rumors start to surface ahead of the March 1st launch date, consumers are starting to weigh their options and are likely debating if it's worth waiting for what's next from HTC. With the HTC One M9 launch date set for March 1st, here we want to take a look at five reasons the new smartphone is worth waiting for.
With the one year mark since the popular HTC One M8 was released, we're also inching closer to the release of the next major flagship smartphone from the company. As they release one major phone per year. The smartphone is currently being reported as the HTC Hima, a codename to keep it a secret, but we know plenty about it already.
Read: HTC One M9 Rumors: 5 Things You Need to Know
Most likely the next smartphone will be called the HTC One M9, or the HTC Two, and below we'll go over all the details we know so far, what the rumor mills are telling us, and explain five reasons why we think the HTC One M9 (Hima) is worth waiting for.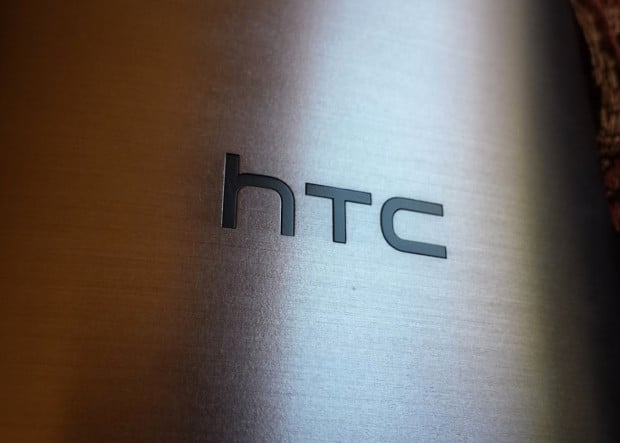 Recently the new HTC One M9 rumors have started to emerge at a growing rate, especially now that the company themselves have confirmed a March 1st unveiling of the new flagship smartphone. Earlier this week the first set of photos leaked, and with the full package starting to take form, here's why you should wait for it, and buy the HTC One M9 once it's available from your carrier.
Display
The original HTC One had a decent 4.7-inch display and last year the new HTC One M8 was increased to 5.0-inches and offered a full 1080p HD display. However, this year they're reportedly increasing that to a 5.5-inch 2560 x 1440 Quad-HD display. A screen that will battle the LG G4, Galaxy S6, and the iPhone 6 Plus.
HTC has always offered some of the best, most crisp, and amazingly stunning displays, and that will likely hold true with the new One M9 when it arrives. They have great colors, and put in extra effort to have great viewing angles, crisp text, and an easy to view display even while outdoors.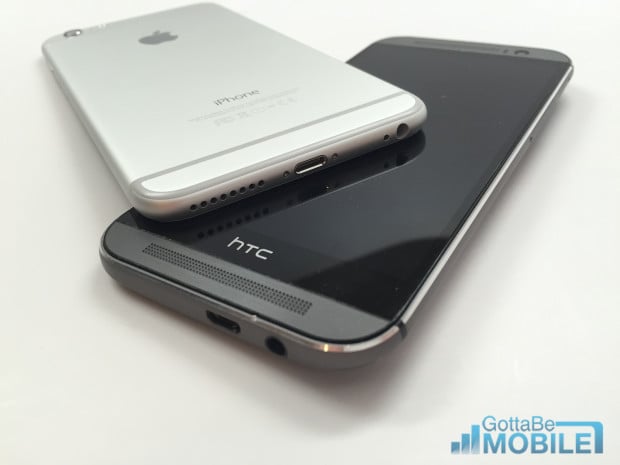 Of course the biggest thing here will be the increase to 5.5-inches, which they'll need to trim down on some of the bezels to keep the device pocketable, while also managing to increase the resolution to an eye-popping 2k resolution. The new HTC One M9 will have the best screen of any HTC device to date, and this is one of many reasons buyers should wait for March 1st to see what it's all about, before buying an old One M8 or something from the competition.
Camera
Next up is the camera. The new HTC One M9 will focus heavily on photography, and that's on both the front and the back. Last year the HTC One M8 had two cameras around back, but they weren't that great. Sure the Duo camera had neat focus effects, but the primary 4 Ultrapixel camera wasn't up to par with the 8 MP iPhone 6, or the 16 megapixel Galaxy S5 or Note 4 alternatives.
This year though, HTC has reportedly introduced a new 20 megapixel rear camera with a dual-LED flash, and moved that pretty decent 4 Ultrapixel camera to the front for selfies. Meaning it will take excellent photos from both the front and the back. Above was a link to the first photos of the HTC One M9, and we can clearly see a large square camera in the image.
Read: HTC One M8 Review
Our review of the new One M8 gave it a raving report, aside from one fatal flaw, which of course was the camera. Everything else was top-notch, and the only downside to the phone will be fixed in 2015 with the new HTC One M9. Making it an instant buy for millions.
Android 5.0 Lollipop
In October Google announced and then released a completely overhauled version of Android, called Android 5.0 Lollipop. The company introduced some neat new features, tons of animations, and a new design language called material design. Offering a smooth, seamless, and buttery smooth experience for smartphones and tablets. There are neat little animations, effects, visual responses and overlays throughout the entire UI.
Read: Android 5.0 vs Android 4.4 KitKat: What's New in Lollipop
With the HTC One M9 owners will be getting the latest Android 5.0 Lollipop update and a newly revised HTC Sense 7 UI. HTC Sense is a skin with tweaks made by HTC, but you'll still enjoy all that's new in Android 5.0 Lollipop. We're hearing it will arrive with Android 5.0.2 Lollipop, but will have to wait and see.
A few HTC One M8 (international and Google Play Edition) smartphones are already running Android 5.0 Lollipop, but the new Sense UI 7 will debut with the HTC One M9. Offering the latest from both Google and Android, which is certainly worth waiting for.
Specs
According to HTCSource, the HTC One M9 details are finally starting to come into focus, and we should know nearly everything well ahead of the March 1st announcement in Spain for Mobile World Congress.
Their sources shared similar comments to what we've been hearing from other rumors, explaining just how good this phone will be. Those being the same Gold, Silver, and Dark Grey color options, a very similar design with the all aluminum frame and front facing speakers, but had a few new details we've yet to hear. Specs aren't everything, but from the multiple leaks this is what we're expecting to be announced on March 1st in Spain by HTC.
HTC One M9 Specs (Rumored)
5.5-inch 2560 x 1440 Quad-HD screen
2.3 GHz 8-core Snapdragon 810 processor (64-bit)
3GB of RAM
32GB of internal storage and a micro-SD slot for expansion
20 MP rear facing camera and 4 Ultrapixel front shooter
Android 5.0.1 Lollipop and HTC Sense UI 7.0
Dual HTC Boomsound Speakers with Dolby 5.1 Audio Technology
2,880 or 3,000 mAh battery
more
When you compare that list above to the HTC One M8 from last year you'll notice a bigger display with a higher resolution, double the processing power with more RAM to play games, multi-task, and be future-proof. There's more storage and a micro-SD slot, and of course that camera. The camera and screen are the two biggest upgrades, both being the biggest complaints from many regarding last years release.
Battery Life
As you saw above, we're hearing the new HTC One M9 will have a bigger battery than last year. Up from the 2,600 mAh battery to nearly 2,900, or some reports are suggesting a massive 3,000 mAh battery. As a comparison, the LG G3 is 3,000 mAh and the new Nexus 6 is 3,220 mAh. Meaning HTC has more than enough room for a large battery, and will likely deliver on these rumors.
HTC has always focused on perfecting the UI and optimizing Android to get better battery life without packing huge batteries inside their phones, but with rumors of a bigger battery and a slightly thicker HTC One M9, we're likely looking at the biggest battery on an HTC One M9 to date. Users can also expect many of the Turbo Charger or quick charge features to be included with the Snapdragon processor, just like the Galaxy Note 4 promising 8 hours of battery with just 15-20 minutes on the charger.
Final Thoughts
All said and done the HTC One M9 is stacking up to once again be one of the best smartphones released this calendar year, and it will have a lot to offer. Delivering improvements across the board, the latest version of Android, a better camera, and overall a better experience.
Our only concern is between the dual front facing speakers, the bigger display, and the large black navigation keys the HTC One M9 could be one of the longest smartphones released as of late. Possibly bigger than the Nexus 9 and its 5.96-inch display.We'll reserve judgement until more photos surface or HTC announces it on stage, so stay tuned for more details.