5 Reasons to Wait for the LG G4
As 2015 continues more rumors have started to surface about the new LG G4, and it will be a smartphone worth waiting for. Last year the impressive LG G3 was arguably one of the best Android smartphones released, and had some of the best specs available. However, the LG G3 is a smartphone that is now a year old, and about to be replaced.
Last year, LG announced the all-new LG G3 at the end of May, but it took a little over a month to finally arrive for US buyers starting in July. The phone was very popular for having a stunning 5.5-inch display with extremely sleek bezels, an improved camera, and it ran Android 4.4 KitKat out of the box. That said, something better is coming soon.
Read: LG G4 Rumors & Specs Emerge
The LG G3 was considered one of the best phones of 2014, and we gave it a raving report in our full LG G3 Review. It's sleek, powerful, and has a very capable camera. And while others like the Samsung Galaxy S5 and HTC One M8 were both great phones, they were very similar to the models before them, while LG has continued to mix things up like an OIS camera, buttons on the back, and more. Read on for a few reasons we think the LG G4 is worth waiting for.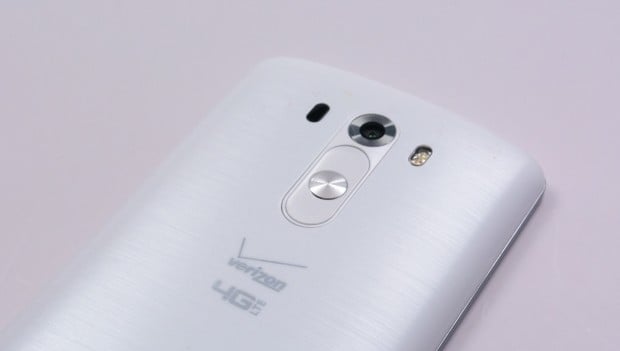 With a new year here an entire line of premium flagship Android smartphones are coming soon. This means buyers are likely weighing all of their options as contracts are about to expire, upgrades are becoming available, and all major manufacturers are working on high end smartphones with new features for 2015.
LG's G3 offered a first in the US 2560 x 1440 Quad-HD (2K) display in a slim 5.5-inch screen with nearly no bezels, the buttons on back similar to the G2 the year prior, and was a much improved device. Those who like what it had to offer or want something more, may be interested in what's coming next from LG, and that is the LG G4 or the G Flex 2.
Read: LG G3 vs LG G Flex 2: What to Expect
Lately we've been hearing more and more rumors about the upcoming Samsung Galaxy S6 and the new HTC One M9, two phones which will be extremely impressive in 2015 and offer the LG G4 some stiff competition. And while it sounds like both will arrive before the LG G4, it may be worth it to wait a few weeks after the two devices above are announced to see what LG has in store with the G4.
Display
Over the past three years each new LG smartphone release has arrived with a bigger display. From the Optimus G, LG G2 and now the new LG G3. However, this year rumors have been back and forth regarding the display. The LG G3 last year had a 5.5-inch 2K display, the first of its kind in the US, and we're hearing we could have another first this year with the LG G4.
Based on what we're hearing about some of the competition, LG should have a decent edge over what they'll be offering. The latest news claims LG will once again set the bar for screen technology in 2015, and the LG G4 will have a new 5.5-inch bezel-free 2880 x 1620 3k resolution display. The bezels will be extremely small again, with the buttons being on the back, and then everything inside will be much improved too.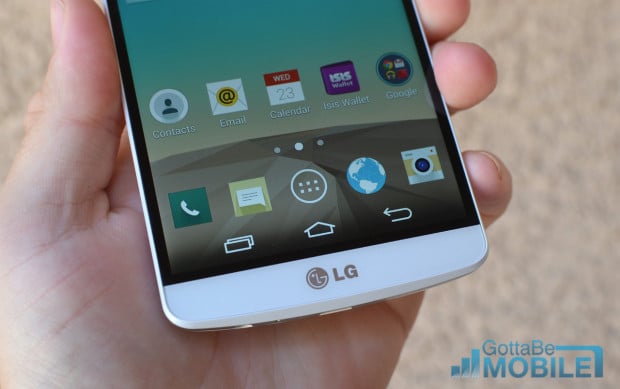 There has however been a few small reports of the screen size being lowered the 5.3-inches, which doesn't make a lot of sense, but this could be to ensure the higher resolution display in the same size package as before. As they don't want to make the phone any bigger than previous releases. Nothing has been 100% confirmed yet, and most likely it will be 5.5-inches, but we'll have t0 wait and see. That said, a 3K display could be quite impressive and something worth waiting for.
Design
Unlike the HTC One M9 or upcoming Galaxy S6, the LG G4 hasn't leaked yet. No images or details regarding the design have surfaced, so we don't have much to go on. That said, LG has continued to set the bar with new and unique ideas. Last year we got the buttons on the back allowing for nearly no bezels around the device. This let a large 5.5-inch smartphone be the same size as many smaller screened devices. They added  a brushed aluminum design to the plastic housing of the phone, giving it a more premium look, and added a auto-focus laser around back for the camera.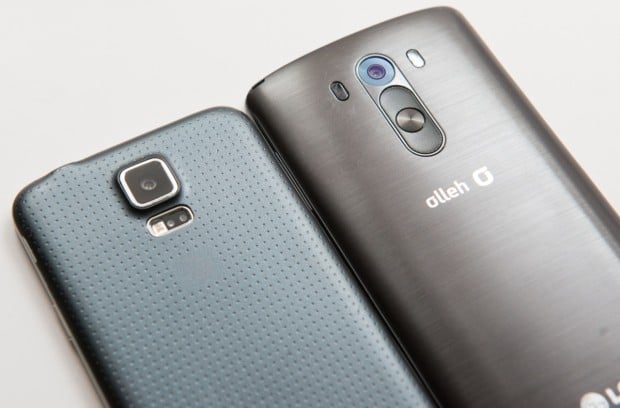 This year we don't quite know what to expect from LG. Given what we saw from the LG G Flex 2 we're not expecting them to abandon the plastic design, like Samsung and go with metal, so most likely the LG G4 will be a lightweight and durable plastic device with a huge display. At the same time, a few rumors suggest it will feature a stylus, taking on the Galaxy S6 and Note series at the same time.
However, there has been talk of an even better camera around back, and possibly redesigned rear buttons for improved usage. The LG G3 buttons are extremely easy to use and sit right where your finger is while on a call, making them very accessible, so we're not expecting LG to change things up too much from last year. As March arrives and the competition unveils their devices, expect leaks to start emerging of the G4 to built hype and anticipation.
Specs
We've heard a few small reports and seen some leaked benchmarks for the LG G4, but nothing solid has arrived. That said, it's safe to say it will be similar to the stunning new LG G Flex 2 announced at CES, and hopefully arrive in time to take on the Galaxy S6 and HTC One M9. We don't have all the answers yet, but here are some early specs based on lose rumors.
LG G4 Specs (Rumored)
5.5-inch 3K 2880 x 1620 resolution
8-core Snapdragon 810 processor with 3GB of RAM (possibly 4GB)
32/64GB storage and micro-SD support
16 Megapixel OIS+ Camera
Built-in stylus
Android 5.0.1 Lollipop
3,000 mAh battery (or bigger)
more
Again these are only rumored specs but a few details to take away from it are the impressive 8-core processor with 3 or 4GB of RAM, a better 16 megapixel camera over the 13 megapixel shooter last year, and the built-in stylus.
Camera & Stylus
The LG G3 had one of the better cameras last year. They debuted a new 13 megapixel camera with optical image stabilization +, and a laser auto focus for improved photography. We're hearing the LG G4 will be even better on the camera front.
Reports also suggest the G4 could have a built-in stylus. An LG G3 Stylus was released last year outside of the US, which could be confusing rumors for 2015, but we'll have to wait and see. If the G4 launches with a stylus it will compete with the Galaxy S6 and Note 4 (or Note 5) at the same time, a bold move. It could give the device an edge over the Galaxy S6 for potential buyers though.
Release Date
As it stands right now we have no new details regarding a release date for the LG G4. That said, the G3 arrived a few months earlier than the G2 in 2013, and we could be looking at a faster release here in 2015 with the new G4 as well. A move which would be helpful considering it appears that we'll be seeing the HTC One M9 and the Galaxy S6 both on March 1st announced from each respective manufacturer. Two of LG's biggest competitors in the mobile space.
A few new reports have shown LG trademarked the name LG G4, and the same goes for the names LG G5, G6 and more all the way up to the LG G9 in coming years. They've also trademarked the name LG G4 Stylus. Add in WiFi certification filings, a step manufacturers need to complete before releasing a product, and it sounds like LG is on track for a release soon.
According to multiple unconfirmed reports and new rumors the LG G4 will be coming in early 2015, possibly earlier than the May unveiling of the LG G3. The device took a few months to hit the US last year, and we're expecting an accelerated release date here in 2015. One LG exec earlier this month confirmed it won't be announced the first week of March at Mobile World Congress like the Galaxy S6 or HTC One M9, as the company works hard to perfect the device before making an announcement.
Most likely we can look forward to an April announcement with a May release date. That's just a guess at this point, and anything is possible. That said, it's worth waiting a few weeks after all the March 1st announcements to see if more rumors paint a better picture of the LG G4.

As an Amazon Associate I earn from qualifying purchases.