5 Reasons to Wait for the Nexus 9
The Google Nexus 7 is still arguably one of the best Android tablets available to date, but it won't be forever. In fact, more and more reports and rumors have surfaced these past few months suggesting a successor is coming soon, and that will reportedly be the new Nexus 9.
While most of the final details still remain somewhat of a mystery, we've received enough leaked evidence, details, and photos, to have a good idea of what to expect. It's those details we'll share below in an attempt to let prospective buyers know what's coming soon, and why the Nexus 9 is worth waiting for.
Read: Nexus 9 Release Date: What You Need to Know
Last year Google announced the Nexus 7 tablet shortly after its annual Google I/O event, and many expected the same thing year back in June. However, they debuted the all-new Android 4.5 or 5.0 "L release" instead, and we're now expecting the next Nexus tablet to debut sometime this month. Here's what it should have to offer once it arrives.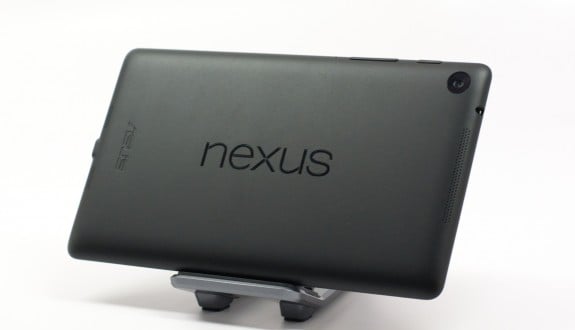 Of course every situation is going to be different, but there are some reasons why many consumers will want to think about waiting for the Nexus 5, rather than buying a Nexus 7 or some of the other tablets currently available today. Here, we take a look at five reasons why waiting for the Nexus 9 is going to be a smart idea, for most.
Everyone has different needs, wants, usage scenarios and budgets, so it's hard to truly explain why you should wait for the Nexus 9. That being said, the Nexus 7 is over a year old and a much improved Android (and tablet) experience is coming soon from Google. Here's what we know so far.
Nexus 9 Release
Before we start talking about what to expect from the Nexus 9, many prospective tablet buyers are probably wondering when it will arrive, and are trying to decide if it's worth waiting for. So far all sources are pointing to a release sometime in the early days of November. Meaning it's less than a month away from hitting retail shelves and the Google Play Store. Surely you can wait that long, right?
The Nexus 9 release date is still largely a mystery, but multiple sources have it being announced this month, as well as next week even, and arriving shortly thereafter. Below is a tweet from a popular Android developer who's been accurate with leaked information in the past. His anonymous sources confirm the new HTC Nexus 9 tablet will be launched on October 16th, and officially released and available to buy at a later date.
Same source: Announcement rather than launch of the HTC Nexus 9 on 16th October. 8.9" (of course!)

— Paul O'Brien (@PaulOBrien) September 18, 2014
That said, another report from AndroidAuthority claims October 15th or 16th, as the date isn't final. Their tipster says both the new Nexus smartphone and tablet will debut with Android L on the 15/16th, as a general announcement, and the release will be on or slightly after November 1st.
If this information is correct the HTC Nexus 9 release date will be around November 1st. It's worth noting the Nexus 5 and Android 4.4 KitKat were announced on October 31st last year, and released two weeks later. We could be looking at a similar announcement and release schedule this year as well.
This means that those looking to buy a Nexus (or any tablet) right now should wait at least a few weeks to see what Google's been working on. Speaking of which, below is what we're hearing will be the Nexus 9.
Better Hardware
The Nexus 9 will have better hardware, and is expected to be one of the best and most powerful Android tablets to date. Of course any new device should be better than the one prior, but the Nexus 9 is stacking up to be a complete package from Google and HTC. Yes, reports all but confirm the Nexus 9 will be made by HTC, rather than ASUS like the last two Nexus 7 tablets.
The first rumors surfaced months ago but we've seen received an array of benchmark results, tips, and even leaked images that all backup most of that initial leak. If they end up accurate, this will be the Nexus 9.
Nexus 9 Specs (Rumored)
8.9-inch 2048 x 1440 Full 2k HD display (4:3 aspect ratio)
NVIDIA Tegra K1 Quad-core processor with 2GB of RAM (64-bit)
16/32GB storage configurations
Android 4.5 or 5.0 (L Release)
8 Megapixel OIS rear and 3 MP front camera
Zero-gap aluminum unibody design (now reportedly plastic)
HTC signature front facing speakers
more
The quad-core NVIDIA Tegra K1 is one of the most powerful mobile processors on the market, and add in a bigger Quad-HD display and improved cameras, and the Nexus 9 has some excellent hardware that's certainly worth waiting for.
Latest Software
Being a Nexus device you know the Nexus 9 will have the latest software, which is the brand new and completely revamped Android L release, rumored to be called Android 5.0 Lollipop. Or Licorice, or Layer Cake, or any other L-named dessert. The Nexus 9 will debut with the latest version of Android, and constantly be among the first devices to receive updates later in life.
This isn't as big of a deal for those with a Nexus 7 or other Nexus devices, as they get the same excellent treatment, but if you've been eying the Galaxy Tab S or a new LG G Pad 8.3 or 10.1, you may want to consider the Nexus 9. The hardware is excellent, the software will be the latest and greatest, and it'll receive support for years to come. Here's a look at Android L (an early beta preview) on the Nexus 5. We're expecting something slightly different on tablets.
Android L is bringing tons of colors, animations, effects, and other sleek design improvements to the Android experience. Material Design is the new interface guidelines, and we can expect Android L to be one of the smoothest operating systems to date, all while being pretty, interactive, and useful. Multi-user support, multi-window mode, and tons of other new features should debut with Android L.
Design Improvements
Those weighing options when it comes to getting a tablet like the Nexus 7, or any other tablet for that matter, will want to take notice of a few of the specs mentioned above. The Nexus 9 will have design improvements that most Android tablets don't offer, and will make it an excellent option for buyers.
For one, it's rumored to have front facing speakers similar to the HTC One M8, considering HTC is building the tablet. This is a major step in the right direction as no one wants muffled and terrible tablet audio aiming out the back and going the wrong direction. The camera is 8 megapixels and features optical image stabilization, which will help those shaky hands while holding a large tablet for photos. Who does that anyways? I don't.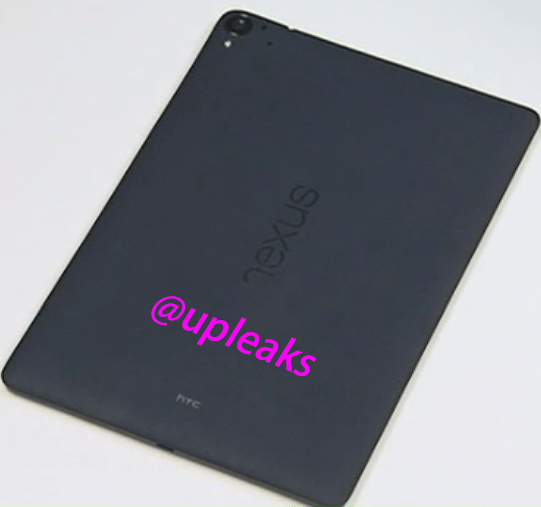 The screen will also be a 2k resolution display, offering some of the highest pixel density of any Android tablet, and the highest Nexus to date. Rumor has it the Nexus 9 will be not as long and a bit wider than most Android tablets, offering a more Apple-like 4:3 aspect ratio. This ensures better usage in both landscape AND portrait mode. I, for one, welcome the change. 16:9 is better for video, but that's about it.
I'm mainly excited about the bigger display that isn't too big, being 8.9-inches, the front facing speakers, and the possibility of an aluminum and soft matte plastic design.
Nexus 9 Price
Last but certainly not least is the price. We've yet to hear any firm reports or even a rumor regarding the Nexus 9 price. But then again, this is Google we're talking about. A company who'll take losses to ensure more Google Play Store visits, and who prices all their devices extremely wallet-friendly and to compete with the others.
The Nexus 7 rings up at $229 and $269 for the 16 and 32GB versions, and we're expecting something slightly higher for the new Nexus 9. One rumor claims $299 and $349 for the tablet, but with all the improvements we could be looking at $349 and $399 instead. Either way, we'll have to wait and see.
Final Thoughts
I've said just about everything that needed to be said above. The Nexus 9 will be bigger, better, faster, improved in all key areas, and offer the latest and greatest version of Android all for hopefully a decent price.
At this point we're expecting some sort of announcement to arrive in the next week or so, followed by a release in November. If this proves accurate, we have an exciting few weeks ahead, and Android tablet buyers will want to wait and see exactly what it has to offer.