5 Reasons Why You Should Wait For The HTC Two (M8)
With more and more HTC Two (M8) rumors surfacing almost every other week, average consumers are probably wondering what's next from HTC, and if it's worth the wait. With a relatively new iPhone available and a few impressive Samsung devices on the shelves, many potential customers are probably wondering if the new HTC phone is worth the wait.
In 2013 HTC shifted all of its attention from flooding the market with devices, and instead focused all efforts on one flagship smartphone, just as Apple and Samsung have done in the recent past. As a result we received the impressive HTC One smartphone that won many awards, and is potentially one of the best smartphones of the year. For 2014 the company looks to do the same, and that device codenamed the HTC M8 is reportedly going to be called the HTC Two.
Here we talk about its strengths, a release date, and why you should hold out and not buy a smartphone during the holiday deals, and instead wait for the new and upcoming HTC Two early next year.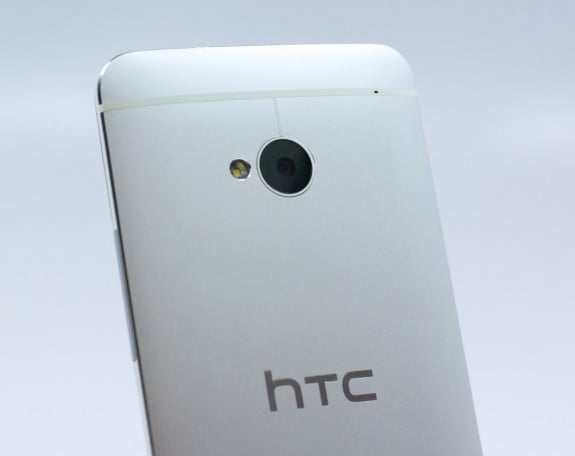 Obviously every users situation is different. From funds, carrier availability, to even being locked into a 2-year contract that most US carriers hold over our heads. However, if you're an average smartphone user that loves what HTC has to offer, here's why the new phone in the works is worth the wait.
Arrives In Under Three Months
One extremely important detail when looking for a new smartphone, especially one that's only rumors for now that doesn't even have a release date, is when we think it will actually arrive. And while the HTC Two is for the most part only a rumor for now, its been confirmed by many extremely reliable sources, sources which confirm all major US carriers will offer it early next year.
Most reports have suggested before the end of Q1 2014, which could be as late as March. However many other conflicting reports claim HTC is going to beat LG and Samsung to the market in 2014 and release this phone in early February. In fact, in a recent court appearance a UK judge talked specifically about the upcoming flagship device to replace the HTC One and mentioned a February release date, to which HTC had no objections.
Read: HTC Two Tipped to Arrive on All US Carriers
If all goes according to planned, and HTC has no supply issues creating this impressive all aluminum unibody designed smartphone, it should be announced early next year, around the first week of February, and reportedly will be available from partners by the end of February. This means we'll likely see a late February or early March release date in the USA. Starting with AT&T and then Verizon, followed by T-Mobile and Sprint.
Specs
So why is this phone important enough for us to wait and skip over some of the holiday specials and discounts readily available? The hardware, software, and the front facing speakers. HTC delivered one of the best smartphone experiences to date with the HTC One, and the new HTC Two will follow that same approach, only be improved in all key areas.
This device launching early next year should be a flagship device, even if the processor and a few specs are in devices that launched in late 2013 like the Galaxy Note 3. Don't be alarmed though, as it will still be the most powerful device available until later in 2014. Rumor has it the HTC Two will increase to 5.0-inches for a screen size, and come with a 2K resolution, if not, it'll still sport a beautiful 1920 x 1080p full HD panel. You'll enjoy a Snapdragon 800 quad-core processor with 2 or 3GB of RAM, 16 and 32GB of internal storage, and an improved 10 megapixel "Ultrapixel" camera, which is HTC's new camera technology.
Aside from new features in the software, the HTC One had two killer features that other Android devices don't offer. One being an all aluminum unibody design, which felt great in the hand and gave the impression of a premium device. Second, and my favorite, was the front facing speakers. No smartphone has sound output (without headphones) that can match the HTC One, and it sounded amazing. No more cupping the back of your phone to try and hear the audio on a YouTube clip with friends, these front facing speakers blasted, and sounded wonderful.
Read: HTC Two (M8) Rumors: What We Know So Far
The HTC Two looks to improve the speakers, come with a bigger display, and an all-new faster processor. Then, rumor has it HTC will add a fingerprint sensor on back to compete with the iPhone 5s. Only it will add security, and act as a shortcut enabler letting each finger open apps quickly. Quick shortcuts like never before. We'll have to wait and see how all the specs play out, as things are subject to change, but it's on pace to be a top-tier device for most of 2014.
Software
Assuming Google doesn't release another update to Android by February, which we doubt they will, HTC Two will launch with Android 4.4.2 KitKat, and usher in the brand new, redesigned HTC Sense UI 6.0 we've been waiting for. HTC Sense on the One was the first time Sense truly improved the Android experience, instead of just skinning how it looks and feels. Blinkfeed, Boomsound, Zoe and more were all features that made the device better, and HTC will be doing more of that in 2014. Samsung's S-Apps are a dime a dozen, and HTC looks to keep things simple, clean, yet powerful.
Surely some leaks showing off Android 4.4.2 and the new Sense will arrive soon enough, but for now there's not too many details available as to what we can expect. Just know that the HTC One received the best Sense UI experience to date, and I'm usually not a fan, and it'll only get better moving forward.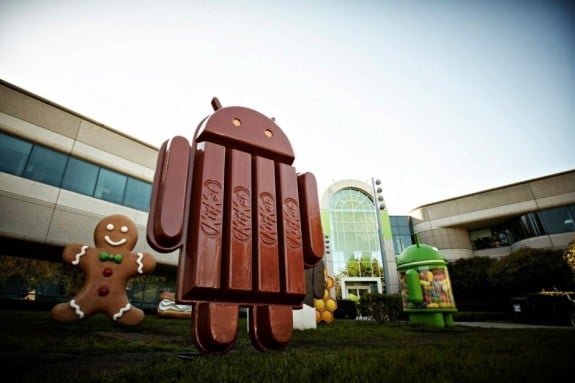 Support & Updates
HTC is starting to finally understand that updates to the latest software is hugely important to all consumers, not just Android enthusiasts like myself. Who wants a phone that gets one update, and never gets support again? I know I don't, and HTC's been under fire for that in the past. The new HTC One is already on Android 4.3 Jelly Bean, ahead of many Galaxy S3 and Galaxy S4 devices, and the developer edition already has Android 4.4 KitKat.
This new HTC approach has shown us the company is finally ready to push software and security updates out in a timely fashion, and try to compete with Samsung, Google, and Motorola on being first to new versions of Android. The HTC One, and the new HTC Two will continue to be the company's flagship smartphones, and thus, will receive full support and update attention moving forward.
Improved Hardware
HTC is upgrading the hardware when it comes to specs under the hood and a bigger HD display, as well as improving software, but it's the outside hardware we're also focusing on. Reports are suggesting a new unibody aluminum material and process. One which will be easier to manufacturer, lighter, yet more durable and very strong. Add in the fact that this will be round two, (or 4 if you count the Mini and Max) the HTC Two will be improved as HTC's worked out any kinks in the design and manufacturing process.
The HTC One Mini wrapped some plastic around the front housing to better protect the display, instead of all aluminum like the original One, and it's safe to say HTC will be focusing on improving the reliability of the new HTC Two. As a result you'll get a phone that's better, bigger, faster, up to date, and more durable. All around the HTC Two should be a flagship device in early 2014, and one that Samsung and others will have to try and match, or top.
Final Thoughts
Our only concern at this point is the fact that HTC keeps making poor choices when it comes to the battery inside its smartphones. The HTC One Max was the first HTC phone with a huge battery, and hopefully that same excellent decision rolls over to the HTC Two. With a bigger 5-inch screen over the 4.7-inches on the original, they'll have that extra space to outfit it with a larger battery.
Samsung's content with small updates yearly to the Galaxy S5 as it continues to be a top seller, and this leaves room for HTC to once again stun the market with an awesome device. Yes you could also argue waiting for the Galaxy S5 over the HTC Two, but if it comes out two months early many won't have the patience to wait around for Samsung to potentially release another plastic phone riddled with S-apps bloatware and gimmick features.
HTC showed the most promise in 2013, if you ask me, and I'm looking forward to what the company has to offer throughout 2014.

This article may contain affiliate links. Click here for more details.