5 Reasons You Need Apple Watch AppleCare+
When you buy the Apple Watch you can choose to add AppleCare+ and many users need to consider paying the relatively small fee that Apple charges for the Apple Watch warranty.
Even if you don't typically pay for an extended warranty on your Apple products there are important reasons to consider buying the AppleCare+ plan for the Apple Watch.
With AppleCare+ for the Apple Watch Sport or Apple Watch users add a two year hardware warranty, accidental damage protection and longer phone support.
By default the Apple Watch includes a one year hardware warranty and 90 days of phone support. Apple is generally good about answering hardware questions in store outside of the 90 day window, but if you want added peace of mind this is an option that you need to consider.
Read: 10 Last Minute Apple Watch Pre-Order Tips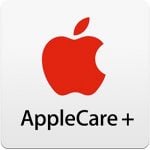 With AppleCare+ for the Apple Watch purchases users gain an extra year of hardware support, two full years of phone support and two accidental damage claims. The accidental damage claims require a fee to get a replacement, but hardware defects are covered without any additional fee. The Apple Watch Edition already includes two years of phone support and hardware support, so this adds a third year and the accidental damage claims.
The official Apple Watch AppleCare+ prices are at $49 for the Apple Watch Sport, $69 for Apple Watch and $1,500 for the Apple Watch Edition. We don't know the Apple Watch AppleCare+ deductible price yet.
It's a Watch, On Your Wrist
Unlike your iPhone that sits inside a case and inside your pocket most of the time, this is a watch that will sit on your wrist. If you are anything like the average user, you will bump the Apple Watch against doors, cabinets, corners and find a way to hit it on some other hard object at least once a month.
The Apple Watch and Apple Watch Edition use a Sapphire screen which should be pretty safe, but the Apple Watch Sport uses Ion X strengthened glass, and there is still a chance that you will hit the screen hard enough to scratch or break it.
Even with stronger gold, aluminum and stainless steel the constant exposure of sitting on your wrist comes with risks that most Apple gadgets don't experience.
Apple Watch Repairs
If you do manage to break the Apple Watch without a warranty you will need to pay for repairs and it may be hard to find an option for third-party repairs.
We typically see a delay between the release and the availability of parts for the iPhone or iPad. It is very likely that the Apple Watch parts will be harder to find and it will also be tough to find places offering third party repairs.
In the next year this could change, but for the first three to six months, you can expect a tough time.
Water Damage & Broken Screens
The Apple Watch is water resistant, so you can wear it while working out or in the rain. Apple calls it splash and water resistant, but warns that it is not waterproof and you should not wear it in the shower. If you work around water or you will wear the Apple Watch in moist environments you should consider a warranty.
With AppleCare+ you will also get coverage from broken screens, busted buttons and other damage. You'll need to pay a deductible, but it will be cheaper than buying a new Apple Watch. Do you plan to wear the Apple Watch cycling, skateboarding or during other activities where a fall could damage the watch, AppleCare+ is a good investment.
Battery Replacement
Apple covers the Apple Watch battery for one year by default, but if you plan to keep the Apple Watch for two-years you may want to add the extended warranty that will cover a free battery replacement if it dips below a level that Apple sets.
You may not need this, but with a small battery in a first generation device it makes sense to hedge your bets on the Apple Watch battery this is a good investment.
Phone Support
Although not every user needs phone support the Apple Watch is a new device that you may have more questions about using and may need help troubleshooting problems that come up. If you don't want to spend the time looking up solutions and would prefer to call someone at Apple for help this is a good option. You can often go into an Apple Store for help even without AppleCare+, but if you don't live nearby or you expect to need a lot of support, this is a good option to consider.
65 Exciting Things You Can Do With the Apple Watch
Answer Calls on the Apple Watch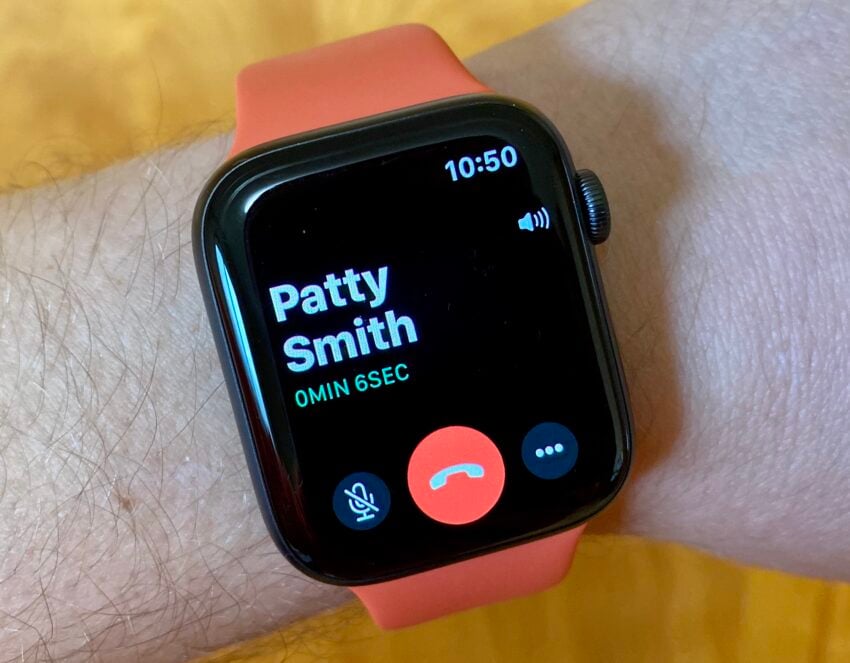 You can answer a call on your Apple Watch using it as a small Bluetooth speakerphone. You only want to use this for shorter calls because the audio quality isn't as good as when you are talking on speakerphone on your iPhone.
The Apple Watch only allows you to answer your calls on Speakerphone, so you won't want to use this all the time. It is very handy when you are working on a project or busy with your hands. Definitely be conscious of where you are taking calls. If you wouldn't talk on speakerphone, you shouldn't talk on your Apple Watch.
If you buy the new Apple Watch with LTE, you can even make calls on the Apple Watch without your iPhone nearby. This requires adding the watch to your plan for $10 a month. You cannot answer a FaceTime video call on the Apple Watch.

As an Amazon Associate I earn from qualifying purchases.