5 Reasons You Need to Upgrade to a PS4
It sometimes seems almost unbelievable that a year and a half has passed since Sony launched its PS4 gaming console. Maybe we owe the strange sensation to just how long last-generation consoles were with us. Today there are millions of gamers around the world all still playing GTA 5 on a PS3 or in a store looking for their next major PS3 title. The PS3 is cheaper than it has ever been and there are enough games to keep users playing on that system for years to come.
The PS3 may be a perfectly great video game console, but it was made for a different era. When the PS3 arrived no one dreamed that recording video of you playing your titles would be a core part of the gaming experience. Digital distribution was in its infancy. If you wanted a game you purchased a disc. If you're planning on buying a PS3 as your first living room gaming console, don't. If you have a PS3 or Xbox 360 now its safe to say you should upgrade to a PS4.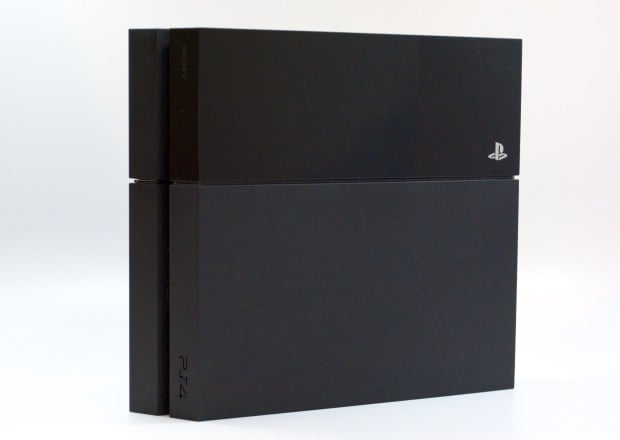 Video Recording and Screenshot Sharing
The PS4 is stuffed full of advanced features that we could only dream about in the era of the PS3 and Xbox 360. One of them is again, that very idea that you can share your gaming experience with the world with a few button presses.
If you're a casual gamer you've likely used video apps like YouTube and Twitch to watch a lot of gameplay videos. You can produce videos of your own like those guys with the PS4's dedicated Share button. Pushing the Share button on the PS4's wireless DualShock 4 controller allows users to stash video clips and screenshots on flash drives. That content can then be shared with just about anyone online.
Until the launch of the PS4 and Xbox One, console gamers had to use external hardware to capture their favorite moments from games. Now, it's as easy as button press.
PlayStation Now & Remakes
When something new is launches, lots of consumer entertainment companies focus on providing lures. New games with better graphics, expanded features and more reasonable price points are always good things to start out with in the console space.
Those things are sometimes lost on owners of the previous generation of consoles. For many, it's not enough to have lots of new features and changes. These people have a set library of games and they want to know that they'll be able to continue enjoying them after they've upgraded away from the console they were originally made for.
Most consoles don't have backwards compatibility. More specifically, there's no way for Xbox One owners to play Xbox 360 games. The PS4 has PlayStation Now, an on-demand and monthly subscription service that lets users stream games from Sony's servers. The PS4 includes a pretty healthy line-up of PS3 titles available through PlayStation Now, meaning you don't lose access to any old games you'd like to play.
It's also worth noting that many of the PS3's most popular titles have or are getting high-definition remakes with improved graphics specifically for the PS4. For example, The Last of Us Remastered comes included with a PS4 console for $399 at GameStop.
SharePlay & Remote Play
May you don't like the idea of sharing footage from your video games. That's understandable. For some, playing video games is a completely solitary experience. Maybe their console sits in a spare bedroom where they go to relax and get away from the world. Others just aren't that skilled at gaming, making it less likely they'll have fun using the PS4 if they commit to upgrading.
RemotePlay allows PS4 users to get out of their spare bedroom and game anywhere there's a decent internet connection. Users with a PlayStation Vita console can stream footage to it from their PS4 downstairs or even somewhere else in the city – provided there's a robust connection. Remote Play is perfect for getting in a video game session in new places or giving up control of the living room television before someone else's favorite shows.
SharePlay turns your PS4 into a virtual couch. Most people use it to simply watch what their friends and family are playing. It's also designed to let gamers help each other out in a pinch. Users can simply hand over control of their console to someone else in a different city or different country.
Video Game Resumes
Even games on last-generation consoles have some pretty egregious loading times. Imagine being able to skip loading times altogether. Imagine being able to watch a video on Netflix and open your game and its exactly where you left off, just paused. A recent PS4 update finally made this dream a reality.
Read: Epic PS4 2.50 Update Arriving This Week
Currently, the feature works with the overwhelming majority of games available on the PS4. You can open different apps, even turn your console off and you're right back where you started from.
Developer Transition To the PS4 is in Full Swing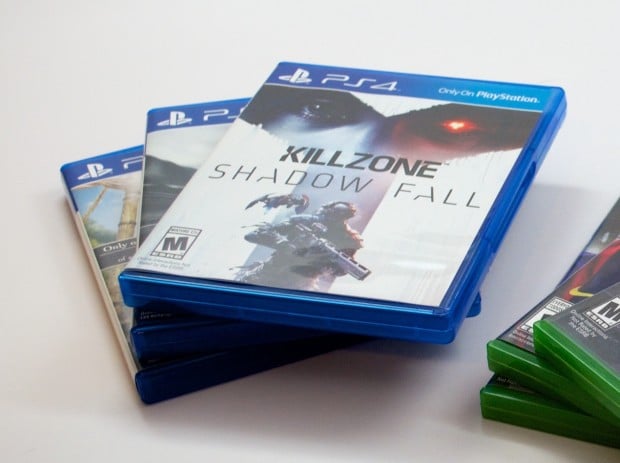 Finally, it's time to acknowledge just how tight a spot gamers are if they choose to stay on the PS3 or Xbox 360 for longer. Those consoles launched roughly a decade ago, Sony didn't introduce the PS4 until 2013, meaning they were already pretty old internally by the time their successors were revealed.
Read: 15 Excited 2015 PS4 Games
In recent reports Sony notes that it's seeing lower than expected sales of the PS3. Lower new console sales means it's less likely that video game developers will continue making older versions of their games to support the system. Compounding that is a pretty robust line-up of new titles specifically designed for the newer consoles. Batman: Arkham Knight won't be available on the PS3 or Xbox 360. Just Cause 3 won't be available on the PS3 or Xbox 360 either. Developer Ubsioft confirmed that none of its titles outside of the Just Dance franchise will get last-generation versions.
Users can continue to play your old games for as long as you want, but newer games are coming and they won't be available on last generation consoles. What's more online games will slowly start to shut down their last-generation servers, leaving players without the core experiences they valued. Games for the PS3 and Xbox 360 are getting slim, fast.
Read: Xbox One vs. PS4 Buyers Guide
Upgrading your console is a personal decision that only you can make. If you're fine with playing older, less ambitious games you should keep what you know. If you're not sure how much time you'll have to play on a new system, not upgrading is completely understandable. Just know, that at some point you'll have to ask yourself whether your older console is worth continued investment. In almost every situation the answer is quickly becoming "no."

As an Amazon Associate I earn from qualifying purchases.