5 Reasons You Should Jailbreak Your iOS Device
An official jailbreak has released for iOS 7 devices, but it's a bit buggy still, seeing as there's no official Cydia support just yet, so we recommend holding off for a little while until Cydia support is built in and updated.
We've already went through several reasons as to why jailbreaking your iOS device is a bad idea, with the above reason being just one of them. However, the pros can strongly outweigh the cons in some cases, and jailbreaking your iPhone or iPad — while risky — can have huge benefits for iOS users, and you'll be able to able break out of Apple's so-called "walled garden" and give you a much more freedom on the software side of things.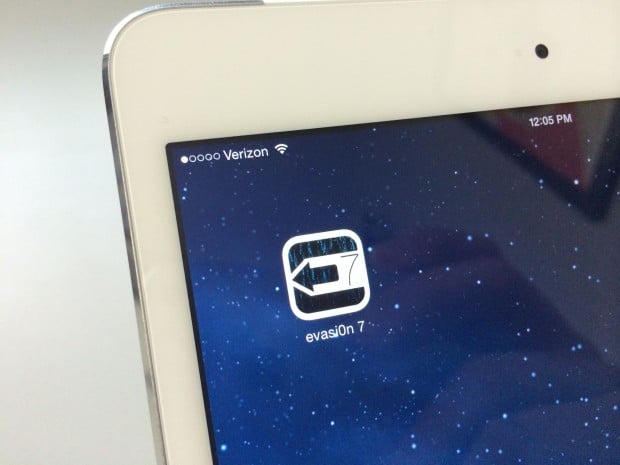 Customizations
One of the biggest reasons that users jailbreak their iOS devices is so that they can truly make it their own. A big drawback of iOS is that it's not really all that customizable, but with a handful of jailbreak tweaks, you can pretty much change anything to your liking.
While an iOS 7 jailbreak is available right now, there aren't really any tweaks yet for iOS 7, but we're looking forward to some specific tweaks that will allow us to change around the Control Center, as well as a tweak that will bring back the old Notification Center for those who don't like the new layout.
Tethering
Another feature that makes jailbreaking worth it is the ability to tether your iPhone or iPad's data plan to your laptop or desktop computer. Carriers allow you to do this with a "Mobile Hotspot" feature, but you usually have to pay for it on a per-month basis and you're only allotted a small amount of data.
There are plenty of tethering apps available for jailbroken devices, with PDANet and TetherMe being some popular options. You do have to pay a small up-front fee to buy these apps, but there's no steep monthly fee that you have to worry about.
Changing Default Apps
iOS doesn't allow you to change default apps for certain tasks, and it can especially be cumbersome when you're not a fan of the default iOS apps in the first place.
However, jailbreaking will allow you to use third-party apps as defaults, so instead of iOS opening up a link in Safari, it can open it up in Chrome or other third-party mobile web browser. You can also have Siri use Google Maps for directions instead of Apple's own Maps app if you prefer.
Using Unauthorized Apps
The iTunes App Store has over one million apps to choose from, but that doesn't mean that Apple isn't strict when it comes to what apps it does and doesn't allow.
There are plenty of great apps that have been pulled from the iTunes App Store, and the only way to get them now is to download them through Cydia on jailbroken devices. Some examples are SNES emulators, App Gratis, and the recent MyGlass app from Google. MyGlass isn't available in Cydia, and it's likely that Google will change it to get it accepted into iTunes, but it goes to show that Apple doesn't just allow any app into the App Store.
Improve Siri
Siri is a great virtual assistant, but it's not perfect, and there are a lot of commands that it should understand, but it doesn't. You can get several jailbreak tweaks for Siri that enhances the virtual personal assistant and boosts the library of commands that you can say.
In the end, jailbreaking is a double-edged sword, and even though it can vastly boost the capabilities of your iOS devices, there are things you sacrifice in order to get that luxury. But seeing how iOS 7 comes with so many trivial problems that add up to one big problem, jailbreaking is the surefire way to fix it all.

As an Amazon Associate I earn from qualifying purchases.