5 Reasons You'll Love Siri (and Dictation) on the iPad 3
When Apple takes the wraps off their iPad 3 or iPad HD today, we all believe or at least hope that it will included Siri. The voice recognition system available now only on the iPhone 4S helps users interact with iOS in a way much like Android users had all along, and some say better.
You can ask questions and Siri will answer them using predefined responses or by searching Google or Wolfram Alpha. It lets you look up information like weather, appointments and show times or restaurants.
[Read: Siri I Wish You Could Do More]
How will this change if Apple puts Siri on your iPad instead of just your iPhone 4S. Both devices run iOS and have similar apps, but they are different and we use them differently.
Finding Recipes
If you use your iPad to cook, like many people do, imagine washing the dishes and, instead of typing on the screen with your wet fingers, you can tap your Bluetooth headset button to engage Siri and ask it to search Google for a recipe for Chicken Cacciatore or Baked Alaska.
It will search for the recipe and give you a list you can use once you get done with the dishes.
Better yet, let the Epicurious App integrate Siri into its own functionality with a search API so you can find
Searching for Actors in Movies or TV Shows
While I watch TV, I often seen an actor I recognize. But I can't place the name or remember where I first saw the person. With Siri I can search for the actor using my voice. If you have the IMDB app installed you can go directly there and tap in the search box. Use the little microphone icon in the keyboard to tell your iPad the name of the TV show or movie you're watching.
Calendar and Reminders
If you're sitting around the kitchen table and your teenager tells you she has a date on Friday, you can grab your iPad and enter the information into your calendar with Siri. Then she tells you she needs a new pair of shoes so you enter a reminder to take her to the Shoe Carnival later in the week before Friday.
If you sync your calendars with other family members, then you can ask Siri. "What's on tap for the day?" and she will let you know all the appointments your family has on the calendar.
Voice Dictation in Documents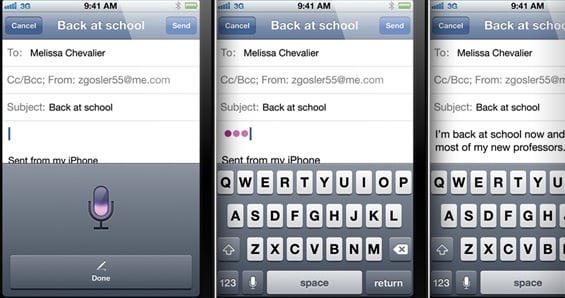 I'm excited about using Siri to dictate to my iPad. I spend time on the road and I might be able to use a bit of that time "writing" with Siri. When I arrive at my destination, I can then edit the document before sending it out to someone or saving it in the cloud. I hate writing on the iPad now, but with Siri I think I'll actually enjoy it. I also don't enjoy having to sync files from my phone to the cloud and then back down to my iPad. Siri on the iPad would simplify this process.
Annotating Books
If you read books for school or work on your iPad, then you likely take a lot of notes. I add digital "margin notes" to most of the books I read in the Kindle or iBooks app. With Siri, I could dictate those notes using the function built into the iOS keyboard.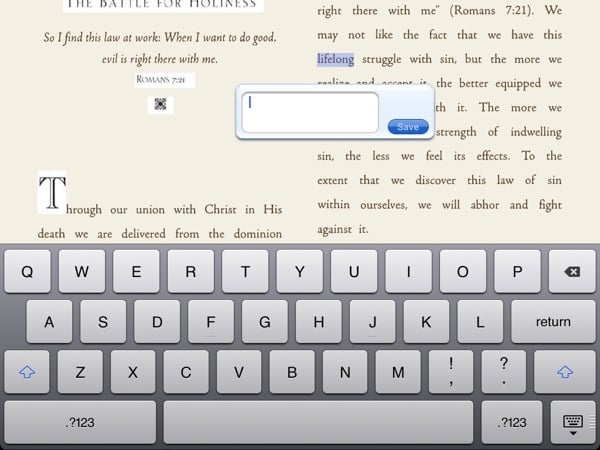 How would you use the Siri differently on the iPad?