5 Simple Ways to Upgrade Your MacBook
If you're looking for some simple upgrades for your MacBook, here are five of them that can give your Apple notebook a serious boost with little effort.
Let's face it: We all want maximum results with minimum effort, and that goes for upgrading our computers. Many users don't want to spend a lot of time or money on upgrading their MacBooks, but they still want to see the most maximum results possible. That's why we put together a list of simple MacBook upgrades that anyone could do, and while many of these require that you spend some money, it's not a lot of cash that you'll need to give up.
MacBooks can usually last several years before they'll eventually need replaced, but during that time frame they can get bogged down and show some wear. Maybe it's getting low on space? Perhaps some of the hardware features are outdated? Whatever it may be, you can upgrade your MacBook using these simple tricks and products
Get a Specialized Memory Card
Adding extra storage to your MacBook usually requires that you open up the shell and mess with the innards, replacing the storage drive with a larger one. However, with an accessory called the Nifty MiniDrive, you can expand the storage of your MacBook in just two seconds.
The Nifty MiniDrive is essentially an SD card that's cut off so that it doesn't stick out the side, and it stays flush with the edge of your MacBook. It has a slot for a microSD card so that you can choose what storage size you want. I went ahead and used a 32GB microSD card that I had lying around and it works great.
The nice thing about the MiniDrive is that you can plug it in and forget it, so it's essentially like adding 32GB of extra storage to your MacBook (or more if you choose to go with a higher-capacity microSD card).
One thing to be aware of is that there are plenty of knock-off models of the Nifty MiniDrive and they don't sit exactly flush with some MacBook models, so if you plan on getting one, be sure to buy one from the Nifty website if you want the real deal.
Get a Bluetooth 4.0 Dongle
Most newer MacBooks come with the latest Bluetooth 4.0 technology, but if you have an older Mac and want to take advantage of some the features of Bluetooth 4.0 (most notably Apple's Continuity features), you can buy a cheap Bluetooth 4.0 dongle.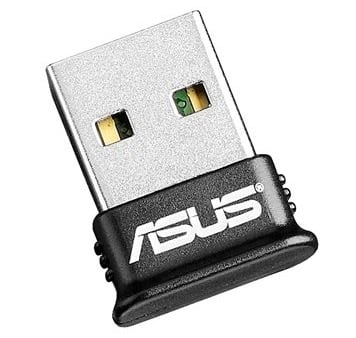 However, before you go out and buy just any Bluetooth dongle, it's important to know that Continuity only works with specific chipsets. Look for dongles based on the Broadcom BCM20702 chip, which are similar to the ones used by Apple in their Continuity-compatible Macs. A few examples include the Asus BT400, IOGEAR GBU521, GMYLE, and many others.
After you purchased a dongle, plug it into a USB port and then download and install the Continuity Activation Tool. Simply just download the zip and extract it when it finishes downloading. Then double-click on the app and follow the instructions on the screen. Be sure to ignore or deny any "Access to accessibility features" prompts.
Upgrade the Memory
While you can't upgrade the memory in newer Macs, we figured we would put this one in the list anyway, considering that if you're looking for ways to upgrade your MacBook, it's probably an older model.
While you may think that upgrading the memory in your MacBook is a difficult task only meant for professional technicians to do, you'd be wrong. In fact, replacing the memory is one of the easiest tasks to perform when it comes to messing with the internal components in a MacBook.
All you need to do is remove a handful of screws from the bottom plate of your MacBook and you'll have easy access to the memory modules. From there, you simply slide out the memory sticks and slide the new ones into the slots. Honestly, the hardest part is simply making sure you don't lose the screws to the bottom plate.
Reinstall a Fresh Copy of OS X
One great way to upgrade your MacBook doesn't require any hardware improvements at all. It's a simple OS X reinstallation that can seriously rejuvenate a MacBook.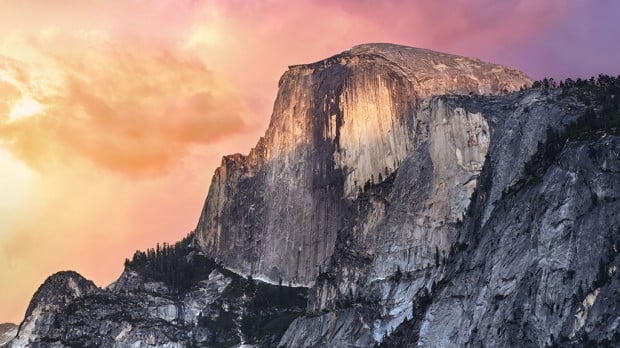 Over the years, your MacBook builds up a huge bank of files and apps. Before long, you have a ton of stuff taking up space on your MacBook and everything is disorganized. However, by reinstalling OS X and starting fresh, you've just given your MacBook a whole new life, and it's like you just took it out of the box.
Installing a fresh copy of OS X Yosemite is a little tricky, as it requires you to make a bootable USB drive, but we have a handy guide that takes you through the process.
Use a Bluetooth Speaker
The built-in speakers on a MacBook aren't necessarily terrible by any means, but you can easily get better sound by using a Bluetooth speaker.
There are many options to choose from, but Logitech's new UE Mega Boom speaker is our new favorite option. The company's UE line of Bluetooth speakers have always been great, but the Mega Boom offers better and louder audio in a relatively-small package that's about the size of a Pringles can.
It's a bit expensive, ringing in at about $300, but you can also find cheaper options, including the UE Mini Boom, which you can find for less than $100.

This article may contain affiliate links. Click here for more details.