5 Subscriptions to Stay Away From: Hulu Plus & More
The entertainment industry wasn't and isn't known for welcoming new technologies to the fold. Yet, here we set with more entertainment services willing to charge us a low monthly fee for access to just about anything we want. Trouble is, sometimes it's hard to discern the good subscription services from the ones we shouldn't be handing over our card numbers to access.
It all started with music. With the threat of Napster mostly gone, record labels finally realized that fighting the future wasn't something that was going to save their business. Subscription services like Spotify, Rhapsody and Zune sprung up, offering users whatever music they could cram into their online catalogs for less than the price of purchasing a new CD each month. Next came Netflix with its streaming instant video service. What once required us to have cable or wait for DVDs in the mail is now available with a button press.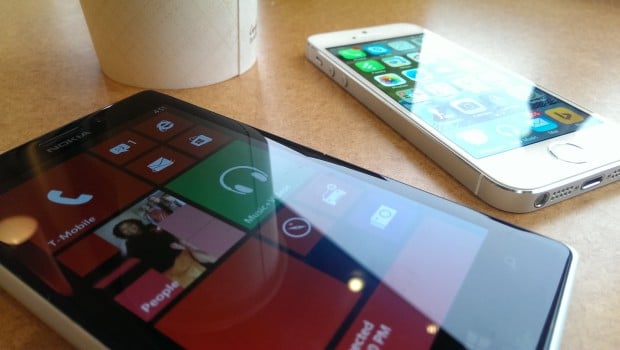 Spotify, and Netflix are all great service. Some would argue that they're irreplaceable at this point. If only every subscription entertainment service was as well-run and ubiquitous as Netflix.
Hulu Plus
In theory, Hulu Plus should be just as ubiquitous as Netflix is. Some would make the argument that it's tailor-made for the generation of users now ditching cable. Netflix relies on a string of exclusive hits and a back catalog of old shows to keep users coming back. Hulu Plus doesn't have a back catalog nearly as extensive as Netflix. It prides itself on giving subscribers access to the content that aired in the last two-to-three weeks.
One problem with Hulu Plus is that for some reason, the company insists on charging users for access to its dedicated apps on Xbox One, Roku and more. It does this even as it gives away access to some programming through the iPhone for free. What's more, there are situations where one version of Hulu will offer programming while another version won't. For example, some of the deals it's made with content creators keep it from streaming a show on Xbox One that it can stream through a web browser. I should mention that Hulu already has a free ad-supported tier.
When you pay for Hulu Plus' basic subscription at $7.99 you still get advertisements during your shows. That's reasonable and expected given cable subscriptions work the same way. However, the $11.99 No Commercials package still has pre-roll ads that air before a program starts.
Acorn TV
Acorn TV is a small British subscription service that gets users access to RLJ Entertainment's programming for just $4.99 a month. In theory, this is great – many of the island nation's best programming never makes it to the United States. Even when it does, it's usually on PBS, which relies on users buying boxed video content after it has aired instead of making it available online indefinitely.
Acorn TV has an iPhone and iPad app that barely works. Worse, it has no Android app and barely any presence on living room set-top boxes.
Groove Music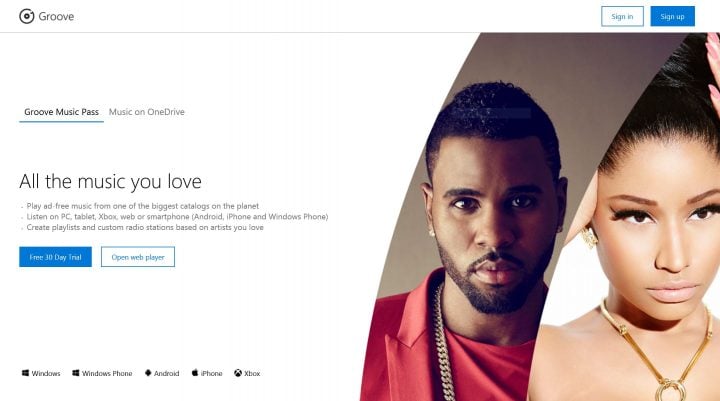 Chances are that you haven't heard of Groove Music. You've probably heard of its predecessors though: MSN Music, Xbox Music and — most famous of all — Zune. Microsoft was the first of the big technology companies to adopt subscription music. At the time, it had to contend with those in the media asking questions like, "Why would anyone want to rent their music instead of just buying it?" The idea was a solid one, but Microsoft never managed to do a great job of marketing or selling it.
Groove Music is the built-in subscription service and app that comes pre-loaded on every Windows phone and device running Windows 10. It keeps the subscription model alive, but is mostly missing everything else. Apps on Xbox, Android and iOS should let you take your collection anywhere, but the Android and iOS apps do a terrible job at surfacing new content. The Windows versions of the service seem like they're barely surviving at this point, with very few meaningful updates.
The problem with Groove Music isn't that no one wants to pay $9.99 to rent music from a giant library. There's an abundance of services that deliver subscription music, plus offering basic necessities like lyrics and curated playlists. Groove isn't cheaper than any of these alternatives and doesn't do much more.
Rdio
Started by the founders of Skype, Rdio was never very successful, but it did have a cult following. Easily, users could find playlists and stream music from its catalog. There are Rdio apps for almost every platform too.
Sadly, Rdio is being purchased by Pandora Radio, another music subscription service. Next year the service will stop working for good, a recent blog post reveals. There's no need to invest in the service now if it won't be around for the long haul.
Kindle Unlimited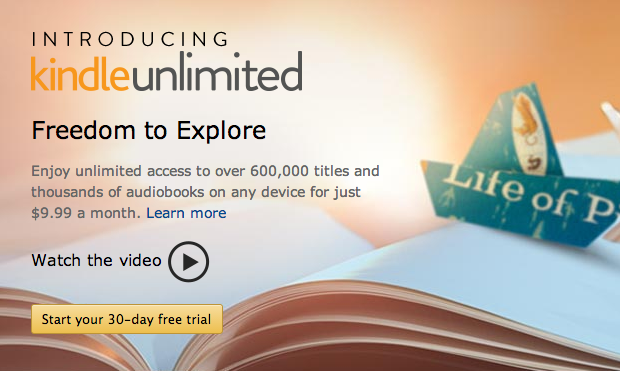 With a purchase price of $9.99 a month, Kindle Unlimited sounds like a very good deal. Shoppers get to download as many books from Amazon's catalog as they would like, provided that their publisher and Amazon has come to some agreement. Users that don't own a Kindle eReader or tablet can send the books to their iPhones, iPads and other devices. Amazon even throws in the audiobook version of a title, if it's available.
The problem with Kindle Unlimited is that it may be a little pricey for the average reader. Many that consider themselves healthy readers don't finish more than a book a month. A study from the Pew Research Center found that most Americans finish roughly five books a year. If each users only purchased five books priced at $9.99 a year they'd be shelling out less than half of what Amazon is asking.
Worse, new and exciting books are usually exempt from the service entirely, forcing users to spend extra money on just that title. Kindle Unlimited isn't necessarily a bad service, Amazon just needs to be more aggressive with pricing or make sure that more titles from the New York Times Best Seller list are available.
Remember, getting a great entertainment service to use on your device is just as important as the device itself. Stay away from these services until they've had a chance to improve.

As an Amazon Associate I earn from qualifying purchases.