5 Tech Gifts to Give Your Mom for Mother's Day
Mother's Day is just right around the corner, and it's the time of the year where you can show your mom just how much you care about her (although you should be doing that every day). These five tech gifts can show her your love and tell her that you truly care about her relationship with technology.
The traditional Mother's Day gift is usually a nice card bundled with a bouquet of flowers, but if you're mother is particularly into the latest gadgets and technology, perhaps something made out of circuits and silicon will do the trick?
These gift ideas range from a few dollars all the way up to several hundreds of dollars, but no matter how much money you spend, you'll be sure to put a smile on your mom's face.
A New Smartphone
If you're mom is due for an upgrade on her smartphone, why not get her a new one? Of course, she'll have to do all the work and sign the contract renewal, but the least you could do is help her find the right smartphone for her and foot the bill.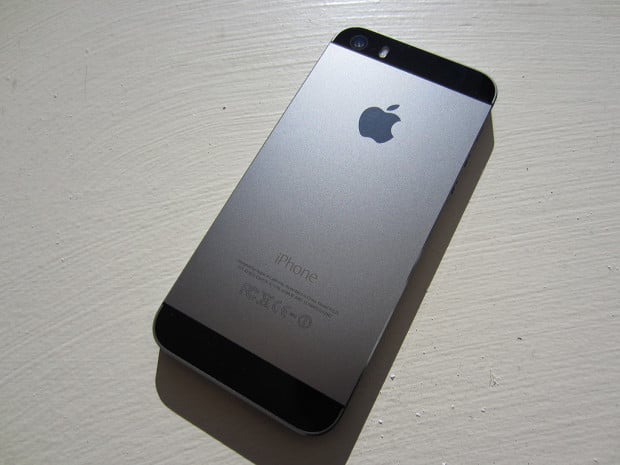 The iPhone 5s is Apple's flagship smartphone, and you can get it for $199 on-contract. If your mom prefers Android, Samsung's Galaxy S5 or the HTC One M8 are good choices; the One M8 is made of metal and is ideal for users who like the design of their smartphone as much as the user interface.
There are cheaper options available as well. The iPhone 5c is just $99 on-contract and it's basically just the iPhone 5 in a new body. You can also grab the last-generation Samsung Galaxy S4 for a pretty decent discount, just as long as your mom doesn't mind having last-gen hardware.
A New Tablet
If your mom likes to lounge around on the couch while surfing the web and consuming digital content, perhaps a tablet is right up her alley. The Nexus 7 starts at just $229 if you're looking for a budget buy, and it's arguably one of the best Android tablets on the market.
If your mom is more of an iOS lady, You can get an iPad for as low as $299 for the first-generation iPad mini, although we'd recommend shelling out a bit more cash for a better version; the 2nd-gen iPad mini comes with a Retina display and a much faster processor for $399.
If you think your mom will want a larger screen for a tablet, there's the 4th-generation iPad for $399, although it comes with the legacy 30-pin connector and slower performance compared to the iPad mini with Retina display, but for $499 there's the iPad Air, which is the flagship tablet that Apple offers, and it's pretty much the best Apple tablet on the market right now.
If your mom is an avid reader, you can't go wrong with a Kindle. Amazon's best e-reader is the Kindle Paperwhite, and it only costs $119. If your mom just needs something basic, the entry-level Kindle can be had for $69, although you can often find both of these products on sale for $99 and $49, respectively.
Smartphone or Tablet Accessories
If a new smartphone or tablet is too much for your budget, then a few accessories are the perfect alternative. Personally, my mom will buy her own smartphone, but she needs so many accessories for it, like a new case, extra charging cables and a car mount. This is where I stepped in and got her a handful of accessories for Mother's Day last year.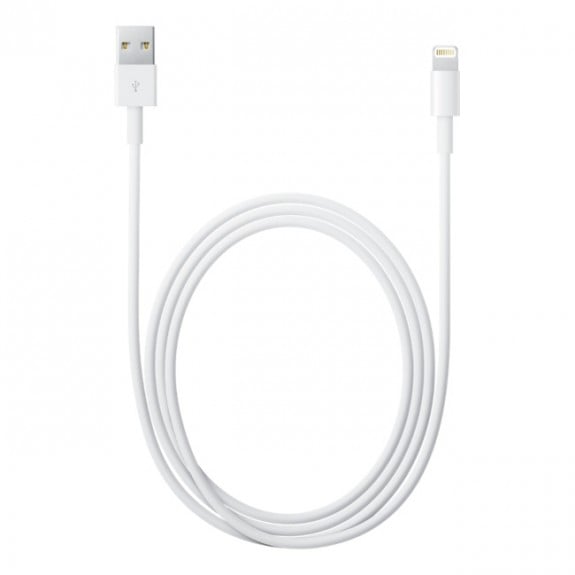 Extra Lightning cables and wall chargers for an iPhone are $19 each. That can be a bit expensive, but Amazon sells its own Lightning cables under its "AmazonBasics" brand for $14 each; that's still not cheap by any means, but it beats paying $20. The only problem with the Amazon variant is that the plastic around the connector is chunkier than Apple's version, which means that if you have a case on your iPhone, the Amazon cables won't fit. Thus, you're forced to use Apple's own cables in order to get something that fits.
You can usually find genuine Lightning cables on eBay for dirt cheap, but be careful of knock-offs and make sure that you're actually getting a genuine Lightning cable.
If you're mom has an Android device, it's much easier to find cheap microUSB cables just about anywhere, as they're pretty much ubiquitous since it's the industry standard nowadays.
Digital Subscriptions
Up until a couple of months ago, my mom was still using the old-school Netflix DVD program because she didn't even know that you could instantly stream movies and TV shows to your computer or television. With that said, I ended up getting her a few months of Netflix. The service costs $7.99 per month, and if you're thinking about taking the leap, you better do it now.
You can also get her a Hulu Plus subscription for $7.99 per month if she prefers to watch recently-released episodes of TV shows.
As for music, Spotify is a popular option, and it costs $9.99 per month to stream all the music you want on any device you want. Rdio is another popular music streaming service, and it's also priced at $9.99 per month.
Tech Support
Perhaps the best gift you could ever give your mom for Mother's Day is a thoughtful one. Buying your mom a new smartphone or tablet can be great and all, but nothing says "I love you" more than offering her tech support when she has problems with her gadgets.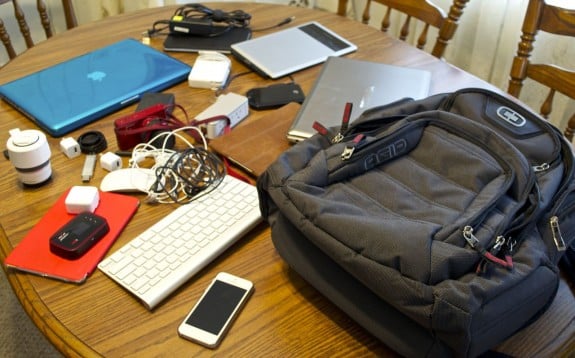 A couple of the team members here at Gotta Be Mobile are planning to offer Windows 7 reinstallation on their moms' computers, mostly because they can get bogged down with junk after a few years, so a reinstallation can give an old laptop a fresh new outlook on life.
Of course, let's face it; you probably already offer your mom tech support throughout the year, but simply going above and beyond for Mother's Day can be the best gift, like offering to do a tune-up her laptop or maybe even organize her accessory clutter. Whatever you do, it will surely be a great gift for your mother and it will be a nice gesture on your part.

As an Amazon Associate I earn from qualifying purchases.