5 Things That Might Launch With the iPad 3
During the heart of the Mobile World Congress, Apple sent out invitations to an iPad event set to take place on March 7th at the Yerba Buena Center for the Arts in San Francisco. The invitation clearly pertains to the iPad and it's presumed that the company will be showing off its next-generation tablet called the iPad 3.
Or the iPad 2S.
Or, as many believe, the iPad HD.
We have already run down what to expect from Apple's event but now it's time to take an even closer look at it. Specifically, a look at some other products and services not called iPad that may get announced on stage next Wednesday.
From a smaller iPad to an iPad 2 with shrunken on-board storage to a new Apple TV, there are quite a few possibilities.
iPad 2 8GB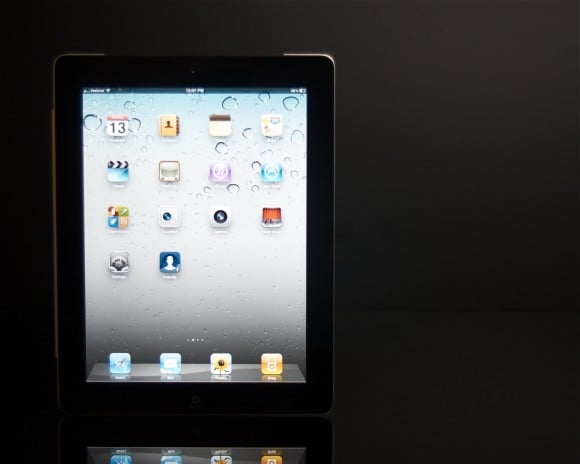 Just recently, a rumor sprouted indicating that Apple might go the iPhone 4 route with the iPad 2. Meaning, it may announce a new version of the aging device with less memory on board. That way, it would be able to slap on an affordable price enabling it to challenge devices priced much lower.
In the case of the iPhone 4 , when Apple announced the new iPhone 4S, it also announced an 8GB version of the iPhone 4. The reason was to get it to a price point where it could be better positioned to take on the many cheap Android smartphones on the market.
Read: Apple Reportedly Launching 8GB iPad 2 at iPad 3 Event.
Apple sold over 37 million iPhones last quarter so it looks like the strategy may have worked.
With the iPad 2, same thing.
The company is rumored to be dropping it down to 8GB in an effort to better compete with the likes of the Amazon Kindle Fire, priced at $199 and the Barnes and Noble Nook Tablet which checks in at $250.
The iPhone 4 with 8GB was priced at $99 but it's unclear how much Apple will offer up the iPad 28GB for when and if it arrives.
Office for iPad
While it would be odd for Apple to share the stage with Microsoft, one of its biggest competitors, it might just happen with an app of Office for iPad's caliber.
Last week, images of what purportedly were of Microsoft's upcoming Office for iPad app leaked out, igniting a war of words between the publication that released them and the company behind the app.
The final result?
We're unsure. Microsoft says the photos did not depict a real Microsoft software product. So maybe it was a prototype?
A Microsoft suite of Office apps would be huge. There are millions of iPad owners and quite a few are likely in the market for an all-in-one office app especially one that includes Word, Excel and Powerpoint.
Business types live in those pieces of software and the third party tools just don't offer the same functionality as an official Office for iPad app.
Apple TV with 1080P
Apple is known for its "One More Thing" announcements and this year it could be a new Apple TV.
The new Apple TV is rumored to include a faster processor than the previous model, possibly an Apple A5 dual-core chip. If true, it might allow Apple TV to stream 1080p video, something consumers have been clamoring for for quite some time now.
Read: Apple TV HD Ready to Launch with iPad HD on March 7th?
In fact, the lack of 1080p has been one of the main reasons that I, personally, have not bought an Apple TV. Should the company include it with its next Apple TV, I may just end up picking one up.
The company's new Apple TV is also rumored to include Bluetooth 4.0 support as well as support for Siri which is, of course, the personal assistant software found on Apple's iPhone 4S.
iTunes HD Rentals
Apple's iPad 3 or iPad HD, whatever it's going to be called, is rumored to be coming with a high-definition Retina Display with 2048×1536. That's quadruple the resolutions found on the iPad and iPad 2 and a resolution that exceeds 1080p.
And, as we just told you, if the new Apple TV launches, it should do so with 1080p.
Read: Does an iPad HD Mean iTunes HD+ Movies (Finally)?
Right now, the highest resolution found on the iTunes Store is 720p.
So, if both the Retina Display and Apple TV rumors pan out, we fully expect Apple to debut a revamped iTunes Store that features 1080p content. It's unclear if that store would be standalone, separate from the rest of the iTunes Store, or if it would just incorporated into iTunes itself.
New iPad 3 Apps
High-definition content will likely not be limited to TV shows and movies through iTunes.
If the iPad 3 comes with a Retina Display, look for more than a few developers to take the stage and announce full HD versions of their applications, ushering in a new era for the iOS App Store.
We've already taken a look at how good games might look on a Retina Display, which you can see in the images above, and it's nothing short of impressive.

As an Amazon Associate I earn from qualifying purchases.