5 Things the Pokémon Sun and Moon Demo Leaked
The 2016 calendar year may be coming to a close soon, but game developers and publishers still have a lot that's on its way to store shelves. The biggest and most anticipated of all these new games isn't Battlefield 1 or Call of Duty: Infinite Warfare. In fact, it's not a home console game at all. As this week's release of the Pokémon Sun are Moon demo once again showed, it's that franchise that could cap off the year in video games.
Pokémon Sun and Moon are exciting because developer Game Freak and Nintendo have taken great care of the series since it was first released twenty years ago. With every new version they've added new creatures for players to collect and new mechanics that make the creatures that users already know and love just a bit more interesting. Major upgrades have also included new upgrades in graphics quality, music and animation. Pokémon Sun and Moon won't be any different.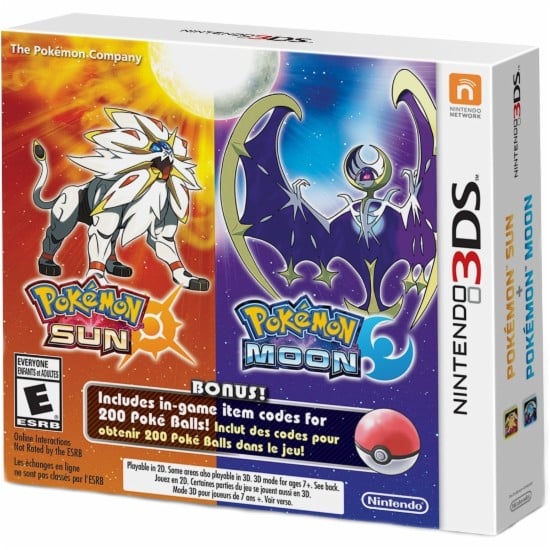 Read: Pokemon Sun and Moon Buying Guide: All the Things Coming for Fans
We already knew that the two games would take players to a different region named Alola. Alola is inspired by the Hawaiian Islands. We also know that classic Pokémon from earlier games would get regional variants and that there is a new Pokedex that is a Pokémon itself. We've gotten drabs of new information every few weeks from Nintendo.
The Pokémon Sun and Moon demo that's out this week makes those short videos that Nintendo has used to reveal new features a bit irrelevant. That's because clever YouTube content creator Kaphotics has been able to download the demo and take it apart. Inside, he's found tons of information that Nintendo and Game Freak have yet to reveal publicly.
If you're hoping to save all the surprises for the game's release, don't continue reading.
How Many Pokémon are in the PokeDex
Kaphotics and associates dug deep into the files for the Pokémon Sun and Moon demo, then used each character's sprite, they're in-game image, to determine how many different kinds of creatures there'll be in this generation of games. According to his videos, the final number that he came up with after examining the files contained in the demo was 800.
Of course, users can't catch all 800 in a single version of the game. They'll need to trade with friends who have the opposing version of the game. Some locked behind special tasks in the game and evolutionary items too.
The Final Evolutions of the Starter Pokémon
The Pokémon that you start the games with were revealed earlier this year, but only in their early forms. These leaks confirm they have three evolutions in total, just like all their predecessors, except Pikachu. Speaking of Pikachu, he surfaces in these Pokémon Sun and Moon demo leaks too, only he's wearing a hat very similar to the one that famed trainer Ash Ketchum wore in the series.
Another Rare Set of Pokémon
In addition to the Legendary Pokémon that players can expect, there's also some Shiny Pokémon on the way, the Pokémon Sun and Moon demo leaks reveal.
Alolan Regional Variants
Included in that huge number of creatures are the Alolan variants from older games. Nintendo revealed Alolan variants existed months ago; they're creatures that have adapted to Alola's climates, terrain and ecosystem. These new Pokémon Sun and Moon Demo leaks indicate that each of the Alola variants are from the original 151 creatures in the game. Two unannounced versions include Meowth and Geodude.
Where the Two Legendary Pokémon Come From
The highlight of any game in the series has always been its Legendary Pokémon. In fact, players identify with them so much that Nintendo has given them away all this year as part of its 20th Anniversary of Pokémon Celebration. They're always featured on each game's cover.
It turns out that the Legendary Pokémon in these two games don't start out in their final form. They are both evolutions from less powerful creatures. We already know that only one of them will be included in each version of the game that users purchase. To get the other, users will need to purchase the opposite version and play through it or trade with someone willing to give their creature up.
All told, these leaks are significant in that they answer the last of the remaining questions series fanatics had about the game and the creatures that'll inhabit Alola. Despite them coming from an official source, neither Nintendo nor Game Freak have rushed to confirmed these new creatures and details.
Read: Pokémon Sun and Moon Pre-Orders Breakdown
Physical copies Pokémon Sun and Pokémon Moon are already available for pre-order from GameStop, Best Buy and other retailers. The Pokémon Sun and Moon demo is available for everyone with internet access to download directly from the Nintendo eShop.

As an Amazon Associate I earn from qualifying purchases.