5 Things to Do with Your New Samsung Galaxy S5
With all the Android deals this holiday season many users may be opening a brand new Samsung Galaxy S5 for Christmas, and you'll want to know a few things to get the most of your new smartphone.
Now that you've unboxed your new Galaxy S5 there are a few tips to getting the most of your new device, ways to improve battery life, top apps for Android devices, and even tons of how to articles for those new to Android, or getting their very first smartphone.
Read: How to Use the Galaxy S5 Fingerprint Scanner
Samsung's Galaxy S5 was announced back in February and has been one of the more popular smartphones for all of 2014, for an array of reasons. It has a beautiful 5.1-inch 1080p HD display, a powerful processor, an excellent camera, and tons of options and features you'll want to know about to fully enjoy everything it has to offer. Lets get started below.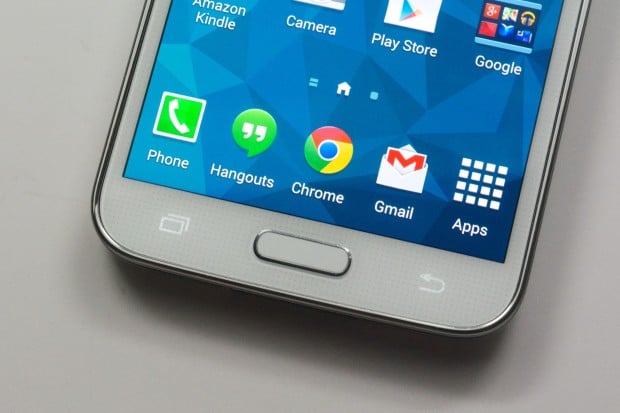 Of course first things first you'll want to go through the usual setup. Connect to a WiFi connection and sign in with your Gmail account. This will let you restore most apps, games, and settings from a previous Android device, or get you started if this is your first Android smartphone. Gmail backs up everything, so be sure to enable backup & restore in case of problems, loss, or theft in the future.
Once you've done the initial setup and are getting familiar and comfortable with the Samsung Galaxy S5, you may want to add a password, pin, or use your fingerprint as security for the lockscreen. Smartphones hold all kinds of important or private information, and the link above will explain how to use the fingerprint scanner.  Then you'll want to learn a few tricks to get the most of the camera, Android 4.4 KitKat, and all the other features built into this smartphone. For starters check out our detailed and thorough tips and tricks linked to below.
Read: 50 Galaxy S5 Tips, Tricks & Hidden Features
The Samsung Galaxy S5 is one of the most powerful smartphones available today, the screen is big, battery lasts for days, and it even has an IP67 dust and water resistant certification. It isn't waterproof, but water resistant. That being said, I've dropped mine in the pool without any ill effects, but still use caution. It was built to feature almost all features available for mobile devices, yet remain durable and speedy at the same time, and does it all rather well.
Download Apps
Once you get all setup, security enabled, and are starting to enjoy the Galaxy S5, owners will want to download some of the hundreds of thousands of apps from the Google Play Store. Of course, every user is different, has different needs, wants, or preferences, but we have an excellent roundup of 60 best apps for the Galaxy S5.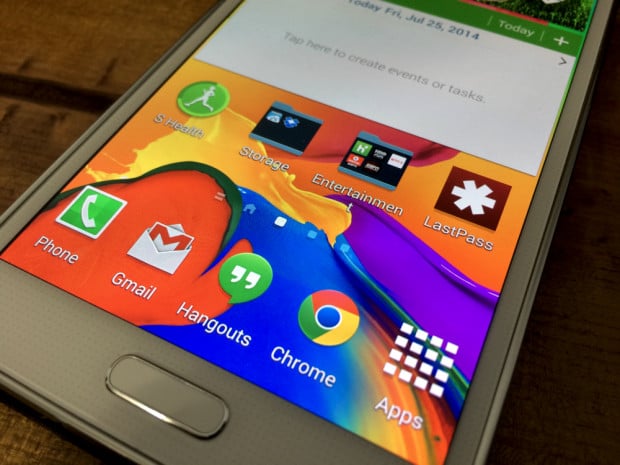 Some of the tips and tricks mentioned above may not be new to seasoned Android or smartphone users, but if you're new, you'll want to give them all a try, then download many of the apps detailed below.
Read: 60 Best Galaxy S5 Apps
The Google Play Store is loaded with tons of apps, games, productivity tools and much more. The list above goes through a little of everything, and will give owners a good idea of the many different options available today.
Buy a Galaxy S5 Case
The Samsung Galaxy S5 is one of the most popular Android smartphones released to date, and as a result there are so many cases available it's hard to choose a good one in a sea of cheap options on Amazon or eBay. To make things easier, we've round up 21 Amazing Galaxy S5 cases, as well as something a little different below. I love wallet cases, and gives you one less thing to carry. As a result, see our list of a few other case options below.
Read: 5 Best Galaxy S5 Wallet Cases
Your new Galaxy S5 has a large 2,800 mAh battery that should be enough to get you through an entire day without needing a charger. That being said, everyone is different and some use their device more than others. That's why we've also round up some cases with extended batteries built in. Here's 5 Great Galaxy S5 Battery Cases.
Master the Galaxy S5 Camera
The Galaxy S5 comes with one of the better cameras available on any Android smartphone released this year. It doesn't have optical image stabilization like the Note 4, but the Galaxy S5 16 megapixel rear camera is extremely capable. From taking amazing photos, using advanced editing tools, HDR photography, panorama shots and more.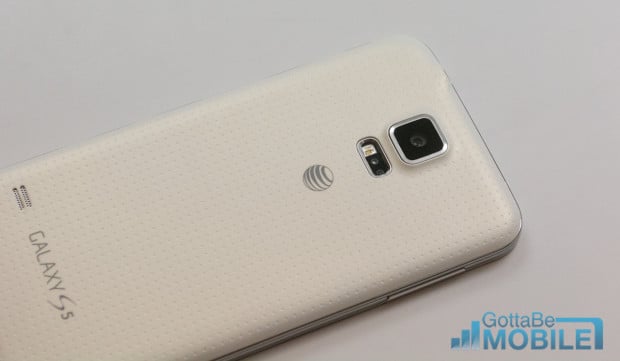 The link below is a detailed post showing off how impressive the Galaxy S5 camera can be, and will give new owners plenty of tips to get the most of the Galaxy S5 camera.
Read: Tips to Get the Most of the Galaxy S5 Camera
The camera on the Galaxy S5 has tons of different options and settings. So many that it can be confusing. Above will explain how it all works, but if you're still seeing slow shutter speeds and sub-par performance while trying to snap photos on Christmas morning, here's how to fix slow Galaxy S5 camera performance.
Learn How to Use the Galaxy S5
Those that have owned previous Android smartphones or even a Samsung device often find that new devices like the Galaxy S5 have so many options, features, and settings, that sometimes it can be a bit overwhelming. With so many tools at your exposure you'll want to know how to do certain tasks, rather than fumbling through settings and trying to figure things out yourself.
We have a great collection of Galaxy S5 How to Guides you'll want to check out. These will teach you everything you need to know. Like taking a screenshot, copy and paste, using the flash as a camera or even to flicker during incoming calls and notifications, and much more. Here's a few of the most commonly asked questions.
Control Your Phone from a PC
In closing, there's many ways you can control your smartphone from a PC, and AirDroid 3 is one of the best. Once setup, you'll be able to see calls, send and reply to text messages, and control your Galaxy S5 from a computer. This is more for advanced users, and some of the features require root (see how to above) but it's all worth it in the end.
We could explain plenty about the Galaxy S5, but the best way is for new users to simply enjoy the device, mess with settings, and get familiar with everything it has to offer. Enjoy your new Samsung Galaxy S5.

As an Amazon Associate I earn from qualifying purchases.