5 Things to Know About the Nexus 6 Marshmallow Update
On October 5th, Google started rolling out the Nexus 6 Android 6.0 Marshmallow update. This latest software delivers tons of new features, security enhancements, better battery life, and sadly a few problems according to some users. Now that the update has been here for over a week, we want to take a look at five things all Nexus 6 owners need to know.
Since late May Google's offered an early developer preview, or beta, of Android 6.0 Marshmallow. Back then it was called Android M, and the company released three developer previews so all apps, games, and more would be ready for the inevitable release.
Read: How to Customize the Notification Bar in Android 6.0
Then on September 29th Google officially announced the Android 6.0 Marshmallow release date along with the unveiling of the new Nexus 5X and Nexus 6P smartphones. Google promised the update would arrive the next week, and it arrived for the Nexus 5, Nexus 6, Nexus 7, Nexus 9 and Nexus Player on October 5th. Here's what you need to know about it.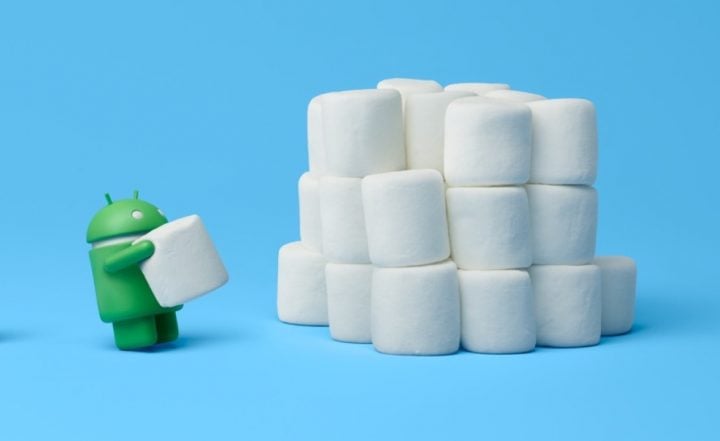 As we mentioned above, October 5th the update initially hit some users, starting with the Nexus 9 tablet. Those with the Nexus 5 and Nexus 6 however, haven't been as fortunate to receive the over-the-air (OTA) software update as quick. With a week removed, most users should have received Android 6.0 Marshmallow by now.
However, if you've yet to get the update you'll want to keep reading for everything you need to know about the Nexus 6 Android 6.0 Marshmallow update. Below we'll go over the update, how to get it now if it has yet to arrive, some problems users are facing, and other details surrounding Android 6.0 Marshmallow.
Read: Android 6.0 vs Android 5.1 Lollipop: What's New in Marshmallow
Below is a collection of information and details regarding the Nexus 6 Marshmallow update that will help users with any Nexus 6 (unlocked, international, or carrier units) be better prepared, understand what's coming, or get the latest software release right now. Our initial impressions have been rather favorable, but owners will still want to go over everything in the slideshow below to be better prepared for the future with Android 6.0 and beyond.
Nexus 6 Marshmallow Update: Initial Impressions
After a day of waiting for the update to arrive as a usual over the air software update and notification, I chose to manually download and install it. This means I wiped my Nexus 6 clean, to have a fresh start with Google's latest software. It's what we'd recommend all users do, as you'll yield the best results post update.

I've been using the Nexus 6 with Android 6.0 Marshmallow for a week now, and have noticed a substantial improvement of battery life. Almost 2+ hours, and more when not in use, on standby at night, with the new "Doze" feature. And surprisingly, I'm using Google Now on tap far more than expected.

I've used it in my car with Android Auto, streamed live sports with Fox Go, WatchESPN, and streamed live TV with Sling TV. Not to mention browsed the web, played some Clash of Clans, and dome basically everyone one would do with a smartphone. It's held up extremely well, and is obviously much better and smoother than Android 5.1 Lollipop.


Read: Nexus 6 Android 6.0 Marshmallow Hands-On and Impressions


Above owners will find more information about Android 6.0 on the Nexus 6, how I installed it, and my initial impressions. I've yet to experience any issues, but we're seeing a few reports that others are. So continue on for further details. Drop us a comment below and let us know if you've received the update, and how it's treating your Nexus 6.

As an Amazon Associate I earn from qualifying purchases.