5 Third-Party Apple Watch Bands Worth Buying
If you have an Apple Watch and are wanting to get some new watch bands for it to spice things up, here are five third-party Apple Watch bands that are worth buying.
Apple sells its own watch bands that you can buy, but it's safe to say that not everyone can easily afford them. Their cheapest band is the Sport Band at $49, and the next cheapest bands are priced at $150, with the most expensive bands costing as much as $450 which can be a bit pricey, especially since you spent at least $350 on your Apple Watch.
However, the good news is that third-party manufacturers have made their own Apple Watch bands for users to buy, which are at a much lower price than Apple's own offerings.
Read: Apple Watch Review
Granted, the quality may not be as good as Apple's own bands for the Apple Watch, but they're about as close as you can get, and you probably won't be able to tell the difference at a glance. Good quality or not, buying genuine bands may not be in the budget for you, which is why third-party bands are a good alternative option.
Here are five third-party Apple Watch bands that are worth buying if you're looking for a new band to use with your smartwatch.
MoKo Sport Band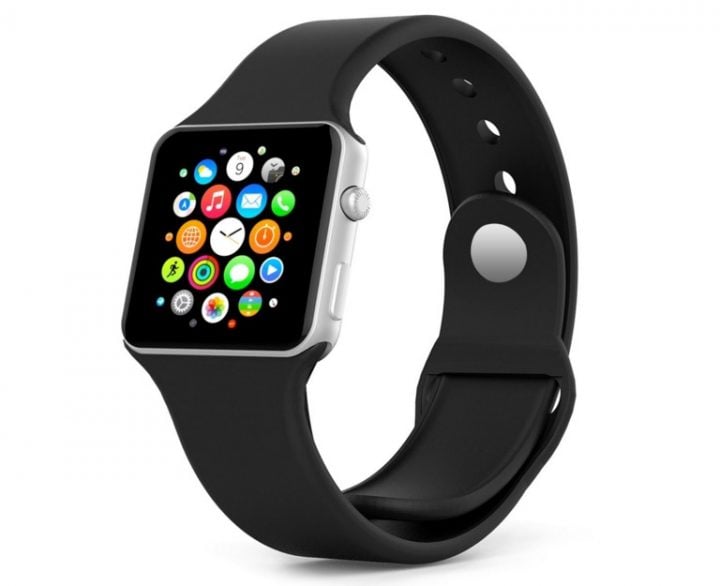 One brand that makes really good Sport Bands for the Apple Watch is MoKo and they offer a variety of different colors.
MoKo has Sport Bands available in both 38mm and 42mm sizes and they work just like Apple's own genuine Sports Bands and feel the same as well.
I've been rocking a MoKo Sport Band on my Apple Watch Sport for a few days now and it feels really good and it looks really good with the Apple Watch. Plus, I can barely tell that it's a third-party watch, since pretty much every aspect of the band is nearly identical to Apple's own Sport Band.
The best part is that MoKo's Sport Bands are priced really well, with most of them between $15-$20, compared to the $50 that they cost directly from Apple.