5 Tips for Moto X 2014 Buyers
It's almost strange that just a month ago the Moto X 2014, Motorola's latest flagship smartphone wasn't something you could buy in a store or online through the Moto Maker website. We knew that a successor to the critically acclaimed Moto X was on the way, but didn't know what options users would have to choose from when it came to storage and which features would get upgrades.
We now have all the answers we longed for back then. The Moto X 2014 is an absolute monster of a phone. Its design is still thoughtful and easily customizable, but it's much more high-end inside and out. The Moto X 2014 comes with a 5.2-inch HD AMOLED display, a front-facing speaker a rear-facing 13 megapixel camera and a powerful Snapdragon 801 processor with 2GB of RAM. It's a flagship in every sense of the word – unlike the Moto X from last year.
If you're thinking about purchasing the Moto X 2014, here are some tips you can use before you click the buy button or slide your card.
Read: New Moto X (2014) release Continues in the U.S.
Get as Much Storage as You Can Afford
How much storage you're going to need isn't a question that only Moto X 2014 users ask. It's an age-old conundrum. Spending more now gets you some extra breathing room, but not spending the money means you can keep your costs down.
The Moto X 2014 sold in the retail stores of AT&T and Verizon are all basic versions. Don't misunderstand, some of them come with rears covered in premium materials like leather and bamboo. Unfortunately, they're all equipped with just 16GB of storage. In order to get more, users who are eligible for an upgrade are forced to submit an order to Motorola's Moto Maker website. With a two-year contract a 16GB Moto X 2014 starts at $99. A 32GB Moto X 2014 costs $149.99 with a two-year contract.
For basic smartphone users 16GB of storage might be passable, but I suspect for demanding users it's not nearly enough. The Moto X 2014 doesn't include a MicroSD card slot. As such, users are stuck with whatever storage decision they make. Might the right decision because with Android up and running, only 10 of that 16GB is actually usable.
Leather Back? Get a Light Case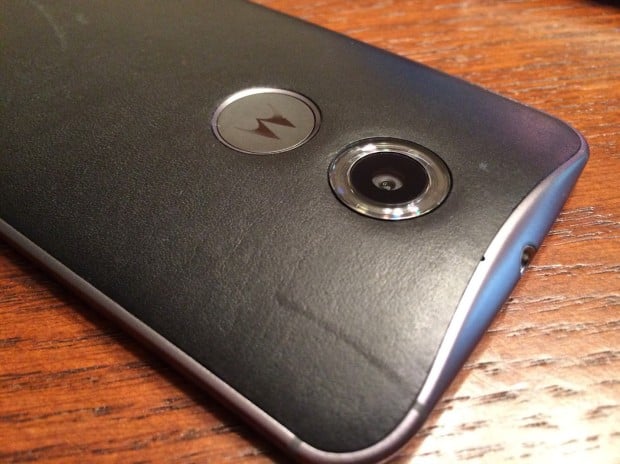 The Moto X 2014 is meant to be ogled. It's meant to act as a show piece and feel premium in the hand. Nothing gets that point across like the leather and wood backs that are available for pre-made and custom-made devices.
I don't use cases on my smartphones. I despise them. I purchase a smartphone because I want something that feels good in my hand and attractive. I've never purchased a Otterbox and I never will. I'm also not oblivious to the nature of leather. The 2014 Moto X offers three shades of Horween leather. Leather ages, scratches and gets imprints. I completely recommend getting a case for a Moto X 2014 with a leather rear. At the very least go into your purchase understanding that it's going to gain character as you use it.
Watch: New Moto X release Date, Price & Features
If You Can, Buy A Pure Edition Moto X 2014
A few years ago, Google, Motorola's parent company, set out to redefine how users purchase their smartphones. The company made a bet that if it could produce devices that were more reasonably priced compared to the iPhone and Samsung Galaxy flagships, more users would buy their smartphones online without going into a store or signing up for an expensive two-year contract. That thinking gave birth to the Nexus line of devices and the original Moto X.
The Moto X 2014 comes in what Motorola is calling a Pure Edition. Pure Edition Moto X 2014 devices don't have carrier branding on them, making them much easier on the eyes. Pure Edition Moto X 2014 devices aren't carrier branded either, meaning users get devices that aren't spoiled by the junk that AT&T and other carriers stuff on their smartphones. Finally, these phones get updates straight from Motorola, completely up-ending the smartphone maker/carrier/buyer relationship that a lot of users are familiar with. In short, it's an unspoiled Android experience in every sense.
Of course, it comes at a cost. Pure Edition Moto X devices aren't eligible for two-year contracts. Instead, users pay the full price of the phone upfront or sign up for no-interest financing. A Pure Edition Moto X 2014 costs $499 with 32GB of storage and a colored back or as much as $579 for 32GB of storage and a high-end back like leather. If you're comfortable going with in-house financing and paying off the phone separately, I definitely encourage you to get a Pure Edition Moto X 2014. You can take the phone to whichever carrier you like and get ultra-cheap pricing on calling and data plans.
The Moto X Doesn't Come With Headphones, Buy Some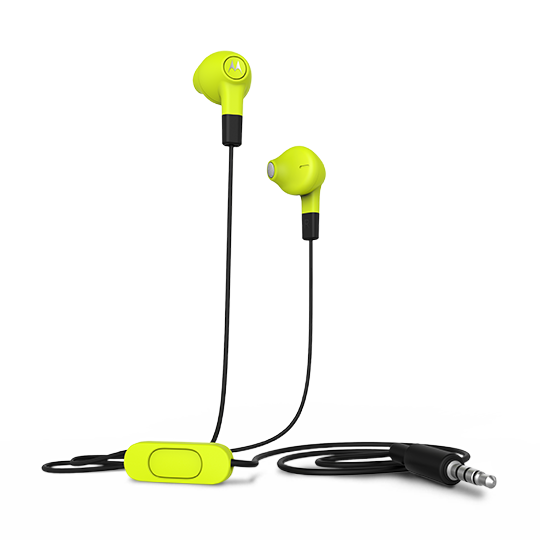 I'd never purchased a smartphone directly from the manufacturer before. Since I first started using smartphones, all of my devices have come with a pair of earbuds to use. They weren't great, but they were free and matched the styling of the device.
The Moto X 2014 comes with no free headphones. Instead, Motorola makes an official Moto branded pair of headphones available separately for $19.99 on their website. If you have a great pair of headphones from your iPhone or Android device, hang on to them. If you don't have any earbuds, take this opportunity to order a pair. I'm a fan of the Motorola Earbuds. You don't have to pick those, just don't forget to pick up a pair before your Moto X 2014 arrives.
Customize Your Accessories & Your Moto X 2014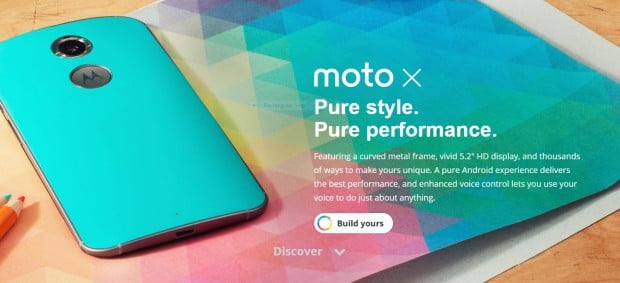 The Moto X doesn't come with a pair of earbuds. That being said, it does come with a USB cable and wall charger. If you're purchasing through a carrier, you'll get whatever accessories or specific to that carrier, but if you purchase through the Moto Maker website, you get the opportunity to choose whether you want a white or black USB cable. Check the more area in Moto Maker to make sure you get something more to your liking and style.
Don't think that just because you're signing a two-year agreement you can't customize your Moto X 2014. AT&T and Verizon offer users who are eligible for upgrades a token that they can redeem online at the Moto Maker website. Have fun choosing your own accent color, front color, back color and accessories. You can also choose a greeting and get your Moto X 2014 engraved with a message.
Good luck purchasing your Moto X 2014. Look out for more tips geared towards users once you've picked up your device.

This article may contain affiliate links. Click here for more details.