5 Tips Saving On Your PS4 or Xbox One Experience
Though we haven't quiet reached the lofty prices Sony demanded for the PS3 ten years ago, Sony's new PS4 gaming console and Microsoft's Xbox One console aren't exactly cheap.
Until recently the PS4 had the lowest price of the two. At $399, PS4 buyers get everything they need to start playing right away. Joining the black PS4 system in every box is a single DualShock 4 wireless controller, HDMI cable, a power cable, a wired headset and a USB charging cable so that gamers are never in a situation in which their controller has died and they're unable to continue playing the favorite games.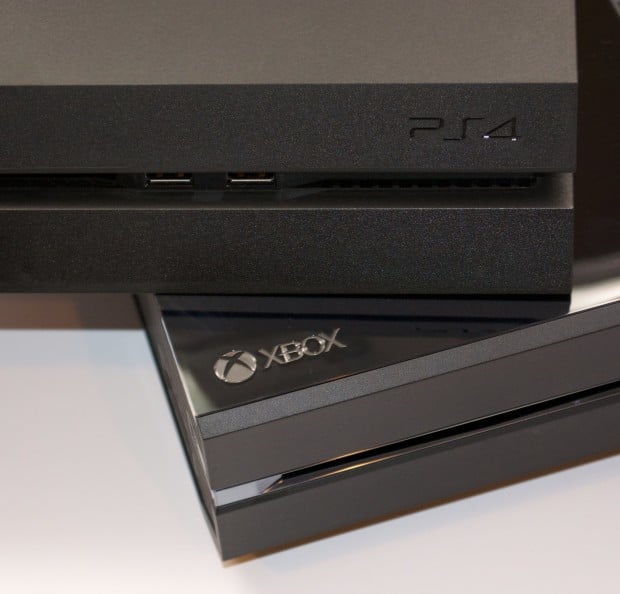 What buyers get with the Xbox One is slightly more complicated. Earlier this week Microsoft began stocking store shelves with a $399 Xbox One. For comparison, the original Xbox One cost users $499. The differences between the two consoles all come down to not having a single accessory: the Kinect 2 sensor. $399 Xbox One buyers won't have the sensor in the box, instead they'll need to purchase it separately later this year. Without the Kinect 2 sensor, many of the Xbox One's most interesting television features go right out the window. Both versions of the Xbox One come with an HDMI cable, a single wireless controller and a power cable.
For those on the fence about purchasing an Xbox One or PS4 this year. The costs of ownership can be daunting. Gaming may have gotten more visually appealing with this latest generation, but it definitely hasn't gotten cheaper. Here are some tips for saving on the costs associated with a PS4 or Xbox One.
Buy Used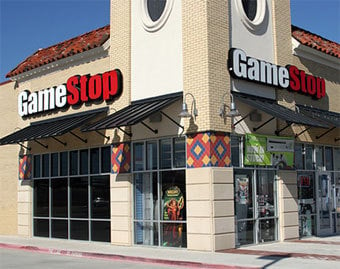 First and foremost, the easiest way to save on a next generation gaming console is going to be to pick one up used. The trick isn't just to pick it up used, though, the idea is to pick one up used from a source that tests consoles and has a return policy.
In that case, there's really only one national chain who specializes in used console game sales: GameStop. Currently the used Xbox One with Kinect 2 sensor is priced at just $449.99. That's roughly $50 lower than what that same Xbox One with Kinect bundle costs otherwise. The company doesn't yet offer a used version of the Xbox One without Kinect.
Ironically, potential PS4 users stand to save a lot less if they purchase that console. GameStop sells used PS4 systems for $379. That's certainly a lower price than what the console costs new, but $20 isn't exactly a lot of money. Still, that's extra money that could go towards a few months of the PlayStation Plus subscription service that's required to play online, or towards a gift card for purchasing videos and music.
Read: Don't Get Scammed Buying an Xbox One or PS4 – 3 Tips to Avoid a Ripoff
Buy Bundles
The idea of bundles aren't necessarily new to video games. Microsoft, Sony and Nintendo have bundled their consoles together with games for years. Now retailers themselves are getting in on the action in new ways, making it easier for customers to get the console's entire experience on the cheap.
For example, GameStop offers more than a few interesting bundles for the PS4 on their website. For those looking to just get a game there's the PlayStation 4 inFamous Second Son Bundle for $479. Buyers of that bundle get inFamous Second Son and a three-month subscription to PlayStation Plus where they can download more games for free and play against others. That's roughly a $25 savings.
A PlayStation 4 Remote Play Bundle actually includes the PS4 console itself and an accompanying PS Vita handheld gaming system for $559.98.
Microsoft's own retail stores offer a pretty decent bundle deal for potential Xbox One buyers too. The Xbox One + Kinect Ultimate Bundle gets users the Xbox One console itself, a Kinect 2 sensor, a 12-month subscription to Xbox Live Gold for online gaming and free game downloads, two wireless controllers and a protection plan. Also included in the bundle are digital copies of Dead Rising 3, Forza 5 Motorsport, & Ryse: Son of Rome. The entire bundle costs $799.99 from the Microsoft Store's website.
Buy in 2015
So far, all of these ways to save have involved spending money today. It should also be noted that waiting to buy an Xbox One or PS4 could save users a fortune too. It used to be that gaming consoles didn't see price cuts and bundle reconfigurations for years after their introduction, but Microsoft broke the mold when it decided to release a cheaper Xbox One without Kinect within the console's first year on store shelves.  Simply put, the Xbox One and PS4 and their games are going to get cheaper over time. If saving money on getting these new experiences is a big deal, it's a great idea to just wait until the holiday season, or even next year, before investing in these systems.
Buy a Subscription Up Front
Sometimes saving money up front isn't really as important as saving money overall. It's in those situations that paying for an Xbox Live Gold or PlayStation Plus subscription service for a full year makes the most sense.
Take Xbox Live Gold, for example. Earlier this month Microsoft changed the service so that users could access apps on the system without having a subscription. That being said, a subscription is still required for playing online with friends and family. Paying for Xbox Live Gold monthly costs users $10 or $120 a year. Paying for that same 12 month span up-front costs just $59.99.
This isn't exclusive to Microsoft's consoles either. A year's subscription to PlayStation Plus is even cheaper at $49.99. Paying more now saves users from paying a lot more later. That's especially true since PlayStation Plus also costs $9.99 a month and is now required to play online.
Buy With a Trade In
Finally, there's buying with a trade-in. Users who don't have plans for the console they are replacing might be better off simply taking their Xbox 360 or PS3 with them and trading it in towards its newer counterpart. It's a great way to rid yourself of clutter and save a little cash.
The trick is that, like buying used consoles, it's very easy to get taken advantage of when trading in a console. Best Buy would only offer users $30 if they traded in an Xbox 360 with 60GB of storage and two wireless controllers. Clearly that $30 isn't going to make much of a dent in the price of buying a new console. PS3 users can only get $40 from a 60GB PS3 with two controllers. GameStop's trade-in values are similar, but the company does offer boosts in trade-in value from time to time.
It's best to check on that trade-in value before heading off to the store.
Good luck saving on your Xbox One and PS4 purchase. Remember to keep an eye out for any new deals and any big changes that Microsoft or Sony make in their console line up to potentially save even more.

This article may contain affiliate links. Click here for more details.