5 Top Windows 8 Tablets: Asus Transformer Book & More
Before Windows 8, the state of the Windows tablet market was absolutely laughable. Microsoft, the biggest software company around didn't have a single Windows tablet they could point potential buyers to for the best experience. To be clear, the problem wasn't that Microsoft was missing a direct competitor to Apple's iPad. No, the problem was that Microsoft's Windows operating system wasn't running on anything that came close to competing with any tablet, cheap nor expensive.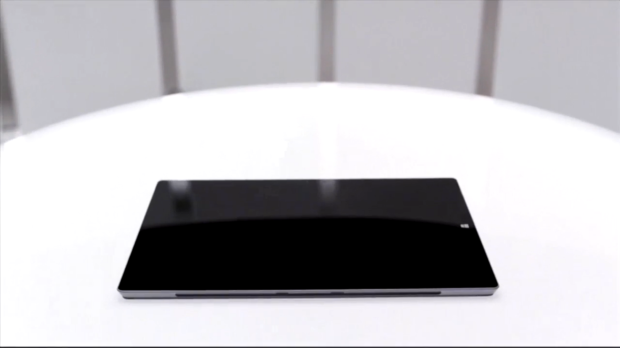 Today, there's an embarrassment of riches in top Windows 8 tablets and 2-in-1s. Microsoft and its partners seem to have comfortably carved out their own niche away from the iPad. Sure, top Windows 8 tablets can do things like play music or stream video, but many of them have an advantage where productivity is concerned. Users can connect an external keyboard to get some writing done in Microsoft's Word. Some come with keyboards of their own.
Here are the top Windows 8 tablets and 2-in-1s you should be considering if you don't have one already. Each of these Windows tablets are running Microsoft's Windows 8 operating system and are fully compatible with Desktop apps like iTunes.
Toshiba Encore 2 Write 8-inch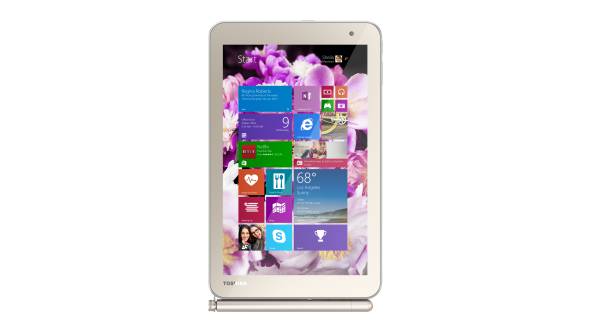 At the Consumer Electronics Show in Las Vegas this year, the Toshiba Encore 2 Write 8-inch stole the show. It didn't manage that by introducing anything that we hadn't seen before in an 8-inch tablet. Instead, Toshiba went and worked with Wacom to provide its users with one of the best digital inking experiences you can get on a tablet.
Encore 2 Write starts at $349 for the 8-inch model and includes 64GB of storage. There's a full version of Windows 8 on-board along with a free year-long subscription to Microsoft's Office 365 productivity suite. The first part of this best-class writing experience is the TruPen which Toshiba says has 2048 different levels of pressure. The second part of the experience are four apps that Toshiba bundles with every device, TruNote, TruCapture and TruRecorder. Some have said, it's hard to describe Toshiba and Wacom's Feel technology, but it isn't, really. Taking notes on the Toshiba Encore 2 Write feels like you're writing on a real sheet of paper with just right amount of glide and resistance. For college students looking for a device small enough to entertain them and robust enough to replace their notebook, this is it.
The Toshiba Encore 2 Write starts at $349 and lasts for 9 hours.

[ Buy Toshiba Encore 2 Write for $349 from the Microsoft Store ]