5 Tricks to Type Faster On the iPhone
If you want to type faster on the iPhone, you can't find a better keyboard, but you can use a number of built-in tricks to type faster and smarter.
The iPhone keyboard includes handy shortcuts that will cut down on keystrokes, errors and the time you spend sending texts and emails.
Even if you've used an iPhone for years, there's a tip in here for you. With many of these new features included in the iOS 5 update, you'd be surprised how much faster you can type.
(Read: 25 Tips and Tricks to Master the iPhone 4S)
Type in Landscape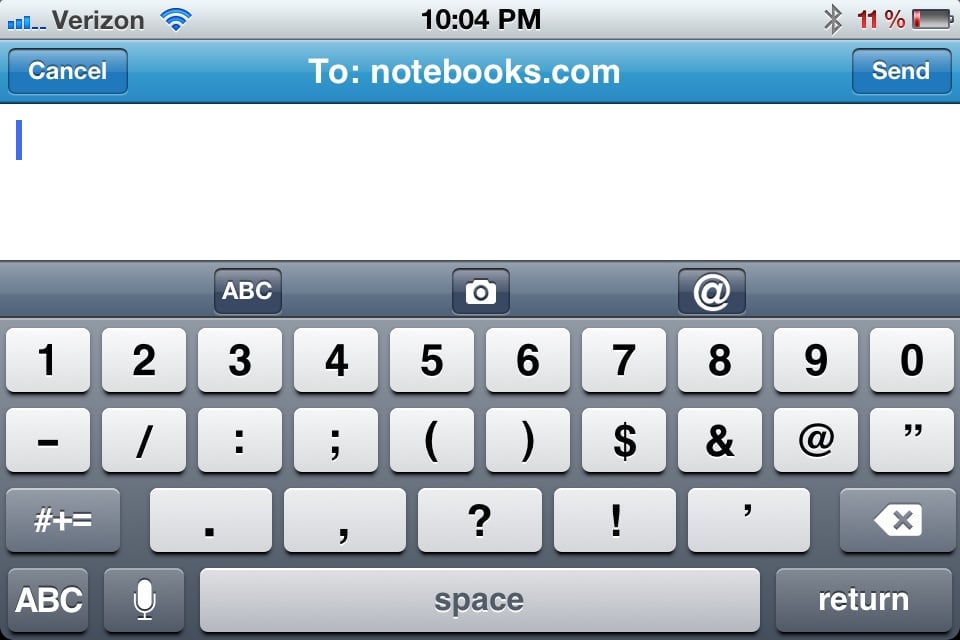 I know this seems like common sense, but many users never think to turn their phone sideways and type in the larger landscape keyboard.
Not only do you have a better spaced keyboard, but you can type with two thumbs to speed things up. Unfortunately not every app will go in to landscape mode, such as Pages, so you'll need to rely on the rest of these tips.
Hold to Select Numbers And Punctuation
Instead of tapping on .?123 on your keyboard and then tapping on the number, you can tap on the .?123 and slide up to the number or punctuation you want to type. This tip also works with Shift. Once you get into this habit you'll never go back to the old way.
Use Shortcuts
If you find that you are always typing the same thing, you can add a shortcut. This is built into iOS 5, but most people don't dive into the settings to set it up. To add a shortcut, tap on
Settings -> General -> Keyboard
and scroll down to shortcuts. You can add any shortcut you want, from your email to your home address to really long names. Kevin shares some
shortcuts to get you started
.
 Dictate to Your iPhone
I'm a fan of talking instead of typing, and the new built-in dictation tool in iOS 5. With this tool, you just tap on the microphone icon and start taking, inserting punctuation as you go. I'm not a fan of using it with others around, but at home and in the car it's a speedy way to "type" on the iPhone. The only drawback is that you need to have a solid connection to the Internet for it to work.
 Shake to Undo
If you find that you've completely screwed up a message, or even if you just need to fix a typo at the start of your text, shake to undo is a handy feature. Simply shake your iPhone and you'll be asked if you want to undo your typing or undo your dictation. Beware, this will remove all of your text, not just you last sentence.
—-
I'm addition to these tips, if you can get to the point where you can touch type on the iPhone you'll move faster and avoid many embarrassing autocorrections.
What's your favorite iPhone typing tip?

As an Amazon Associate I earn from qualifying purchases.