5 Useful Earthquake Related iPhone Apps
For those of you in California, the earthquake would have been pretty routine news. However, for those of us on the East coast, who usually face hurricanes, tornadoes and snow storms, this was a shock. A couple of our writers, Warner Crocker and Sumocat, were close enough to feel it significantly. While others in my area did, I was in the car and didn't even notice it.
Wherever you live, your iPhone might be a friend if the earth starts moving. These five quake apps might inform you or help you.
Earthquake – $1.99
Earthquake helps you track earthquakes as they happen using live United States Geological Survey (USGS) data and International agency data. You can search for quakes based on various filters including: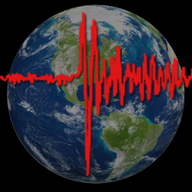 The app uses Google maps to show where the quakes took place. The maps integrate with the USGS web site. Using crowd sourcing, the app even lets you report when you feel the earth move under your feet.
It shows quakes on maps with color-coded pins that change in size based on the kind of quake. This gives you a visual cue about the various quakes taking place.
A lite version is less feature rich for free.
Earthquake Survival Kit – $1.99
The Earthquake Survival Kit helps you in the event that you are facing an earthquake. It comes with an alarm which warns you if an earthquake takes place, something that could potentially save your life if it wakes you up just before your roof falls in on you.
Like the above app it also tells you where earthquakes happen around the world. If experience one, you can check out the safety tips and first aid information. In the event that you get caught in the debris of a fallen building the app emits both acoustic SOS and visual SOS signals for rescue teams. It will also send an SMS to rescue teams to help them find you with GPS info.
If you need help staying awake the app will set off alarms, which can be helpful in the event of a concussion. The app also has a lite version for free.
Pocket First Aid & CPR – $3.99
What if you or someone you love gets hurt or stops breathing? Pocket First Aid & CPR helps you treat them, or helps someone else treat you. The app gets updates from the American Heart Association, so you know you are using current medical data to help people. It shows you how to do CPR on people from adult to children and infants. You can send your medical info to a friend via email so that they can share it with medical professionals if you get hurt.
The app shows you how to perform first aid procedures with charts, illustrations and videos. It also provides a checklist for your first aid kit. There is a lot of content to keep you informed.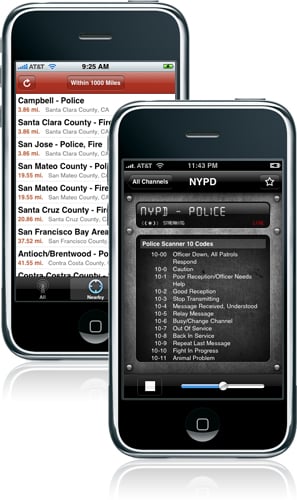 Emergency Radio (Police Scanner) – $1.99
Knowing what the emergency personnel in your community are up to might help if you are trapped or just wanting to keep track from a safe location. Emergency Radio (Police Scanner) keeps track of Police, Fire and Medical emergency radio frequencies and streams them to your phone. The app also monitors NOAA radio for hurricane info, air traffic, and Coast Guard.
Use the nearby button to find the radio traffic in your area. If your area is not included, you can host it if you have access to the radio traffic via scanner. This would be a wonderful service for any emergency service if someone on staff has an iPhone and the app.
Fox News Radio Mobile – Free
If your local media provides a mobile app, get that first. Search for the call letters of local radio or TV stations to see if they have an app that streams their live feed or shows video clips of important events with live updated text feeds. If yours doesn't, get a national news app like Fox News Radio Mobile, a free app that gives access to their radio feed.
If you're not interested in local Fox News stations, go with the CNN app.