5 Uses for Your Old iPhone
When you upgrade to a new iPhone, you're left with your old one that you may not know what to do with. Here are five clever uses for an old iPhone to give it a new lease on life.
If you upgraded to the iPhone 6 back in September and still have your old iPhone hanging around collecting dust in your desk drawer, you can put it to good use doing other stuff. After all, an iPhone can serve other purposes besides just a phone and internet communication device.
Selling an old iPhone can be a good way to go, as it will put some extra cash in your pocket after you spent all that money on your new iPhone 6, but going through the hassle of selling an iPhone isn't something that a lot of people want to deal with, so instead, they usually just keep their old iPhone around.
However, instead of keeping it hidden in a drawer, dust it off and use it for something productive. After all, you paid for it — might as well get your full money's worth.
Here are five uses for your old iPhone that might have not thought about.
Dedicated Music Player
Whether it's for the car, the living room, the kitchen, or at the office, having a dedicated music player can be extremely convenient.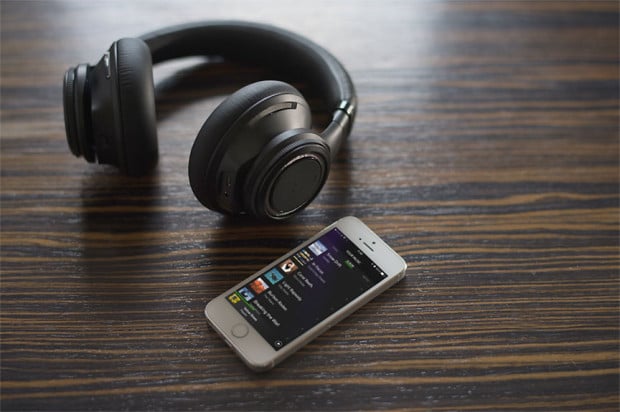 Get your old iPhone and load it up with all sorts of music apps and transfer your music library to it. Then, leave it at the office or take with you in the car whenever you want to listen to music. It'll keep your main iPhone free to use for other important tasks. Plus, it won't hog up your main iPhone's battery.
The only caveat is that you won't be able to use streaming services like Pandora or Spotify without being on a WiFi network, unless your old iPhone has service on it, so that's something to be aware of if you plan to use it as a dedicated music player.
Security Camera or Baby Monitor
Perhaps one of the best uses for an old iPhone is to use it as a security camera or baby monitor in your home.
There's an app called Manything that can turn your iPhone into a security camera, and it can even connect to IFTTT as well as Belkin WeMo home automation devices, making the app even more useful.
As for a baby monitor app, there's Cloud Baby Monitor, which can turn your old iPhone into a baby monitor that you set up in your baby's room and then it can connect to your main iPhone, as well as your Mac. The app can provide live streaming from anywhere over WiFi, and it even allows you to use your iPhones as walkie-talkies of sorts, allowing you to talk to your baby through your iPhones.
Backup Phone
Your main iPhone is usually always on you and ready to use if you ever need it, but it's always good to have a backup. Your main iPhone's battery could die, or you could accidentally leave it at home while you're out and about.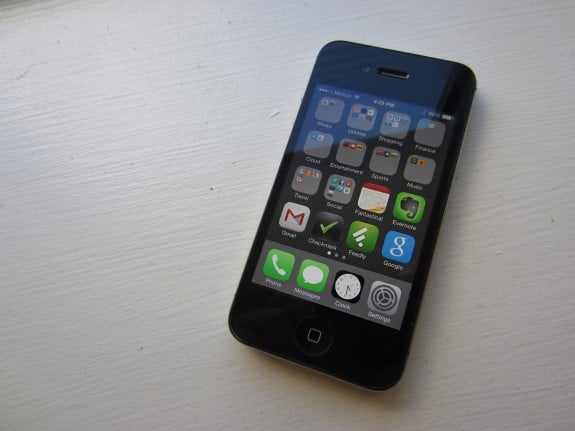 This is why a backup iPhone can be essential. Activate the old iPhone on a pre-paid carrier, load it up with minutes, and store it in your car or other location where you might need it if your main iPhone dies. Then, whenever you need it, you can use it to call whoever you need to. Just be sure that it has a full charge and that it has all of your contacts inside.
Standalone Clock
This is less of a useful purpose for an old iPhone, but it can give your desk some pizazz that has been otherwise lacking. Turning your old iPhone into a standalone clock is a nifty way to tell the time.
Alarm Clock Pro by iHandy is a nifty clock app that you can install on your old iPhone. It provides you with a digital clock that stays on until you shut it off, and obviously includes alarm functionality, allowing you to wake up to your favorite music rather than using the built-in tones.
And at only $0.99, the app is steal if you're looking for a desktop clock.
Give It to Someone
In the end, if you can't think of a reason to keep your old iPhone around and the above options don't really interest you, then perhaps give it to someone who would actually put it to good use.
Of course, not many people would use an old iPhone, as they probably already have a newer device that they use as their daily driver, but there's probably someone in your family or your circle of friends that could benefit from your old iPhone, whether their's broke and they need a replacement, or if they can't afford to get a smartphone in the first place.
Someone who's lucky enough to get a free iPhone (no matter how old it is) will surely be grateful for your generosity.

As an Amazon Associate I earn from qualifying purchases.