5 Ways the New HTC One Could Beat the Galaxy S5
The Samsung Galaxy S4 is currently the top smartphone around when it comes to Android devices, but a close second in terms of popularity is the impressive HTC One.
As we all know by now, Samsung is preparing to announce and reveal its brand new Galaxy S5 Monday the 24th in Spain and New York City, and the latter HTC One successor isn't set to make its debut until March 25th. That being said, we know nearly everything about these two devices already, especially the often leaked HTC M8, so read on to find out a few key features we think HTC will offer that can beat out the competition.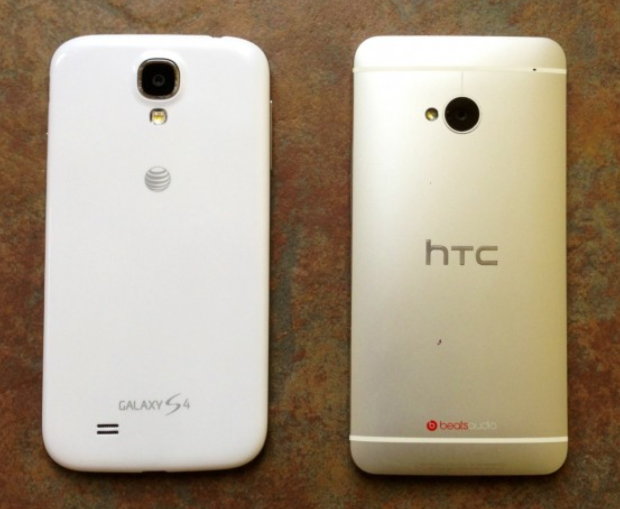 Samsung's Galaxy S5 hasn't leaked in the flesh, and all we've seen thus far are a few leaks and mock-ups, so anything is possible at the moment. However, countless reports and rumors from Bloomberg and other sources have already given us a pretty clear idea of what to expect once the device is announced.
Read: Galaxy S5 Rumor Progress Report
Samsung could have a few tricks up its sleeve to surprise consumers and beat the competition, but given all the details we know about the upcoming S5, and the often leaked HTC One (2014) here's a few areas we think HTC will bring home the gold.
Build Quality
Like the iPhone 5s, the HTC One arrived in 2013 and surprised many with a new and fresh design. The build quality was stunning coming in a lightweight and durable aluminum shell, and the overall quality and design was top notch. From a sleek aluminum bezel wrapping around to quality front facing speakers, it received high praises and was generally well-received and reviewed.
The debate whether plastic vs aluminum or metal will always be present as long as Samsung continues to launch devices made from cheap plastics, but this could be the first year they take a different approach. Many love plastic designs from Samsung for the lightweight factor, they're indestructible and don't scratch like aluminum, and it allows for an easier design to accommodate removable storage and battery options.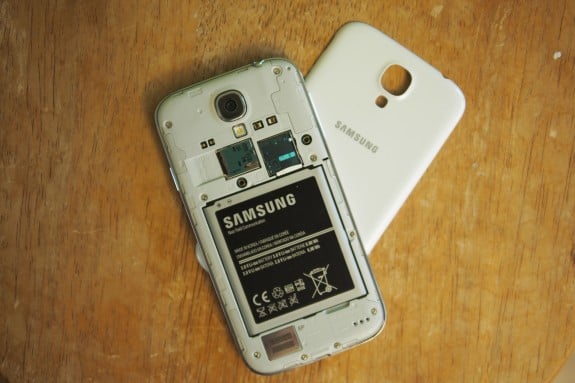 However, many are expecting a radical new design from Samsung with the Galaxy S5, whether that be aluminum or the faux leather design from the Note 3. Either way, we have a feeling HTC will still win, being carried by the already impressive and successful HTC One from last year. We've seen countless leaks of the new design for this years phone, and it's just as impressive as the model before it.
Read: HTC One (M8) Aims to Steal iPhone 5s Colors
Front Facing Speakers
Speaking of design, the HTC One has the best on-board speakers of any smartphone to date. Well, if you ask us. Coming with front facing Beats Audio powered "Boomsound" speakers, HTC delivered one of the best features and designs yet. Why have speakers on the back facing the wrong way? It makes no sense, Samsung corrected this on a few tablets, but for years has still put them on the rear of the smartphone.
While it's hard to compare two devices that have yet to actually arrive, HTC's successful One smartphone last year will ensure a successful and impressive launch with the All New HTC One in March. The speakers will be the same, if not better, and Samsung will likely stick to what they know.
Trying to fit a fingerprint scanner and a new design in the Galaxy S5 front, we can't imagine front facing speakers also making the cut, but they need to if Samsung doesn't want to lose potential customers to HTC. While we can't compare the two without having them here, or knowing what to expect, HTC should still edge out Samsung and the S5 here, but we'll have to wait and see.
Front Camera
There's another aspect on the front of the All New HTC One (HTC M8) that will be impressive this year, that Samsung won't be able to touch. And that is the front facing camera. All reports lead us to believe the HTC One will sport a stunning 5 megapixel front facing camera for awesome video chats, Google Hangouts, and selfie photos.
Samsung's slowly added better front cameras, but all leaks and rumors still point back to a 3.2 megapixel front camera, while all the focus is on the company's new 16 megapixel rear shooter. Again, Samsung could have some tricks up its sleeve, but the 5 megapixel front lens on the new HTC One should be rather impressive.
Software
Less is more comes to mind when thinking about the software on these two flagship smartphones. HTC has its Sense user interface that has plenty of fans, as well as a few pros and cons, but Samsung is in the same boat with the TouchWiz "user experience" software. Sammy usually bloats its phones with S-features, apps, airview gesture controls and other things. Most are quite nice, like eye tracking to scroll down pages, but most drain the battery and end up getting turned off by the end user.
HTC has slowly been perfecting and polishing the Sense UI, all while adding useful features instead of more bloatware. Blinkfeed for social and news aggregation is one example, and HTC Zoe camera video highlights is another. Both are features many owners love, use almost daily, and can enjoy. We're not saying people don't use features from the Galaxy S4 or Note 3, but most are more gimmicky than useful.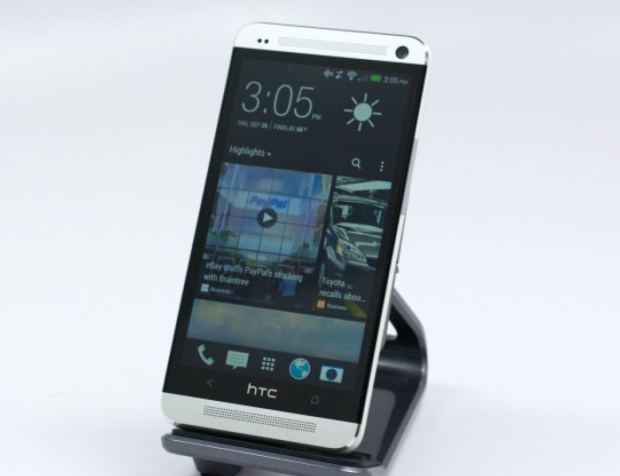 That all being said, we've heard Samsung and Google struck a licensing deal that had new rules for Samsung to tone down the changes to Android, so we could see a radically improved and more simple experience on the Galaxy S5 with Android 4.4 KitKat.
Dual Cameras
The camera situation on both the Galaxy S5 and new HTC One will be a tight one. Samsung's opting for a new 16 megapixel sensor with an improved flash system, and tons of other options, while HTC is sticking with the 4 Ultrapixel camera. It will be heavily improved from last year, but the difference is a second "dual sensor" camera on the back.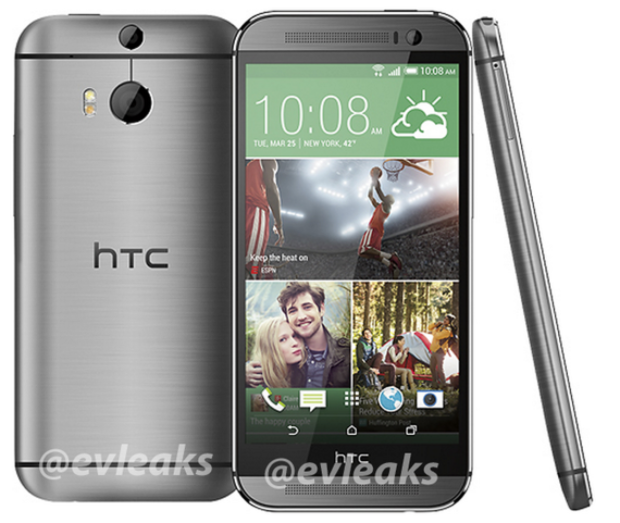 The all new HTC One will have two cameras on the back, and not for 3D video. Instead we're hearing this Lytro-like lens will allow for multiple points of focus, tons of post-processing, and seriously improved low-light photography performance. Of course, we'll have to test it ourselves, but the original HTC One had an excellent camera, as did the S4, and we're expecting both to rock something even better in 2014.
These are just a few areas where we could see HTC coming out ahead, not to mention the all new HTC One this year will finally have a micro-SD slot for expanding storage, something that's been limited to Samsung in the US as of late. These two devices will be amongst the most popular smartphones of 2014, and we'll know everything about them both in the coming days and weeks.
Stay tuned as Gotta Be Mobile will be live come Monday, February 24th with the all-new Galaxy S5, and we'll be sure to get plenty of pictures and video to compare it with the competition. Both devices are expected to arrive in the beginning weeks of Q2, which means a likely April release date.

As an Amazon Associate I earn from qualifying purchases.