5 Windows 8 Apps to Download Immediately
Microsoft's Windows 8 operating system comes on just about everything. From tablets to 2-in-1s to desktops, it tries to be everything to everyone. Sometimes this doesn't work, but Windows 8 is at its finest when there are good apps available.
Before getting to the 5 Windows 8 apps that everyone should have on their devices, its important to meet in the middle on what constitutes a good Windows 8 app. A decent Windows 8 app has good design. Not in the sense that it's just pretty though. The design needs to be both functional and attractive. Too often apps downloaded from any of the mobile app stores look nice while noting allowing for much in the way of options.
Second, a decent Windows 8 app needs to integrate with the operating system in different ways. It's not enough to be good, it has to use the operating system's features in a way that users expect. That can be anything from letting users stream video content directly to the Xbox One or sync settings to all Windows 8 devices.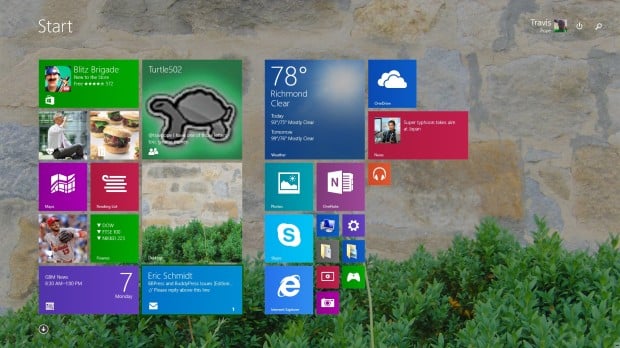 Read: 5 Must Have Apps on Windows 8 and Windows 8.1 
Here are 5 Windows 8 apps to download immediately if you have a tablet, 2-in-1, laptop or desktop running the operating system. None of them are in any particular order.
Most importantly, every one of these apps are free for users to download and install on their devices as many times as they want. Some of them do have in-app purchases or require users to have a specific account that interacts with the app, but those accounts are free as well.
NFL Fantasy Football
Football season is quickly approaching, leaving fans to wonder how they'll put together their favorite teams and compete against their friends for fantasy league glory. Windows 8 users who have fantasy teams on EPSN or Yahoo are stuck diving into Windows 8's web browser. The same isn't true for users who've built leagues using the NFL's own fantasy league system. The new NFL Fantasy Football app for Windows Phone allows users to quickly and easily track their team's stats, draft their favorite players and more.
What's more, it does all of this without requiring users to dive into a web browser -- which is a big pain when you're trying to quickly find out if you just lost because of a stupid play by the Redskin's offense.
[ Download NFL Fantasy Football for free in the Windows Store ]