5 Windows Phone Alternatives to Top iPhone and Android Apps
Microsoft's Windows Phone operating system launched three years ago to critical acclaim and rather disappointing sales. Since then, it's slowly been crawling its way into relevancy by adding support for more modern processors and partnering with Nokia to produce hardware comparable to the Samsung Galaxy S4 and the Samsung Galaxy Note 3.
While sales of Windows Phones have grown over the last year or so, the number of new must-have games entering the Windows Phone Store at the same time as they do iOS and Android haven't. Although they sometimes arrive eventually, the phenomenon has left many users with the impression that Windows Phones users don't have many of the same experiences available to them as their counterparts on other operating systems. However, that couldn't be further from the truth. Here are 5 of the best Windows Phone alternatives to apps available on other platforms.
FileBox (Drop Box)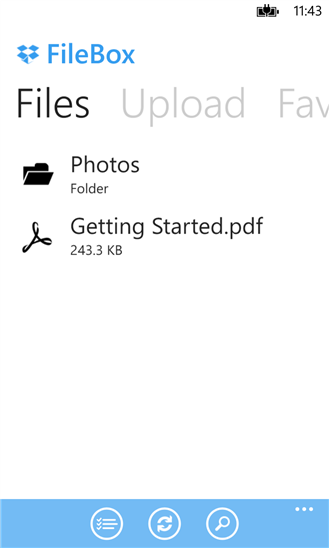 There isn't an official app that allows users to update and download things stored on their DropBox accounts, but that doesn't mean that users can't access these files anyway. FileBox allows users to add and delete files from the cloud storage service on their Windows Phones free of charge. [ Download File Box from the Windows Phone Store for Free ]
Baconit (Reddit)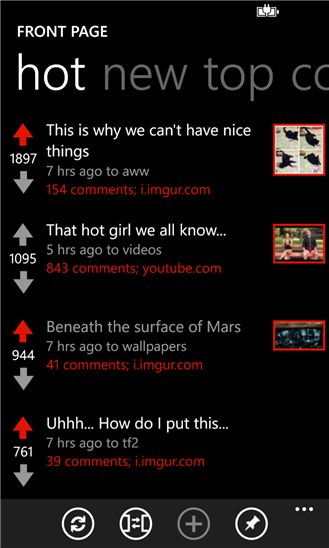 Like Twitter and Facebook, Reddit is one of those websites that people who use it can't live without. Baconit brings nearly all the functions that users would normally need to head to the web to use in a native Windows Phone application. [ Download Baconit from the Windows Phone Store for Free ]
MetroTube (YouTube)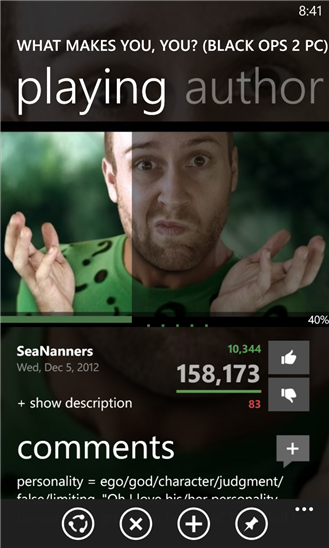 Microsoft and Google had a very public falling out earlier this year over an Official YouTube client for Windows Phone. Until the two companies hash out their issues, MetroTube is the best YouTube application on Windows Phone. Users can't upload videos, but all of YouTube's other functions like commenting, favoriting and bookmarking videos for viewing later on are all there. [ Download MetroTube from the Windows Phone Store for $.99 ]
6Tag (Instagram)
Unlike the situation with Google, Microsoft seems to have finally worked out its issues with Instagram and an official client for Windows Phone is on the way. That doesn't necessarily mean users should bother with it though. That's because 6tag is already available in the Windows Phone Store and offers every feature users could expect – that includes filters, video recording and uploads. [ Download 6tag from the Windows Phone Store for free ]
Nextgen Reader (Feedly)
It seems that Feedly, the nascent default refuge for anyone who used to rely on Google Reader, doesn't have plans for a Windows client anytime soon. That isn't to say that users don't have alternatives. Nextgen Reader allows users to load up and sync articles from their favorite websites. It also boasts support for Feedly's backend so that users of the website can still have a great mobile experience on their Windows Phone. [ Download Nextgen Reader from the Windows Phone Store for $.99 ]
As more applications get added to the Windows Phone Store, GottaBeMobile will continue to post about the alternative applications Windows Phone users should know about with more editions of Windows Phone Alternatives.

This article may contain affiliate links. Click here for more details.